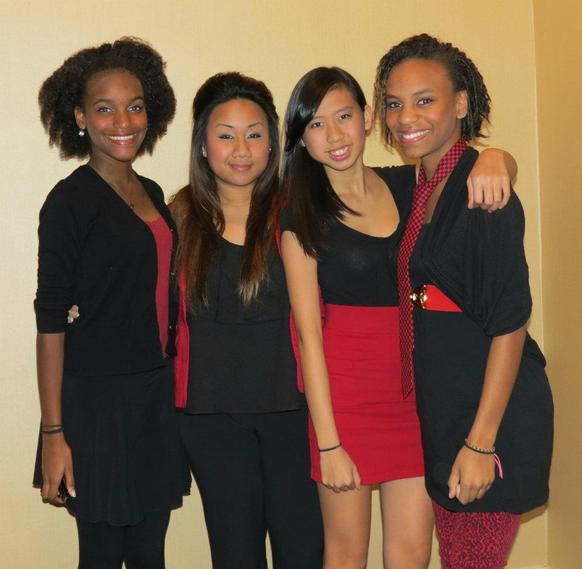 The reviews are in, and overwhelmingly the Region loved getting - and observing - vocal instruction from the talented Darlene Rogers. The talent that crossed the stage - from the darling Four of a Kind (the Rising Star quartet winner - see photo) to the brave Novices to the Experienced (and sometimes wacky) double quartets - was wonderful to observe!
And the Travel Trophy Goes to...
Sacramento Valley! Ever wonder why you are requested to sign-in on an attendance sheet at each AIM? Did you know that Region 12 created a special award to recognize the chorus in Region 12 that has the greatest percentage of its members present at a Regional (AIM) Weekend?

The unofficial name of this perpetual trophy is the Region 12 Traveling Trophy because it celebrates all those members of any chorus who travel to our AIM Weekends! The Travel Trophy winner is selected by determining each chorus's registration at an AIM weekend and computing the percentage based on International's records of members of each chorus. The Region 12 traveling trophy was first presented in June 1975, and it hasn't stopped traveling since. At the January 2012 AIM weekend, Sacramento Valley Chorus had the honor of winning the travel trophy. They'll be the proud "owners" of this trophy until the September AIM weekend when a new winner will be announced! Congratulations, Sac Valley!!! And remember...the more the merrier!!
A Super Judging Panel!
Mega-thanks to our wonderful QDQ Parade judging panel. They gave spectacular feedback to the stellar selection of quartets and double quartets...
Jan Gervais, expression and panel chair
Dana Gervais, showmanship
Sharon Carlson, music
Julie Star, sound
Linda Gummerson, panel secretary
Jadine Stenger, page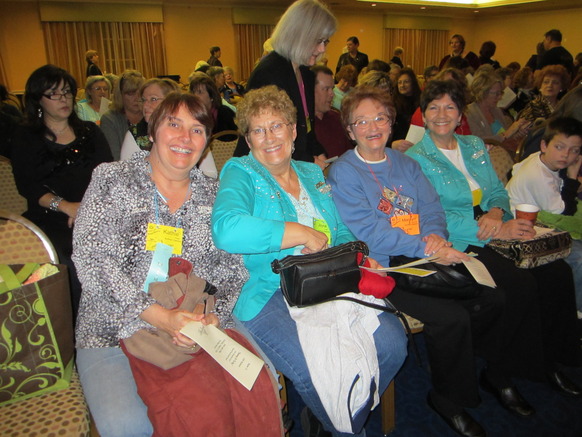 (left) Northern Gateway members Kathie Ortega, Joyce Creller, Marilyn Schlocker, Betty Moffatt - enjoying an AIM class.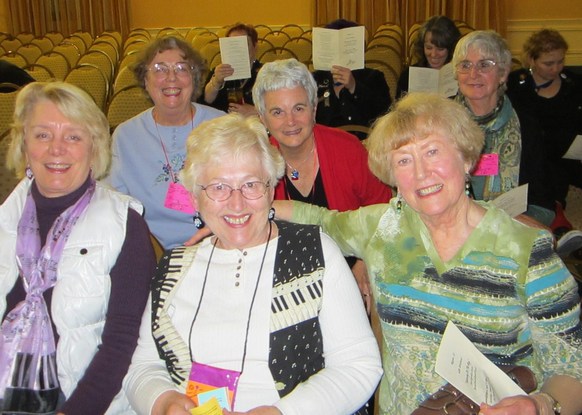 (right) Diablo Vista members (L-R) - Connie Ludwig, Carolyn Salazar, Janelle Millar, Jacquie Whitehurst, Eleanor Keller, Carol Smith
photos courtesy of Kelsey Lindquist
and Karrie Colette