---
Webcasts in other Regions
March 28-29 (Archive available)
April 4-5
Region 5 - $20, 2 wk archive,
April 11-12
Region 13 - free will donation, 1 month archive,
April 25-26
May 2-3
---
Learn Arm Waving!
(also known as L.A.W. SCHOOL)
Saturday
May 17, 2014,
9:30 to 4:30,
Wesley Methodist Church,
1385 Oakway Road Eugene, Oregon
PLEASE register by April 15 if you know you're coming. This is imperative in order to have enough lunches for everyone.
---
We've Got Magic to Do!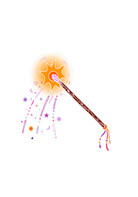 This year, RAP will be offered on
June 21, in Vacaville. All chorus board and management team members are encouraged to participate
, as well as anyone interested in exploring this side of Sweet Adeline life. Pat LeVezu, former Sweet Adelines International President (and present Region 12 Magician), will be our key-note speaker, kicking off a day of discussion, learning, and magic-making.
---
Recycle your Name Badge!
Do you have a plastic name badge holder that you have used at past conventions? Please bring it to chorus and give it to your president or team leader. These are being collected by Sierra Gold for re-use at the September AIM weekend.
---
New this year in Baltimore
A "Demonstration Station" event will be featured on Monday afternoon, November 3, 2014, at International Convention in Baltimore. This educational event, for all members, will feature various "stations" arranged in a large circle around a room where attendees rotate to the next station at the sound of recorded music. Some "station" topics discussed for the event included a Vocal Production Station, Faces Station, Unit Sound Station, Instant Leveling Station, Getting the most out of Convention Station, Makeup Station, Member Recruitment Station, etc.
---
Bowling for Barbershop 2014
Last year, chapters and quartets raised more than $91,000 by participating in Bowling for Barbershop. Learn how to raise money for your chapter/quartet, ensure the legacy of Sweet Adelines International, strike chords and knock down pins in this fun and innovative fundraising and awareness campaign! The campaign kicks off on May 1, 2014 — start planning today! Get the ball rolling by registering for the Bowling for Barbershop informational Webinar now!
Date: Wednesday, April 16
Time: 3pm PDT
---
Delta Harmony Xpress
Delta Harmony Xpress in Stockton welcomes its new interim director, Terrie Carrozzella. Terrie, a Sweet Adelines certified director, is also an assistant director of Sacramento Valley Chorus. Educated in music composition and graphic design, she is the e-marketing specialist for Basalite Concrete Products in North Highlands.
---
Enjoy a Show!
Sacramento Valley Friends & Family
Mission Valley Friends & Family Show
Tuesday, April 8th, 8-9pm. Nordahl Hall, 580 West Parr Ave, Los Gatos, CA.
California HEAT Friends & Family Show
Diablo Vista Friends & Family Night
River LIghts Friends & Family Show
Monday April 21,
at 8 pm. Beth Shalom, 1705 Sherwood Ave., Modesto, 95350. More info: Linda Conley 209-576-7010, www.riverlightschorus.com.
Pacific Empire Friends & Family Show
Wednesday, April 16, 7pm. Petaluma Presbyterian, 939 B Street, Petaluma.
Voices of California (VoCal) show featuring LoveNotes and Crossroads. Join us for a light-hearted show featuring well-known and loved American standards, set in lush four-part harmony, as we highlight songs from different regions of the country. Performances will be on Saturday May 3rd, 2:00 pm and 7:00 pm, at the beautifully renovated Performing Arts Center at Sacramento City College. Tickets available online or call 800-385-3659.
---
Upcoming Deadlines

June Stroke of 12 (after regional convention) (DEADLINE IS MAY 20th)
July eBlast (DEADLINE is July 1st)

Send your stories and photos to