Our Choruses Prepare to WOW the CROWD!
1. High Desert Harmony
2. River Lights
3. Song of Sonoma
4. San Francisco Sound Wave
5. California HEAT
6. Mendo-Lake
7. Sounds of the Valley
8. Harmony Fusion
9. Diablo Vista
10. Pacific Empire
11. Northern Gateway
12. Sacramento Valley
13. Sierra Gold
14. Bay Area Showcase


Our Quartets Will AMAZE and ENGAGE us!

1A Heavenly
1 Momento-Oh!
2 LoveNotes
3 Tango
4 Whatever 4
5 Mystique
6 Brainstorm
7 LateNite
8 With A Twist
9 Vibrance
10 All The Rage
11 Shock-a-Lot
12 Anticipation
13 Lipschtick
14 Canzonet
15 Real Deal
16 Motif
17 FlipSide
18 The Loreleis
19 Premium Blend
20 The Stevens Sisters
21 Presto
22 Acabella
23 PDQ

---
Upcoming Education Events

Saturday, May 19th

9:30 to 4:30
LAW School
(Learn Arm Waving)
Cost: $25 Music: Jeepers Creepers
Attendees will be able to get the music and learning media from their chorus representative.
Community Presbyterian Church, 425 Hemlock Street, Vacaville.
Saturday, June 2nd

9am - 4pm
R.A.P. School - Regional Administrative Program
Are you passionate about healthy, vibrant choruses - yours and perhaps others? Plan to attend R.A.P. School in the Vacaville area, where you can enhance your management skills to help make it so. Details will come, but mark you calendar now.
---
Maxx Factor in the House!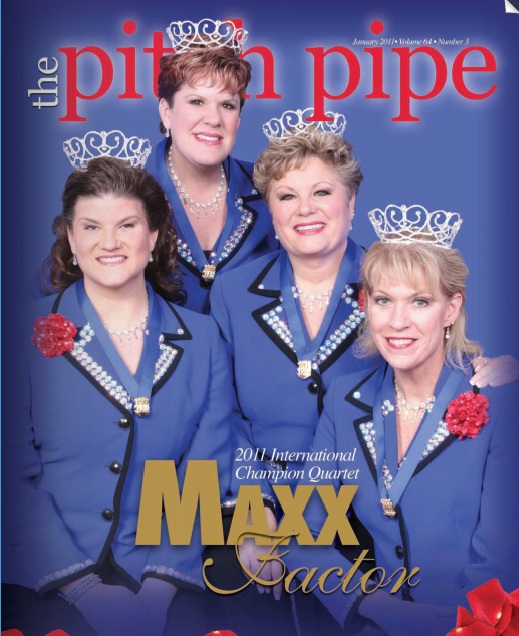 Maxx Factor coming to Sacramento on June 9th

Enjoy the 2011 Sweet Adeline Gold Medalist MAXX FACTOR and 2010 Barbershop Harmony Society Gold Medalist STORM FRONT, along with the spectacular 90+ singers American River Chorus under the direction of Gabe Carretto. Reserved Seating $35 and General Admission $20.
Tickets available
online or call 800 385 3659.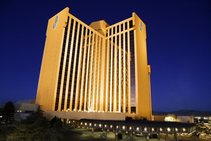 Let's Get Together

Convention literally means "getting together" and that's what we'll be doing April 26-28, but the excitement won't only be on stage. We're having two wonderful social events this year.
Our Thursday Night Social is geared to getting together and having time to catch up and see friends that you miss during the year. Many times, when we have AIM Weekends and AREA Schools, we're so busy that there's no chance to just sit and chat. This Thursday event will provide us with just such a place. This event will be in the Carson Rooms - just off the Grand Salon, near the Registration Desk, from 8-10 pm.
Saturday night, we're going to enjoy the Quartet Stroll. If you're having a chorus dinner, the Quartets will come by and entertain you there. If your chorus has a Hospitality Suite, just put the room number on the Hospitality Suite List outside the Carson Rooms and then expect some visitors!
We're so excited about our Convention. It's going to be a blast!
---
Membership Recognition!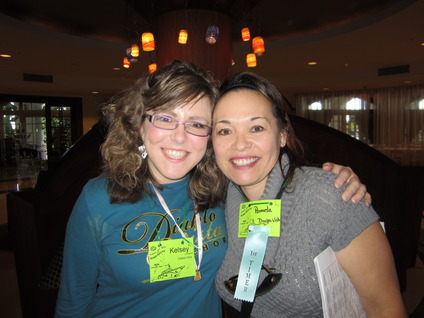 This year in Reno, thirty women will be celebrating a Milestone Anniversary (25 years and up). One chorus will be celebrating its Milestone Anniversary as well, and one chorus will win the GYPCI award. (Greatest Yearly Percent in Chorus Increase).
Will it be your chorus?
All will be celebrated at the Chorus Encore show.
(photo: Diablo Vista members Kelsey Lindquist and Pam Tominaga)
---
A Charmed Life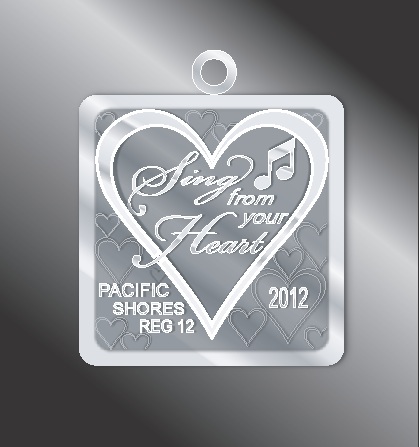 Don't miss your opportunity to secure a commemorative charm from this year's Region 12 Convention. Not only may you use it as a charm, it would also look elegant as a necklace; or, order two and make a pair of earrings. The charm carries the convention's theme: "Sing From Your Heart". It will be a reminder of the wonderful memories you will make this year with your Region 12 friends. Place your order today through your chorus charms chair, or
fill out & return this form.
Send Your Love
What better way to send your love than an ad on our Jumbotron screens in the Ballroom during Competition. The price hasn't risen since we first began ads on the big screens -- still only $20! Don't miss the opportunity to become a part of the "presentation" on Friday and Saturday at Convention! You can find the
order form here
.
---
Just Like You, Region 12!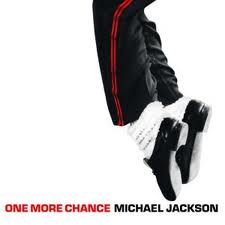 Just like you, Song of Sonoma had an amazing January - concentrating on the global membership drive! As usual, it was one of our newest members that brought in the most guests for the month. Thank you, Kathryn Horton, for your enthusiasm and congratulations on winning the prize: an abundant basket of goodies assembled from gifts donated by our entire chorus! With 12 guests, we've added 4 new members to our roster thus far. Uh oh! I think that puts us into a new division for competition!
Speaking of competition... Just like you, we are preparing for April's Regional Competition, and boy do we respond well to the training! The energy at our rehearsals just buzzes a little faster and higher with the excitement of coaching and costume checks. The new members are getting filled in on the ropes of competition; there are naked exercises and sectionals. We are buzzing around picking our room mates and buying All Events Tickets. Just like you, we are getting our ducks in a row and we're convinced it's going to be a THRILLER event!
Just like you, we are in love with our organization. We appreciate the hard work and commitment that goes into presenting an AIM weekend. California Heat did an amazing job hosting the event and our Regional Leaders rock, providing us with top notch education. Song of Sonoma was proud to present Make Mine a Double in the Saturday evening quartet and double quartet parade. What fun!
And just like you, Sisters, we are so grateful to have the love and camaraderie of our riser sister, great leadership in place to guide us, and an opportunity to not only do what we love: sing -but strive at getting so much better at our craft every week.
Elizabeth Wolfe, Song of Sonoma
---
Our Neighbors to the North - via Webcast!
Our friends in Region 24 have invited us to view the webcast of this year's competition. The event occurs March 23rd and 24th in Spokane. Just log into
www.sairegion24.com
and sign up to watch the webcast. A $15.00 donation covers both the quartet and the chorus competitions. If you can't watch it live, the webcast will be available until April 1st. Just follow these directions.
Go to www.sairegion24.com
Click on the webcast title
Enter your name and email address and click "next"
Enter into either the pay pal section or the alternate payment method and provide the requested information. You do not need to sign up for a pay pal account.
Once you are all done you will receive an email with your password information
It's as easy as that. Be sure to sign up soon and pass this on to anyone who might be interested. The webcast is a great way to support our friends in Region 24.
The Region 12 management team is considering using this webcasting company for next year's Region 12 contest, so please give Region 24 a try, and let us know how you like it.