I hope all of you are able to attend our fabulous
January AIM weekend
at the Doubletree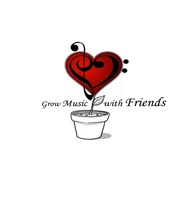 Hotel in
Sacramento, January 16 – 18, 2015
. If you are able to attend, I encourage you to make your hotel reservations as soon as possible. The cost is $98.00 per night and there is no charge for parking! (even if you are not registered to stay at the hotel) Please go to
our region's web page
for hotel reservation information as well as for class information. The cut-off date for making hotel reservations as well as pre-registering to attend AIM is January 2, 2015.
Here's the schedule
for the weekend.
Speaking of AIM weekend at the Doubletree, I want you to know (based on the comments received concerning the dissatisfaction with the restaurant's hours) that the Doubletree's management has assured me they want to be of assistance in making sure that you have a successful stay at their hotel and that they want to help you stay on track with our tight schedule. For our group, their restaurant will be open until 11pm on both Friday and Saturday evenings. For faster service during the lunch period on Saturday, a deli-type buffet (soup/salad or soup/sandwich) will be set up in the bar (RJS Happy Hour Club). The price will be $14.95 plus tax. If you prefer a "cook to order" meal, you will need to eat in the restaurant. You will also be able to get "to go" food at their cash and carry bar located just outside their restaurant's entrance. We are hopeful that you will find these changes satisfactory.
Now speaking of friends -- Pacific Empire Chorus will be our Host Chorus for the weekend. One of the duties of a host chorus is to create a theme and logo to be used for the weekend. Their theme for this January is "Grow Music with Friends". When I first read their theme and saw their logo, I was immediately reminded of the wonderful letter received from a member of one of our Oregon choruses that was previously published in the February 2014 Region 12 eblast. However, I include it here to share with you again. Who knows, maybe there are some who didn't see it the first time around.
I hope to see as many of you as possible attend our fabulous educational weekend, taking advantage of as many of the educational opportunities as you can, but especially I hope you take advantage of this weekend to "Grow Music with Friends".
Bonnie Garlow
Region 12 Events Coordinator (EVC)
=======================================================
Feeling the Love
Tammy Roberson, Lead, Oregon Spirit Chorus Salem, OR
This started out to be a review of my experience at Region 12's January 2014 AIM in Sacramento, but has become something of a love letter!

I was a charter member of Pride of Portland until I "retired" after a few years to sing gospel with my friends. I've been away from Sweet Adelines for awhile, but I still missed the sweet harmonies of acappella barbershop! After singing nine seasons with Oregon Spirit Chorus' Holiday Chorus, my friend, Margie Talley, and I auditioned and became full chorus members just a week before AIM. It was just what I needed!

On Friday night Lynn Erickson, director of Sacramento Valley Chorus, taught all of us "Can You Feel the Love Tonight?" On the risers. What fun to be part of a HUGE chorus like that with almost 200 singers on the risers. I was sorry to hear that Marcia Pinvidic was ill, but thrilled to hear Lori Lyford would be presenting. I've been in many coaching sessions with her over the years, and loved every minute, but had forgotten how much fun she is! I also discovered how rusty my skills are and I heard her lessons with "new ears".

Lori is the queen of illustrations, isn't she? Some I noted: Relaxed jaw-mass transit mode, Sing the poetry! Don't make fuzzy consonants--be understood! Breathe together like a flock of birds soars & turns! Honor the commas (is it "Let's eat, Grandma" or "Let's eat Grandma?") Projectile breathing! Breathe for the placement of the next note--plan ahead! Be an actress! Be flagrant! How would [insert actress name here] characterize this part? Sing between the goalposts. Give yourself goosebumps! Bubble the pitch (or the whole song) for practice.

If I had any adolescent worries about being a newbie in Region 12 and finding my way around or fitting in with a group of women who already know each other, that was dispelled in the first 15 minutes! I met directors, management team ladies, quartet members, and chorus singers who all seemed genuinely surprised and pleased that we had flown in for this event. Every lady I passed in the hotel hallway spoke to me and smiled. We even had help getting back to the airport from chorus members! Thanks Lynn Erickson and her husband Dan!

Seriously, if all that wasn't enough, then came the Rising Star contest, Novice Quartet / Double Quartet Parade, and the celebration for LoveNotes, our 2014 International Queens of Harmony (they are so YOUNG and beautiful!). The novice quartets and Rising Star contestants were great, each in their own way - song choices, costuming, tuning. I hadn't heard LoveNotes in a long time and they gave jaw-dropping performances, plus we had the added fun of hearing about their paths to stardom that began in childhood! Judie Wykoff and Kathy Triolo coordinated a "This is Your Life" for them that was thoughtful and fun!

Region 12, you really know how to entertain and teach! Based on what I experienced in Sacramento and the new generation of singers, I would say the future of women's barbershop is in good hands! Oh, and when you bubble---don't let your teeth fall out!