Congratulations to Region 12's Queens, LoveNotes!!

Was there a single person in Region 12 whose heart did not simply BURST with pride, love, and admiration when LoveNotes were crowned as International Quartet Champions?! What an achievement! What voices!

You can be sure there will be a BIG celebration with LoveNotes at the January AIM weekend in Sacramento. Don't miss it!

---
January AIM Weekend

Jan 17-19, 2014
Doubletree Sacramento
The education theme for the weekend will be
LEARN THE SECRETS TO A
STANDING OVATION
under the guidance of Marcia Pinvidic. Everyone will be a part of a large, fantastic chorus and create a standing ovation from the evening's audience (through the magic of video recording). For those who are working in quartets or who want to bump up quartet activities in their choruses, there will be specialty classes. And, as always, educational opportunities will abound for everyone who wants to be keep up and leap up.
January AIM registration deadline
:
Tuesday, January 7, 2014
.
Pre-registration: $20 ($10 for youth members). At the door, the fee is $25 ($10 for youth). Non-members pay $40 in advance or $50 at the door.
CAL registration checks should be mailed to Pattie Hitch at
902 Suntan Lane, Brentwood, CA 94513
.
---
International AIM Faculty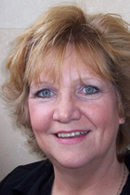 Marcia Pinvidic, current International President-Elect. She is a judge in the Expression Category with many areas of expertise to offer, including singing expressively, all aspects of performance and what kind of an effect it has on the audience, preparing for contest and how to keep contest in perspective, directing skills, and even administrative skills in the area of goal setting and motivation. She is the "whole package," so you won't want to miss it. Specifics on the schedule are coming soon.
---
Hotel Reservations

The Doubletree Sacramento deadline:
January 7, 2014

.
Click on:
Please do this as soon as possible to ensure the contracted room rate of $98 per night. Parking is included.