Walk around the Rock Creek watershed and you'll likely see gray squirrels, but there is a different creature that's turning heads in DC! The black squirrel is the same species as the squirrels you know and love, even though they look completely different! Learn more about the dark side of the grey squirrel in our new blog.
The MLK Weekend of Service was an amazing success. More than 600 people came together in honor of Martin Luther King Jr. to help restore Rock Creek and better their communities.
We cleaned up 165 bags of trash, 118 bags of recycling, more than 500 pounds of bulk litter, and saved over 250 trees from English ivy!
To see more photos of the event (and some of the weird trash we found)

click here!
---
Welcome Our New Board Members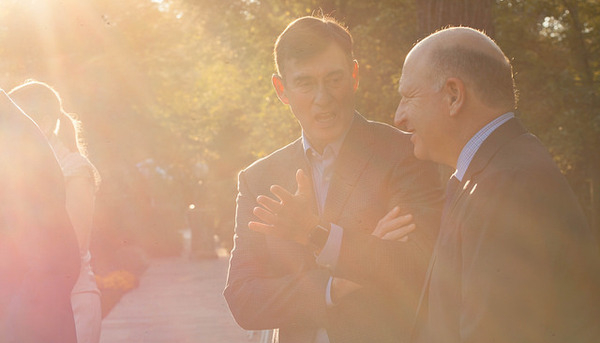 Gary Guzy (right) speaks with Thomas Downey, former U.S. representative from New York, at the Rock Creek Gala in 2017.
In January, the Conservancy appointed

Gary Guzy, a Senior Obama Era White House lawyer

to be our new Board Chairman after he served as a Director in 2017.

We also welcomed four new Board Directors. Their leadership and passion for the local environment will help us expand the Conservancy's work to reach new audiences.



New Directors:


Ethan Landis - CEO at Landis Architects/Builders
Mark Magaña - Founding President and CEO of Green Latinos
Michael Sachse - Entrepreneur-in-Residence at New Enterprise Associates
Meridith Webster - Managing Director of Public Affairs at Emerson Collective

Click here to read Gary's

press release

and

short bios

of our new board members.



Here is a full list of Rock Creek Conservancy's Board.
---
Calling all Teachers!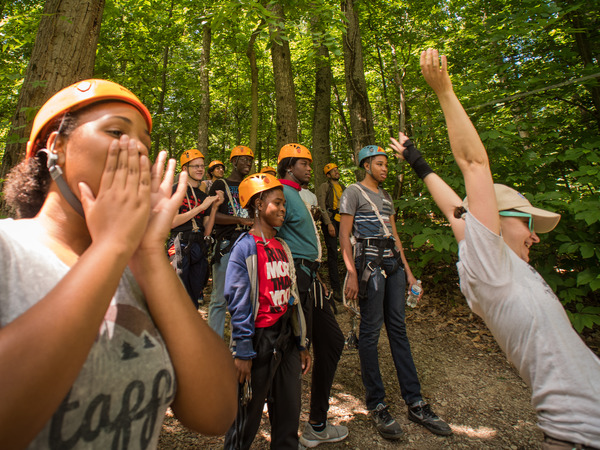 RC3 crew members and leaders cheer on their crewmates as they make their way through an obstacle course designed to promote teambuilding. Photo taken by Katie Schuler.
Rock Creek Conservancy is seeking five classroom teachers to lead crews of high school students during our 4-week summer program, Rock Creek Conservation Corps (RC3). RC3 is a summer youth program that brings high school students into nature in order to restore Rock Creek and its parklands. The program provides a transformative experience to youth from underserved communities; gives students the opportunity to better understand and steward their natural environment; and helps develop the tools needed to make conservation a career.
Click here for more details.
Learn more about the Rock Creek Conservation Corps program.
---
Top 5 Moments with Teddy Roosevelt in Rock Creek Park
With Presidents Day Weekend just around the corner, we figured it's a great time to share Rock Creek Park's presidential past with you. And while numerous presidents have spent time in the park, Theodore Roosevelt is undoubtedly the commander in chief who has spent the most. From 1901 to 1909, America's twenty-sixth president could often be found in the Rock Creek Park hiking, horseback riding, birding, and picnicking with his family.



Continue reading

.
---
Take Action, Maryland!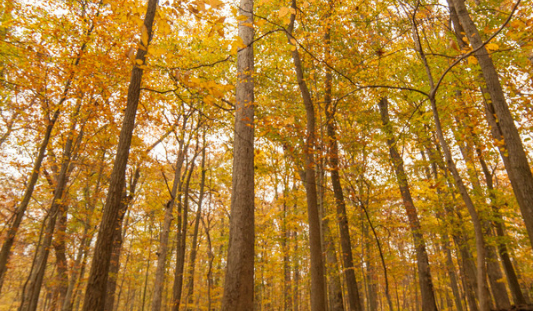 The Maryland General Assembly is officially in session and there are several bills up for debate that would make major improvements to Maryland's waters. Contact your representatives today!

SB0610 | Update and Improve the Forest Conservation Act
Marylands forests are at risk due to an ineffective Forest Conservation Act that needs major updating. From 2008 to 2016 developers cut down 14,480 acres of forest in Maryland without replanting them. This legislation will plant one acre of forests for each acre that is chopped down, reduce exemptions for energy facilities and utility lines, and provide more flexibility for fee programs for counties and municipalities.
Tell your legislators "more trees, please!"
HB0538 | Phase Out Polystyrene Foam
Did you know styrofoam is one of the most common forms of litter in Maryland? We stand with
Trash Free Maryland
and support the phase-out of polystyrene foam food packaging across the state. Eliminating foam puts us one step closer to more fishable and swimmable water. Download a fact sheet
here
so you can contact your legislators and tell them you support this change!
---
Upcoming Events
Russet Road Trash Cleanup
Join us and our partners at Montgomery County Parks for a special trash cleanup event near the Rock Creek Park Trailhead off of Russet Road in Aspen Hill, MD. Volunteers are encouraged to help remove trash from our parks and to learn about programs like Rainscapes where homeowners can make an impact on stormwater issues on their own property.

When:
Saturday, March 10
10:00 am to 12:00 pm

Where:
5222 Russett Rd, Rockville, MD 20853, USA



Click here to learn more and to RSVP.




---
How to you #LoveRockCreek?

This month's social media spotlight is on instagram user

@horstmeyerseth

,

who has been catching some amazing shots of birds throughout the Rock Creek watershed. It may be cold out, but less green on the trees means more chances to spot these flighty fellows.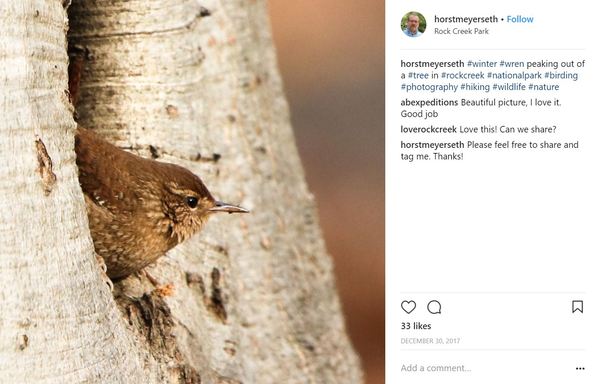 ---
Rock Creek Blog Makeover!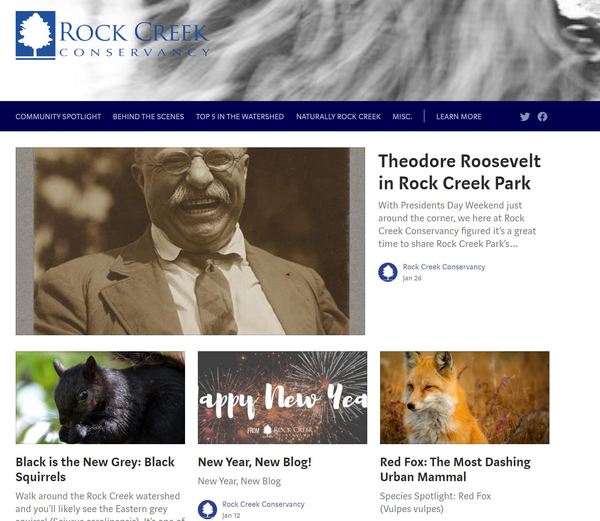 We've had a blog makeover! Check it out and make sure you subscribe to get new content every Monday. If you have a Rock Creek story to tell, contact Katy Cain at kcain@rockcreekconsevancy.org for a chance to be featured in our new monthly

"Community Spotlight!"