---
Hi Nicole,
Did you know that food waste is the single largest category of waste in our landfills? By composting food and green waste we can reduce up to
one third
of our total waste stream.
Not to mention that compost becomes a valuable local resource, reducing our dependence on imported fertilizers and soil amendments.
Take this week's Challenge:

---
Here's some inspiration: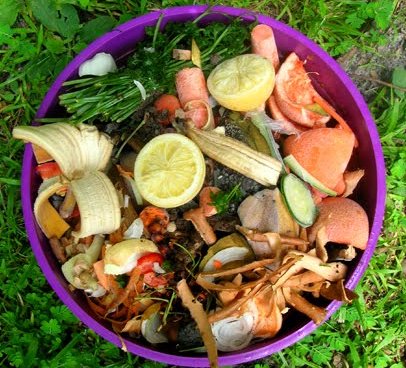 Don't think you can compost where you live? Think again.
Start a Compost Bin - Yes, you can!
The average family of four throws away $175 of food per month - stop food waste before it starts
:
Rethinking Food Waste
You never know what might come out of your compost:
Compost Pile Surprise!
---
Want to try Bokashi composting at home?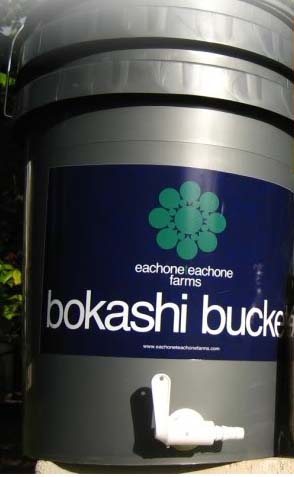 Bokashi is an anaerobic system of composting food waste that allows for composting anything - even meat and dairy.
This week's
Photo Contest prize
is a Bokashi Bucket from Each One Teach One Farms -
post a photo of how you reduce food waste this week and be entered to win a free Bokashi Bucket!
Each One Teach One Farms
is also offering a $5 discount for No Waste Challenge participants - just use the secret password
"No Waste"
if you buy a Bokashi Bucket this month.
Check out their
Throw to Grow
pilot project to start large scale Bokashi composting for schools and businesses.
---
CarrotMob Success!
Our CarrotMob at Kale's Natural Foods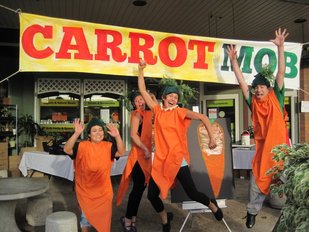 was a huge success!
We reached our goal!
Raised $1600 to create Hawaii Kai Shopping Center's first customer recycling and cardboard recycling for Kale's store & deli
PLUS: Kale's had their 2nd Best Day of sales ever (after their grand opening) and we had exactly double the normal sales of a typical Saturday!
Great job, CarrotMobsters - we're looking forward to the next one!
---
Kanu Hawaii is a movement of people working for sustainable, compassionate, self-reliant communities. We strive toward this vision with personal commitments to change and demonstrations of kuleana.

Mahalo to our members for your commitment to island living. If you have feedback, questions, or comments, feel free to email them to friends@kanuhawaii.org.