+ + +
Grace and peace be unto you from
God our Father and the Lord Jesus Christ.
+ + +

Jesus said to them, "I am the bread of life. Whoever comes to me will never be hungry, and whoever believes in me will never be thirsty... Very truly, I tell you, whoever believes has eternal life. I am the bread of life. Your ancestors ate the manna in the wilderness, and they died. This is the bread that comes down from heaven, so that one may eat of it and not die. I am the living bread that came down from heaven. Whoever eats of this bread will live forever; and the bread that I will give for the life of the world is my flesh."
--John 6:35, 46-51

Chicken or Bread???
A great many people made a big deal about where they would and would not eat this past week. Eat chicken or boycott? Chick Fil A Appreciation Day or Kiss-In day? I think the only ones who really got something out of this country's public week of bullying were the owner, board members, and share holders of Chick Fil A--best day ever, I hear, for the cows of America! Chickens had to run for their lives! Oddly enough it was preachers (?) wh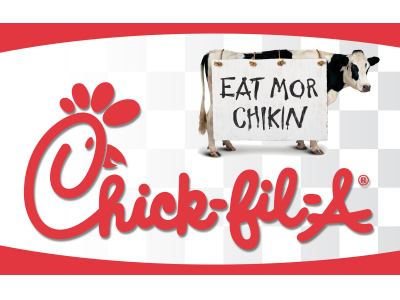 o really got the ball rolling last Sunday. Preachers preached it from their pulpits last Sunday and the faithful flocked to the chicken bastion of moral godliness to feast on chicken sandwiches, tenders, and waffle fries. Bread of life?
Junk food!

Where would Jesus have been? He would not have been inside Chick Fil A. No, he was not about sit-ins and causes. When the righteous made their grandstanding gestures, he would be found out at the well, visiting with the woman who was outcast. Or he would be teaching the crowds about the man who fell among thieves and was cared for not by the priest and rabbi, but by the Samaritan. Or he would be on the hillside loving people by feeding them bread and fish and feasting with them on the Word of God.

No, I think Jesus would have looked upon our nation and cried... just as he wept over Jerusalem (you remember, don't you... it was just before he drove out the moneychangers in the temple): "If you, even you, had only recognized on this day the things that make for peace! But now they are hidden from your eyes" (Luke 6:42). Jesus gave his life for peace, not division; for love of neighbor, not hatred. He would have given grace-filled bread to those employees of Chick Fil A who were required to remain painfully anonymous when they spoke to the press last week about the pain they experie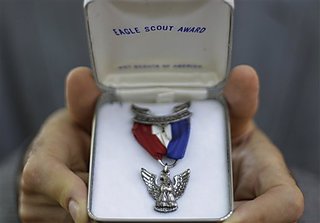 nced when the words of customers rubbed salt into their closeted wounds. Those are the ones he would have been with, the ones he would have embraced.

Yes, and how poignant that this story made headlines in the same week as the story of the many Boy Scouts who are turning in their hard-earned medals. I believe Jesus would have grieved for and with the Eagle Scouts who now understand themselves to be gay and rejected by the organization that helped them grow up to become better, skilled men with deep character and deeper values.

The only real cause that Jesus cared about was feeding people... and it wasn't chicken. He cared for the needs of the hungry, the widows, the outcast, and the bullied. That's another word, like homosexuality, that Jesus did not utter as recorded in the New Testament; but it certainly describes the kinds of people Jesus would be with. In truth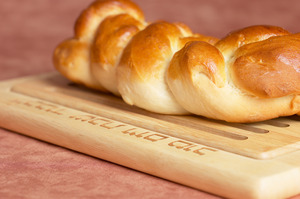 our country celebrated a national day of bullying last week. Couch it in terms of affirming a corporate stand for morality, couch it in an attitude of standing up for what some believe is right; but the truth is the truth.

And the truth is that Jesus would have been on the streets feeding the hungry with food that does not give out... the bread of life.
Chicken is but a passing fancy. We grow hungry again.

Bread? Bread of Life? Now that's grace.

On which would you rather feast?
----------------------------------------------
We pray:
Gracious God, your blessed Son came down from heaven to be the true bread that gives life to the world. Give us this bread always, that he may live in us and we in him, and that, strengthened by this food, we may live as his body in the world, through Jesus Christ, our Savior and Lord
. Amen.

Dwelling in the Word is coming Saturday, August 24
Details at

www.ntnl.org




(Let me know if you plan to bring a group!)
Grace and Peace in Christ,


Texts for the Week of Preparation for
August 12, 2012
Pentecost
I Kings 19:4-8

Psalm 34:1-8

Ephesians 4:25-5:2

John 6:35, 41-51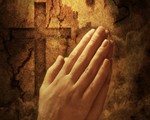 Helpful Links:

NT-NL Hearing on Draft Social Statement on Criminal Justice
Saturday, Sept. 15
10:00 am - noon
Shepherd of Life, Arlington


Sign Up Now for 2013 Sierra Leone Jubilee Centre Mission Trip
Deadline is 9/30!
NT-NL DiscipleLife Macedonia Project

2012 Convocation
October 15-17
Sign Up Soon at NTNL.org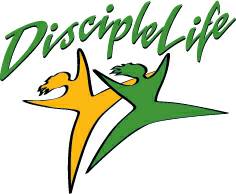 ---
If you would like to sign up to receive emails like this one as a Friend of NT-NL News,
click here.

Forward this message to a friend

Subscribe to LifeLines:
(click here)
---