+ + + Grace and peace be unto you from God our Father and the Lord Jesus Christ. + + +
Hospitality and Humility Shake Hands
The focus of our lessons moves from hospitality, especially hospitality on the Sabbath, to humility. I think that hospitality and humility actually become good friends as the lessons unfold before us.
We heard last week about Jesus' healing on the Sabbath and the importance of care of others; empathy and beyond (nephesh) was the Old Testament visual. This week the Proverb calls us to be careful not to put ourselves out in front of the king, but to assume a lower place and we may be invited up to a higher one. Jesus teaches the same kind of etiquette when invited to the home of a Pharisee where he advises one to take the lowest place and be invited higher, rather than assuming one has earned the highest place because they are somehow good enough, wise enough, or important enough (Miss Manners would be proud!). This is not just about strategic planning in order to gain the better hand; it is about relationship. Isn't everything Jesus teaches us somehow about relationship?
Yes, and I think we need to learn this teaching, these manners, in our culture. As we don't, we may be missing an opportunity, as Paul says, to entertain angels without knowing it. Case in point.
Desert's Just Desserts?
Most of you know Irma Banales our synod's Director for Hispanic-Latino Ministries. She has been in this position for many years and we have seen great growth in mission among our Hispanic and Latino communities in part, I believe, because of her efforts. She took a vacation trip this summer to the Grand Canyon and points west. It was just Irma and her daughter Zaira...a simple road trip...mom and daughter...kind of like a Thelma and Louise trip, without the guns (thank goodness!).
Heading home from the Phoenix area, they were pulled over by an Arizona sheriff for "following a tractor trailer too closely." Do you know anyone who has ever been stopped for following another vehicle too closely? She explained to the officer that she had approached the truck and was preparing to pass it when the sheriff saw her and decided that she was a threat on the highways and pulled her over.
He asked to see her driver's license and the contract for the rental car, which she had rented for the vacation trip since it would be newer and safer. Oh, and by the way, she had put a vanilla-scented air freshener in the car because, as a rental, it smelled bad. Who would have known that was such a bad move?
After he checked out her license and rental agreement, he asked them to get out of the car, accompany him back to his patrol car, and then to provide their Social Security numbers. Have you ever been asked for your Social Security number when stopped for a moving violation? Have you ever been escorted to a sheriff's patrol car? He said he was going to just issue her a warning, but while writing out the warning he asked more questions: "Where are you going? Where have you been? How long did you spend at the Grand Canyon? Who is in the car with you? How old is she? Do you have any guns? ...any drugs? ...other fire arms? Did anyone had ask you to carry money for them? Why does your car smell like vanilla? Would you mind if i have my dog check out your car? Would you mind if I call another officer in to look inside the car? Would you stand away from the car while we search the wheel wells? Do you mind if we look through your luggage and search all your personal possessions?"
Zaira, Irma's teen daughter, had seen a horror movie not too long before in which an officer stopped a car, went through the same kind of scenario, and then did some terrible things to the occupants. She was more than a little frightened by the intimidation. She felt humiliated, even violated, as they went through her personal luggage along the side of the road. While it was clear she had a choice to say "yes" or "no" to the officer's search, it was also clear that she had no choice. For a half hour or longer a completely innocent woman and her daughter were intimidated in the hot Arizona sun on the side of the road by a peace officer and for what reason? Racial profiling in Arizona? Is this what we have come to?
Humility Is A Mark of Love
Again, the law has been enforced and we have every right to write laws and enforce them. But...we've heard for two weeks that the Pharisees and religious leaders were just trying to keep the law when they made their choices, too. It's about the law, isn't it? It's all about the law...? Or is it? In our lives, Jesus expects more. As the writer to the Hebrews this weeks says it: "Let mutual love continue. Show hospitality to strangers, for in so doing some have entertained angels unawares." It is Christ's law of mutual love that we are called to obey, the law of humility, the law of empathy for our neighbor and those who are least among us. Remember nephesh?
I wonder, can each of us find it within ourselves to take a lower seat sometime this week? ...to put ourselves in our neighbor's shoes? ...for the sake of our neighbor? ...for the sake of the Gospel of Jesus Christ? Perhaps it is that humility and hospitality might just shake hands with each other...and with Jesus himself...or one of his angels...like in a hot Arizona desert.
-------------------------------------------------------------
We pray: O God, you resist those who are proud and give grace to those who are humble. Give us the humility of your Son, that we will embody the generosity of Jesus Christ, our Savior and Lord. Amen.
Grace and Peace in Christ,

Kevin S. Kanouse, Bishop

Texts for the Week
of Preparation for
August 29, 2010
Season of Pentecost
Proverbs 25:6-7

Psalm 112

Hebrews 13:1-8, 15-16

Luke 14:7-14
---
Text for This Devotion
Hebrews 13:1-2
Let mutual love continue. Do not neglect to show hospitality to strangers, for by doing that some have entertained angels without knowing it.
---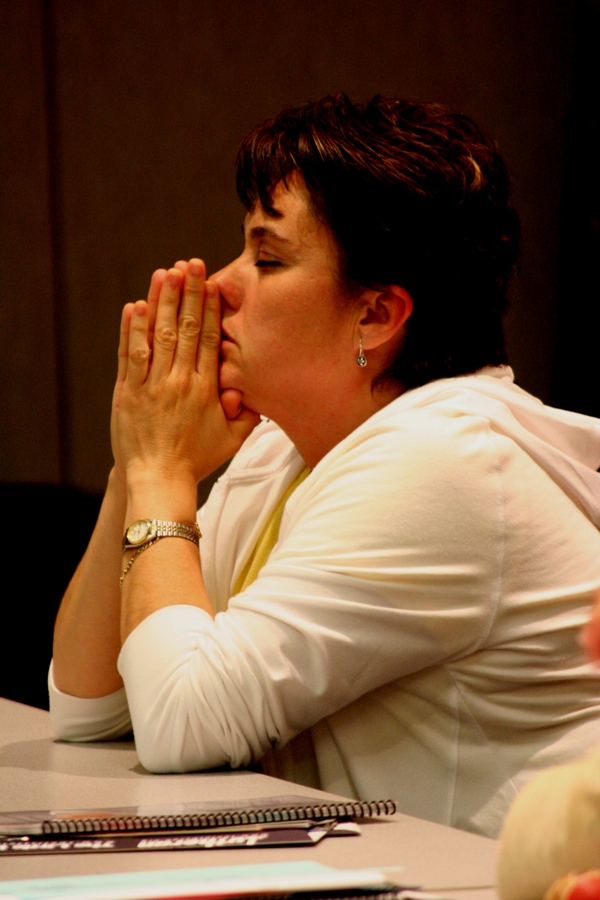 Congregations
Pastor
---
Helpful Links
Sign up for 2010 Bishop's Convocati0n
NT-NL Parish Lay Academy Sign-Up
Sign up for 2011 Lands of Luther Tour Hosted by Bishop
NT-NL Synod Website
ELCA Website
NTNL Related Ministries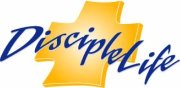 ---
If you would like to receive email as a Friend of the Synod, click here.
Subscribe to LifeLines: (click here)