General Announcements

We've had a great start to the school year and want to celebrate God's rich blessings upon our school. We were pleased to be able to complete upgrades to our washrooms and drinking fountains this past summer along with some minor electrical and lighting improvements. We have approximately 190 students with 20 new families to start the school year. We want to give special welcome to our new families and thank the Lord for His many blessings.

Thank you to all of our school families who came out to our open house on Tuesday September 11th at LCA. If you haven't taken time to let us know where you can get involved, please click here to complete the survey or contact the school office to ask questions and/or let us know how you can contribute to the school community. A copy of an important information letter was sent home that evening (click here for a copy if you missed it). We would also appreciate help with yard supervision over the lunch hour as well as with our Kiss & Ride program at the end of the day.

Parents wishing to volunteer at the school will be required to complete the LCA child welfare training (click here for a link) each year and submit a completed vulnerable sector check (current within 3 years) as well. Parents will also be required to submit a completed driver form to the school office before driving students on field trips or sporting events. Please contact the office if you have any questions.

Parking and Kiss and Ride
You will have noticed the new fence around the church parking lot next to the school. We are grateful that the church will still allow us to use their parking lot but there are some conditions that we will need to abide by in order to respect the wishes of the church and ensure safety. The following are some key details to keep in mind:
Please use Kiss and Ride when possible and respect the guidelines for safe drop off and pick up.

Always approach the drop off/ pick up area with the school on the right and please wait patiently in line until you reach the drop off/pick up point, which is the laneway between the school and the church – do not pass the car in front of you in line.

Please do not get out of your car. Children will be loaded on the curb side of the car.

If you must park, please enter/exit the church lot one car at a time and maintain a very slow, safe speed around the school and parking lot.

Children are not allowed to go to the parking lot unless accompanied by a parent/guardian.

The parking lot will be locked at 9:30 a.m. and 4:15 p.m. each the day – you must have your car out of the lot before those times.

Everyone is busy and would prefer not to have to wait in line but this is necessary for safety and efficiency – please be patient and demonstrate Christian character to our children and community at all times.
The last couple of years we have been collecting empty pop (aluminum) cans to help support funding for extracurricular programs at the school. Thank you to those who bring in their cans regularly. It is most helpful if you can rinse and crush your cans before bagging them but we will be happy to take them anyway we can get them. Contact the school office if you have any questions.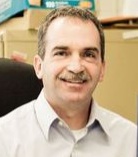 ---
Upcoming Events
The following are some important upcoming events and dates to take note of:
September 20
Pizza lunch (Thursday)
September 21
LCA picture day
September 25-27
LCA Grade 7/8 Outdoor Education trip
September 28
CAASO soccer tournament (Brantford)
October 1-19
Standardized testing – grades 4 - 8
October 2
BDCS soccer tournament - Warwick
October 8
Thanksgiving Holiday – no classes
October 10
WDCS cross country meet (Stratford)
October 12
CAASO Cross Country Meet (Elora)
October 16
All Parents meeting – 7:00 p.m.
October 9
Pizza lunch
October 25, 26
PD days – no classes for students
---
Extracurricular Activities
Check the extracurricular page on the school website for details and updates throughout the year.

The following extracurriculars are currently taking place at LCA:

Intramural Soccer (Grades 1-4) - Lunch hours
Cross Country Team (Grades 3-8) - meet dates are listed above
Boys & Girls Soccer - tournament dates listed above
Student Council
Choir
Worship Team
Christmas Musical Auditions
---
Facilities Volunteers Needed
LCA facilities is looking to build a list of people who are able to assist with set up and tear down of events coming up this year at the school, such as "Deck the Halls" .

We are also looking for people who would be willing to assist with parking at these events and anyone who has a skills in things such as general maintenance and construction

If you are able to add your name to this list please contact at marklambley@wearelca.com or on his cell phone at 226-688-6704
---
LCA's School Library has undergone a transformation this past school year with many exciting ways you and your child can be a part of it for 2018/19!
The entire library collection has been reviewed, thinned, updated, and reorganized. We encourage ALL of our students K-8 to check out what our library has to offer them.

The library database is available online - students and teachers (and parents) can search the database for books they need or want and send a quick email with their wishlist directly to "library@wearelca.com"; our highly capable library volunteers will sign out the requested books and deliver them to the student/teacher. How advanced are we!! (The online database is accessed through our internal LCA site - ask your child as each class has been instructed how to use this resource.)
We plan to have a large book sale later this Fall; if you have books you'd like to donate, please send an email to library@wearelca.com and we'll let you know when and where you can drop them off.
Are there books you think we should have in our library? Let us know at library@wearelca.com.

Just a reminder that lost books must be replaced by the student who lost them - please locate the lost item at Indigo or online or at a used bookstore (in excellent condition). Students may not sign out additional books from the library until their account is in the clear.

We NEED several dedicated library volunteers! If you (or someone you know) could commit to 1 day/week, for about 2 hours, over the lunch hour, please email suzannedups@wearelca.com.

Here's to a great literary year!

---
Did you know?

Is there a "Did You Know?" topic that you think would be helpful to other families? Suggest it by email to the school office - office@londonchristianacademy.ca