Happy New Year! On behalf of the staff of LCA, I would like to thank the families of LCA and the parent council for the generous gifts given to staff members prior to Christmas.

January 26th is a PD day at LCA when teachers will be working on assessments and reporting as well as preparations for second term study units. There will be no classes on that day. Second term report cards are scheduled to go home on February 9th.

LCA's annual Kindergarten Open House is being held this year on February 21st, and we need your help in spreading the word! We want to get as many of our posters as possible into area churches, daycares, etc., but we need your assistance. If you could take a poster to your church, please pick one up from the school office or let us know through the school office that you are willing to help. Some of these will be passed out to willing parents at kiss & ride. We also have a number of invitation cards available in the office for you to pass on to people with a child entering JK or SK in September. We would also appreciate help distributing posters and cards to some businesses and day cares. Please contact the office this week if you are willing to help with this. Click here for a link to our kindergarten open house invitation for you to forward to friends and we also encourage you to share our facebook posting of the invitation. Thanks so much for your help with this!

Winter Weather reminders - Parents are encouraged to make sure students come to school with appropriate clothing for outdoor recess. In the case of school closure as a result of inclement weather, an announcement will be posted on the school website as soon as possible prior to 7:00 a.m. and we will also plan to send an e-blast notification to school families. We predominantly follow the lead of the public and Catholic school boards with respect to school closures, though there may be occasion where we close when they don't due the fact that most parents are required to drive their children to school with several coming from outside city boundaries.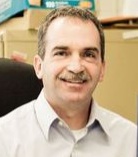 ---
Upcoming Events
The following are some important upcoming events and dates to take note of:

January 19 Pizza Day
January 24 CAASO Badminton tournament
January 25 LCA Paint Nite fundraiser
January 26 PD – no classes at LCA
January 29 BDCS Basketball tournament
February 9 Report cards go home
February 15 LCA Poetry Competition – grades 1 – 4 (morning)
February 15 LCA Speech Competition – grades 5 – 8 (afternoon)
February 19 Family Day Holiday – no classes at LCA
February 21 Kindergarten Open House
February 22 CAASO Basketball Tournament at RIM Park (Waterloo)
February 23 Pizza Day
March 2 Skiing/Tubing at Boler
March 3 Solid Foundations Fundraising Dinner
---
Extracurricular Activities
Check the extracurricular page on the school website for details and updates throughout the year. The following extracurricular activities are currently taking place at LCA:
Boys & Girls Basketball teams

Badminton

Students Council

Musical preparation

Student Safety Patrol

Compassion Club

Arts & Crafts Club
---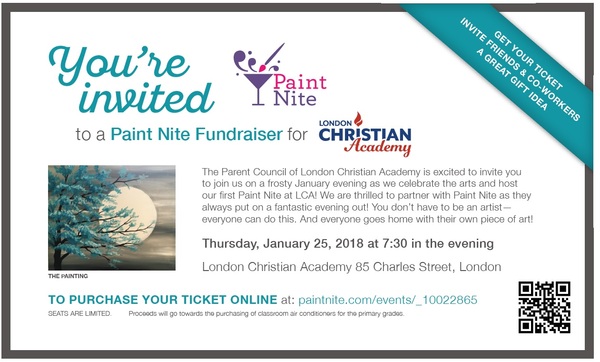 ---
Art Club Request for Community Food Forest Sign Help
The Art Club has been applying their creative skills, designing a sign for the community food forest in the park next to LCA. They are now looking for a member of the school community who could help router their design on to the sign. For more details, please contact Wendy Dieleman at
dieleman1@gmail.com
---
Did you know?

Is there a "Did You Know?" topic that you think would be helpful to other families? Suggest it by email to the school office - office@londonchristianacademy.ca