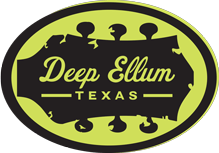 ---
DEEP ELLUM TEXAS NEWSLETTER
---
JADE & CLOVER OPENING - OCTOBER 15 & 16
Come celebrate our grand opening! October 15th and 16th from 11:00am-1100pm at 2633 Main Street.
---
DALLAS ZOMBIE PUB CRAWL - OCTOBER 15
This second official gathering of the undead will feature some of Deep Ellum's finest establishments - each offering specials to only those on the crawl. All profits will benefit Dallas Pets Alive! An amazing Dallas organization saving companion animals from euthinization.
HOW TO PARTICIPATE:
Grab your zombie costume and send $10 per Zombie to DallasZombies@gmail.com via PayPal or Venmo. Your wristband will be given to you upon arrival.
THE 2016 ZOMBIE PUB CRAWL SCHEDULE:
7:00-8:00... Elbow Room ($3 Spooky Shot, $3 Wells & $2 PBR)
8:00-9:00... Anvil Pub ($2 Everclear Jell-O Shot & 15% Off Tab)
9:00-10:00... Green Room ($4 Zombie Killer/Walking Dead Shots)
10:00-11:00... Drugstore Cowboy ($6 DRACO Acid shot)
11:00-12:00... High & Tight ($5 Old Fashioned & $5 Wells)
12:00-2:00... Braindead Brewery ($3 Core House Brews).
---
LOCAL HUB BICYCLE CO. - OCTOBER 19
Join Dallas City Council Members, Adam Medrano, and Philip Kingston, and Scott Griggs on a bike ride to City Hall. Ride meets at Main Street Gardens at 7:30am and will leave promptly at 8:00am. Rally at City Hall starts at 8:30am. High Brew Coffee will be at Main Street Gardens to get everyone energized.
---
KEMET KITCHEN GRAND OPENING - OCTOBER 19
Welcome to
Kemet Kitchen
! We are a family-run, independent restaurant offering the best quality, organic, non-GMO dishes in stunning Kemet (Egypt) surroundings. Kemet Kitchen uses 100% organic food from local farmers. We offer a great place to meet, eat, and socialize over lunch, dinner, or drinks. So stop by and say hello. Hotep!
---
CHILLS360 GRAND OPENING - OCTOBER 21
The moment is finally here, the Grand Opening of Chills360 Ice Cream is on Friday, October 21st at 6:00pm! From the streets of Thailand to Dallas! See how we roll each individual ice cream right in front of your eyes. It's the Ice Cream in it's rawest form - fresh off the plate. 10 Grand Prize winners will receive free ice cream for a month! 2646 Elm Street.
---
KETTLE ART GALLERY & FOUNDATION 45 - OCTOBER 22
Kettle Art Gallery and Foundation 45 join forces to present "Art of the Guitar" on October 22, 2016 at 7:00pm at Kettle Art (2650-B Main Street). This one night only event featuers a live auction of donated guitars transformed into works of art by forty-five North Texas artists. Some instruments will remain intact and playable, while others will not. The final artworks reflect the characteristic style of each of the artists. All proceeds will fund mental health and addiction services provided in Deep Ellum by Foundation 45. This event is free and open to the public. Complimentary refreshments will be served.
Examples from 'the Art of the Guitar 2011' pieces by Barry Kooda (skull) and by Corey Godfrey (yarn). For more information, please visit: www.Foundation45.org.
---
THE BOMB FACTORY - OCTOBER 23
T.I. & 2Chainz hit The Bomb Factory on Sunday, October 23rd in Deep Ellum! Tickets available at thebombfactory.com.
---
KETTLE ART GALLERY - OCTOBER 27
Up next at Kettle: "Caught in the Act: Texas Photographers Capture Texas Music" curated by Jason Janik. Opening reception October 27th from 7:00pm-10:00pm. Artists include Mike Brooks, Erin Rambo, Jason Janik, Rico DeLeon, Allison V. Smith, and Joel Winburne. Come meet the photographers and enjoy their work!
---
LIFE IN DEEP ELLUM - NOVEMBER 5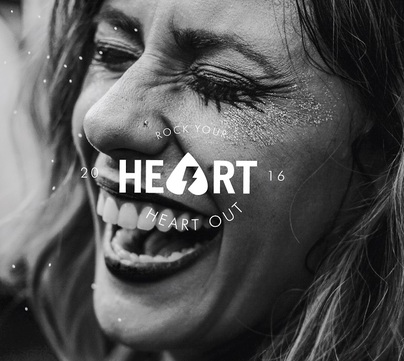 Join Human Rights Initiative of North Texas (HRI) on November 5th at LIfe in Deep Ellum for the inaugural Rock Your HeART Out Concert & Art Auction, a one of a kind event combining art, music, and human rights under one roof for one night only. Listen to the sounds of Xuan, Ronnie Fauss, Cantina, and Salim Nourallah and Treefort 5, sip craft beers, and browe and bid on the work of six local artists who have created work inspired by HRI clients. HRI is a Dallas-based non-profit that has been serving victims of violence from all over the world through essential legal and social services for the last sixteen years and this is your opportunity to support their work while having a great time. General Admission tickets start at $35 and are available at rockyourheartout.org.
---
---
---



A Project of the Deep Ellum Foundation & the Deep Ellum Community Association