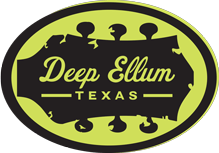 ---
DEEP ELLUM TEXAS NEWSLETTER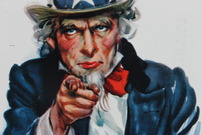 We want you!
Come to the DART D2 Public Meeting TODAY!
---
DART D2 PUBLIC MEETINGS - JUNE 15
The proposed
DART D2 line
would cut through Deep Ellum, dividing our neighborhood, blocking traffic, and damaging the walkability of our streets. We believe the line needs to be moved or submerged. It is critical to let DART know NOW that their proposed D2 line is unacceptable! Come to the next DART D2 Public Meeting to tell DART about the impacts, concerns, and questions you have with the proposed alignment.
Wednesday June 15, 2016
6:30pm
500 S. Harwood Street
Dallas, TX 75201
---
DEEP ELLUM WINE WALK - JUNE 16

Hooray for Summer! It's the first Deep Ellum Wine Walk of the season. Pick up a $10 glass, along with a passport and a map, at the check-in table located outside Kettle Art, 2650-B Main Street at 6pm.
Embark on your Sip & Shop tour while enjoying wine samplings at venues throughout the neighborhood. Play the passport game for a chance to win gift certificates from local merchants at the prize drawing immediately following the event at 9:00pm.
Are you the next King or Queen of Deep Ellum? Visit the check-in table for more details.
---
UMBRELLA GALLERY - THROUGH JUNE 25
"Material Evidence and Forms of Alteration" continues through June 25 at Umbrella Gallery. This 3-woman painting show bends the common understanding of what a painting is through interdisciplinary practice. Gallery hours are M-F, 7:00am-7:00pm, Sa-Sun, 9:00am-2:00pm.
---
LOCAL HUB BICYCLE CO. - JUNE 18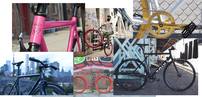 It's time to celebrate your Tribe. you've seen them in our store and I'm sure they've caught your eye on the streets. This ride will showcase some of the awesome tribe Bicycles that have made their way through our shop and bring together their owners. Bring your Tribe bicycles and your other Tribe, your friends and family. Any and all bikes welcome on this casual no drop ride.
Let's show Dallas how we roll
. Meet at Local Hub (2633 Main Street) on June 18th at 9:30am.
---
KIRK HOPPER FINE ART - JUNE TO AUGUST
Kirk Hopper Fine Art is excited to announce our upcoming group exhibition, SLIPSTREAM. Curator Susie Kalil has assembled artists who use drawing in the

most direct and confrontational manner. The exhibition will feature works from Jorge Alegria, Lois Dodd, Bill Haveron, Mary Jenewein, Angelbert Metoyer, Lynn Randolph, Noriko Shinohara, James Surls, Emmi Whitehorse, and Roger Winter. Visit the exhibition at 3006 Commerce Street.
---
DEEP ELLUM BREWING CO. - JULY 3
MetroFest is the newest music festival on the block bringing the best in Dallas music and Dallas brew. We've partnered with some up-and-coming musicians for a full day of music ranging from pop, soul, rock, indie, and R&B. Come hear the best Dallas artistry and couple it with Deep Ellum brew for the inaugural MetroFest! Doors open at 11:30am and Live Music runs from 12:00pm-10:00pm.
---
Zipcar has come to Deep Ellum! Located behind Cafe Brazil on Malcolm X between Elm and Gaston. Cars are now available starting at $8.50/hour with gas, insurance, and 180 miles included in your reservation. Save $60 when you join now for only $35 and NO application fee - just for being on the Deep Ellum newsletter!
---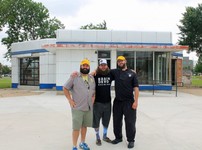 ---
---



A Project of the Deep Ellum Foundation & the Deep Ellum Community Association