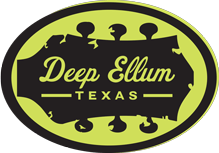 ---
DEEP ELLUM TEXAS NEWSLETTER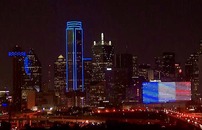 ---
LOCAL HUB BICYCLE COMPANY - JULY 19
It's
bike night
at Shakespeare in the Park on July 19th. Anyone who arrives by bicycle gets to see Richard III for free! Bring a blanket, pack a picnic, tell some friends, and meet us at the Local Hub (2633 Main Street) at 6:00pm. We'll ride 3.5 miles over to Samuel Grand Park at a slow pace.
---
DEEP VELLUM BOOKS - JULY 22
Join us at the unveiling of the
White Rock Zine Machine
, featuring a reading from its inaugural heat of 12 zines from members of Cloudwerks Poetry Workshop. Bring your quarters and rediscover the glee of those purveyors of delight, the bubble gum and baseball card and bouncy ball vending machines of yore, updated with a literary twist. July 22nd from 7:00pm-9:00pm at Deep Vellum Books (3000 Commerce Street).
---
KETTLE ART GALLERY - JULY 28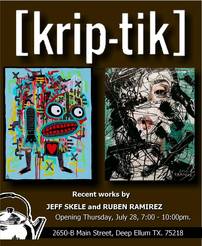 Kettle Art proudly presents [Krip-tik] a two-man show featuring recent works by Jeff Skele and Ruben Ramirez. This show opens Thursday, July 28, 2016 from 7:00pm-10:00pm and runs through Saturday August 13.
Skele and Ramirez have been showing their works around the DFW area for several years in numerous group exhibitions, (including at Kettle) yet neither have had a well focused spotlight show up until now. Both cite Jean Michel Basquiat as inspiration in their formative years and they are ready to show us their own, personal brands of 'Street Expressionism'.
---
DEEP ELLUM LIT HOP - JULY 30
Deep Ellum Lit Hop is a well-read bar crawl experience going down in - you guessed it - Deep Ellum on July 30th. Guests attending this FREE event are encouraged to wander between bookshops, art galleries, and bars to enjoy an eclectic collection of literary atmospheres. 6:00pm-12am on July 30th.
---
BIKE FIX IT STATIONS - NOW IN OPERATION!
The bike repair stations located at the corner of Malcolm X and Main and on Commerce between Good Latimer and Henry are fully operational! The pumps have been fixed and the tools replaced. Thank you to the Deep Ellum Foundation, the Deep Ellum Community Association, and the mechanic at Local Hub Bicycle Company for

keeping

Deep Ellum a bike friendly neighborhood.
---
DEEP ELLUM BREWING COMPANY - NOW AVAILABLE
New beer! Available now in the Taproom.
---
FOUNDATION 45 - MONDAY NIGHTS
Foundation 45
is a nonprofit organization run by the Deep Ellum Community Association (DECA). At 6pm every Monday night at Life in Deep Ellum, Foundation 45 offers free counseling aimed at artists and musicians. They also have a suicide hotline, 1-800-273-TALK. For those who need help but don't want to talk, text is available at 741-741. Suicide hurts more than just a neighborhood. Suicide affects more than just a music & arts community. We'll help you get help, we'll show you how to help. Learn more
here
.
---
KIRK HOPPER FINE ART - THROUGH AUGUST
Kirk Hopper Fine Art is excited to announce our upcoming group exhibition, SLIPSTREAM. Curator Susie Kalil has assembled artists who use drawing in the

most direct and confrontational manner. The exhibition will feature works from Jorge Alegria, Lois Dodd, Bill Haveron, Mary Jenewein, Angelbert Metoyer, Lynn Randolph, Noriko Shinohara, James Surls, Emmi Whitehorse, and Roger Winter. Visit the exhibition at 3006 Commerce Street.
---
Zipcar has come to Deep Ellum! Located behind Cafe Brazil on Malcolm X between Elm and Gaston. Cars are now available starting at $8.50/hour with gas, insurance, and 180 miles included in your reservation. Save $60 when you join now for only $35 and NO application fee - just for being on the Deep Ellum newsletter!
---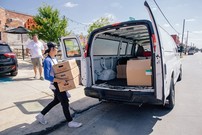 ---
---



A Project of the Deep Ellum Foundation & the Deep Ellum Community Association