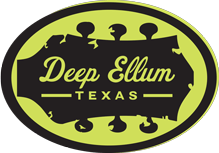 ---
DEEP ELLUM TEXAS NEWSLETTER
---
FIRST SUNDAY AT SONS OF HERMANN - MAY 1
First Sunday at Sons is coming Sunday, May 1 from 6:30-8:00pm at Sons of Hermann Hall (3414 Elm Street)
. Join us for free food from Cold Beer Company, and see the entrants to the Crowdus Street Design Competition sponsored by Design Future Dallas. Plus we have lots of new Deep Ellum t-shirts available for sale (and at least 5 to give away!). Come hang with old friends or make new. See you at Sons!
---
LOCAL HUB BICYCLE CO. & CITY SURF - APRIL 30
Deep Ellum neighbors, Local Hub Bicycle Company and City Surf are teaming up for a Community Saturday social bike ride through the streets of Dallas
. Slow social pace and all bikes welcome. Come out and enjoy the outdoors with us on April 30 at 9:30am! Don't have a bike? Local Hub rents them for $10/hour or $35 for the day.
---
UMBRELLA GALLERY - APRIL 30
"Microgallery" is an exhibition concept that has become popular in the New York art scene. Umbrella Gallery is bringing the concept to Dallas in a one-night-only exhibition of small works, highlighting specifically local art that appeals to anyone, from burgeoning art collectors to the most experienced buyers
. April 30 8pm-11pm.
---
DEEP ELLUM PUB CRAWL - MAY 4
Come join us Wednesday, May 4th for our monthly themed Pub Crawl! Dressing up is encouraged for these events, have fun with it
. Sponsored by ABSOLUTE ELYX.
10:45pm-11:30pm High & Tight
12:15am-1am Brick & Bones
---
KETTLE ART GALLERY - MAY 5
Kettle Art proudly presents
'Kings of Oblivion'
an exhibit featuring the works of three, distinct individuals who all work with paper. This show opens on Thursday, May 5 and runs through Saturday, May 21.
Arts educator, Justin Clumpner incorporates your daily newspaper and occasional advertisements within his painted works. Arts educator, Walter Land cuts paper, applies, dissects, and utilizes negative space to create his works. Artist & frame shop operator, George Wallace III constructs large format, complex, retro-zine collage works.
In other words, the medium comparison of 'working with paper' is where the works of these artists compliment one another yet creatively stand on their own.
---
DEEP ELLUM BREWING COMPANY - APRIL
Now on DRAFT! Are you yearning for a sessionable Sweet Milk Stout? Local Legend is the perfect balance of roasted barley and milk sugar for a subtly sweet, silky brew
. Meet us at Lakewood Growler on Wednesday and Craft & Grower this Friday for our latest year round, Local Legend!
---
CITY SURF FITNESS DEEP ELLUM - APRIL & MAY
City Surf Fitness Deep Ellum is now offering complimentary classes on Thursday nights at 7pm for April and May. AND we will pay for your parking! Just let us know if you paid a meter, and we'll get you reimbursed after class. Sign up
here
.
---
KIRK HOPPER FINE ART - APRIL 16TH
Erin Stafford's solo exhibition entitled
Misbehaving
will engage with concepts relating to ideas of fetishes, absurdity, and visual pleasure. Her ability to fluidly combine pomp majesty with quintessential kitsch creates a visual language that evokes sensations of creature comforts within a domestic setting. From April 16th to May 21st.
---
THE BOMB FACTORY - MAY 20 & 21
The
Elm Street Music & Tattoo Festival
is coming May 20-21. Hosted by the tattoo master Oliver Peck, there will be 50+ of the best tattoo artists around. 30+ bands including the Bouncing Souls, Frank Turner & more will be performing so hurry and get your weekend pass today at
thebombfactory.com
!
---
DEEP ELLUM BREWING COMPANY - MAY 29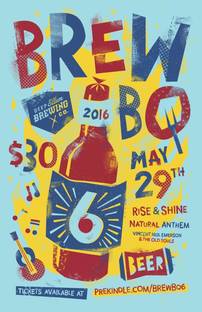 Do you know what happens when BBQ, live music, and Deep Ellum beer collide? We're talking about
Brew-B-Q
! Now in it's 6th year as our largest annual event at our brewery. The day we wake up late, skip lunch and head over to Deep Ellum Brewing Co. to celebrate one of Texas' biggest holidays of the year, Memorial Day Weekend.
---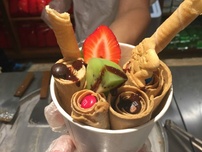 ---
---



A Project of the Deep Ellum Foundation & the Deep Ellum Community Association