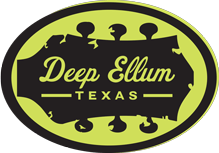 ---
DEEP ELLUM TEXAS NEWSLETTER
---
FIRST SUNDAY AT SONS OF HERMANN - JUNE 5

Join us at
First Sunday
from 6:30pm-8:00pm at Sons of Hermann Hall (3414 Elm Street)!
Jessica Burnham, Executive Director of the Deep Ellum Foundation, will be presenting on DART D2 Alignment.
We will need community action to ask questions about the how DART D2 will impact Deep Ellum. Help be the Deep Ellum voice!
Crowdus Testing Month will also be a discussion topic. Three blocks of Crowdus Street will be shut down during the month of September for design and program testing. Come find out details and ways to be involved!
Amsterdam Falafelshop will be providing the food.
Event sponsored by DECA and Sons of Hermann Hall.
---
DEEP ELLUM PUB CRAWL - JUNE 1
Deep Ellum Super Hero themed Pub Crawl! Sponsored by Stoli Vodka. Come join us Wednesday June 1st for our monthly themed pub crawl! Dressing up is encouraged, have fun with it. Stoli specials all night at every bar. See you there!
Brick & Bones 11:30-12:15
---
Zipcar has come to Deep Ellum! Located behind Cafe Brazil on Malcolm X between Elm and Gaston. Cars are now available starting at $8.50/hour with gas, insurance, and 180 miles included in your reservation. Save $60 when you join now for only $35 and NO application fee - just for being on the Deep Ellum newsletter!
---
KIRK HOPPER FINE ART - JUNE TO AUGUST
Kirk Hopper Fine Art is excited to announce our upcoming group exhibition, SLIPSTREAM. Curator Susie Kalil has assembled artists who use drawing in the

most direct and confrontational manner. The exhibition will feature works from Jorge Alegria, Lois Dodd, Bill Haveron, Mary Jenewein, Angelbert Metoyer, Lynn Randolph, Noriko Shinohara, James Surls, Emmi Whitehorse, and Roger Winter. Visit the exhibition at 3006 Commerce Street.
---
ARTSKOOL - STARTING JUNE 2
ArtSkool
enlightens the common person about art through discussions about theory and practice. Led by Abby Bagby, John Logan, Rachael Anderson, and Liz Trosper, we will be exploring subjects and spaces that are essential in contemporary art. Sessions will be Thursdays at Umbrella Gallery from 7pm-9pm, starting on June 2!
---
LOCAL HUB, BIKE FRIENDLY DEEP ELLUM & BIKE FRIENDLY OAK CLIFF - JUNE 4
Bike Friendly Oak Cliff, Bike Friendly Deep Ellum and Local Hub Bicycle Company are teaming up to bring
PhotoVelo
to Deep Ellum! Bring your camera, bike and some friends and get ready for a photo scavenger hunt through the streets of Deep Ellum and surrounding districts of Dallas. You'll have 5 hours to decipher the clues, plan your winning route and return with printed photos. June 4, 2016 at 12pm.
---
ANONYMOUS
is featuring 39 local artists, 2 bands, 1 DJ and YOU. Artists were challenged to create a piece of collectible art using only gray-scale values, allowing us to construct an atmosphere of anonymity as, at first glance, each creation and its creator will seem anonymous. All works will be up for
Art Con
-style auction as we kick off our 2016 community-driven philanthropy. June 4th from 7pm-11pm at Life in Deep Ellum (2803 Taylor Street).
---
ASSASSINATION CITY ROLLER DERBY - JUNE 10
Skate Shop and Roll. June 10 at 6:00pm join
Assassination City Roller Derby
skaters at an open house for the skater owned/operated
Resurrection Skate Shop
at 830 Exposition Avenue. Catch some Assassination City roller girls as they roll down the Santa Fe trail around 7:00pm.
---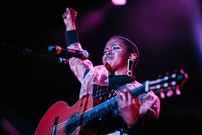 ---
---



A Project of the Deep Ellum Foundation & the Deep Ellum Community Association