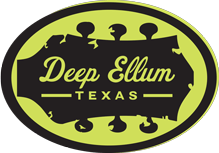 ---
DEEP ELLUM TEXAS NEWSLETTER
---
KETTLE ART GALLERY - JULY 29
This weekend might as well be a FREE-kend as we host three major, cultural
events
that won't bust your bank.
---
THE BOMB FACTORY - JULY 30-31
---
DEEP ELLUM LIT HOP - JULY 30
Deep Ellum Lit Hop is a well-read bar crawl experience going down in - you guessed it - Deep Ellum on July 30th. Guests attending this FREE event are encouraged to wander between bookshops, art galleries, and bars to enjoy an eclectic collection of literary atmospheres. 6:00pm-12am on July 30th.
---
UMBRELLA GALLERY - JULY 30
Umbrella Gallery presents "Dance Partners", a group wearables show highlighting four sculptresses: Rachael Anderson, Minna Jain, Linda Gossett, and Abby Bagby. Their styles are very different, but all four have a comic outsider approach to their practice. Dance themed opening reception is July 30, 2016 from 6pm-9pm. Costumes are strongly encouraged.
---
DEEP VELLUM BOOKS - AUGUST 6
Local author Sahr Sankoh signs copies of his poetry collection, "The Cotton Tree." August 6, 2016 from 1:00pm-3:00pm.
---
DEEP VELLUM BOOKS - AUGUST 15
The Dallas Institute of Humanities and Culture and Deep Vellum Books invite you to join us for a reading of Featherbone and Fardwor, Russia! Stay for a conversation with Erica Mena and Will Evans about what we write, what we translate, and what we publish. August 15, 2016 from 7:00pm.
---
DEEP ELLUM BREWING COMPANY - SEPT. 10
Who's ready for a
Deep Ellum Dallas Blonde Run
?! Our first 5K run at our brewery! High heels, an overabundant amount of makeup, short dress and perfume are not required. This is your chance to express your inner blonde! You could be crowned Dallas Blonde 2016! Come for the 5K run, free finish line photos, Justin Pickard Music, two cans of Dallas Blonde Beer, Unique Dallas Blonde Age Group Awards, and a Dallas Blonde t-shirt! Course will start and end near Deep Ellum Brewery.
Register now online
! September 10, 2016 at 8:00pm.
---
FOUNDATION 45 - MONDAY NIGHTS
Foundation 45
is a nonprofit organization run by the Deep Ellum Community Association (DECA). At 7pm every Monday night at 3815 East Side Ave., Foundation 45 offers free counseling aimed at artists and musicians. They also have a suicide hotline, 1-800-273-TALK. For those who need help but don't want to talk, text is available at 741-741. Suicide hurts more than just a neighborhood. Suicide affects more than just a music & arts community. We'll help you get help, we'll show you how to help. Learn more
here
.
---
KIRK HOPPER FINE ART - THROUGH AUGUST
Kirk Hopper Fine Art is excited to announce our upcoming group exhibition, SLIPSTREAM. Curator Susie Kalil has assembled artists who use drawing in the

most direct and confrontational manner. The exhibition will feature works from Jorge Alegria, Lois Dodd, Bill Haveron, Mary Jenewein, Angelbert Metoyer, Lynn Randolph, Noriko Shinohara, James Surls, Emmi Whitehorse, and Roger Winter. Visit the exhibition at 3006 Commerce Street.
---
Zipcar has come to Deep Ellum! Located behind Cafe Brazil on Malcolm X between Elm and Gaston. Cars are now available starting at $8.50/hour with gas, insurance, and 180 miles included in your reservation. Save $60 when you join now for only $35 and NO application fee - just for being on the Deep Ellum newsletter!
---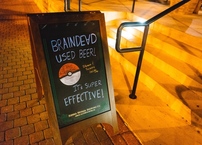 ---
---



A Project of the Deep Ellum Foundation & the Deep Ellum Community Association