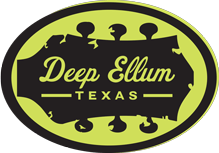 ---
DEEP ELLUM TEXAS NEWSLETTER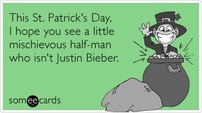 Have a Happy St. Patrick's Day!
---
ST. PATRICK'S DAY WINE WALK - MARCH 17TH
Deep Ellum is THE place to shake your shamrock this St. Patrick's Day at the
Deep Ellum Wine Walk
put on by Deep Ellum Events, LLC! Follow the rainbow to the pot of gold for all the shenanigans on March 17th from 6:00pm-9:00pm.
---
BFDE THURSDAY TRAINING RIDES - MARCH 17TH
2016
Bike Friendly Deep Ellum Thursday Training Rides
begin March 17th at 6:30pm from Local Hub Bicycle Company. The 2016 route will feature some of the popular segments from 2015 AND bring you new cycling friendly streets you can add to your route repertoire. If you are looking to get in some good weekday mileage, meet new people, and advance your cycling skills we hope you will join Bike Friendly Deep Ellum for our Thursday Training Rides.
---
DEEP ELLUM BREWING COMPANY - MARCH 15TH
Rye Pils
has made a triumphant return! The official rerelease is on Tuesday March 15th at the Truck Yard for a celebration of the crisp, clean Pilsner that was discontinued long before its prime due to lack of tank space. An exceptional beer for warmer weather and long days ahead! A Pils so bright, you've gotta wear shades! Will be available on draft and 12oz cans statewide beginning this week.
---
SPILLOVER 2016 - MARCH 18TH-20TH
---
ART4DUMPSTERS - DUE BY MARCH 22ND

The City of Dallas Sanitation Services - Zero Waste is sponsoring an
Art4Dumpsters
competition in Deep Ellum with Deep Ellum Community Association as a co-sponsor. Solo artists or teams of up to 5 are eligible. Deadline to apply is March 22nd. Five finalists will be chosen to "live paint" their dumpsters at the Deep Ellum Arts Festival on April 2nd. Check out these links for more information about the
campaign
and
submission process
!
---
KETTLE ART GALLERY - MARCH 24TH
Kettle Art Gallery presents
'Fractal Logic 3' opening reception
on Thursday, March 24th at 7:00pm. The third installation of the widely-acclaimed series curated by renowned artist George Fowler features segmented murals by twenty-one prominent, North Texas painters, photographers, and sculptors.
---
KEGS & CODE BY SALTT - APRIL 8TH
---
KHFA: BIG BANG - UNTIL APRIL 9TH
Making her return to Kirk Hopper Fine Art, Terry Maker addresses desire and human initiative in light of the awareness of our ultimate end. Various works through
BIG BANG
symbolize this pursuit, while the shape of the circle or oval, a symbol of unity, wholeness and eternity, sharply counters the conceptual dialogue with darker forces of potential evil. Now through April 9th.
---
DEEP ELLUM IN THE NEWS

---
---



A Project of the Deep Ellum Foundation & the Deep Ellum Community Association