Introducing our New Products EXL6 and EXL10
Introducing the latest addition to the XL series of products - at the show we will be demonstrating the EXL6 and EXL10.
As a compact, powerful controllers, the EXL6 and EXL10e can be used in literally thousands of applications from Machines to Mobile and Process Control Applications. High-speed Ethernet, CANBus and Modbus options offer you the perfect networking mix.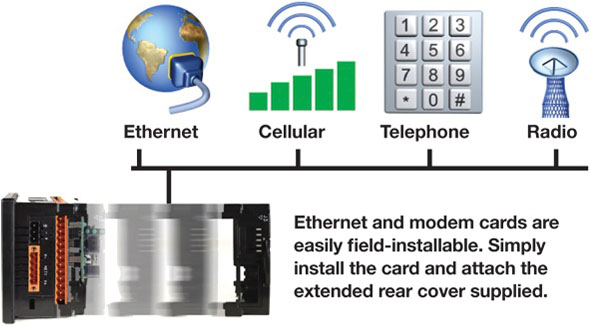 EXL6

Enhanced Screen, Faster Logic, Unprecedented Capabilities The 5.7" OCS controller is now faster than ever with improved logic, higher screen resolution, and proven performance.
Utilizing the same 5.7" opening as our XL6e, the new and improved EXL6 was engineered to incorporate intuitive functionalities and innovative features as previous models of our XL series of OCS controllers.

The EXL6 LCD TFT Display is full color with VGA resolution and provides virtually instantaneous updates. Low-temperature options are available as an add-on feature.
Full Ethernet Built into Every Unit

Online Programming & High-Speed USB 2.0

Advanced High Speed Counter (>500kHz)
Click here to read more about EXL6.
EXL10

Powerful All-in-One Controller with Integrated I/O and Full Ethernet.
The new EXL10 Operator Control Station (OCS) offers another graphical display option to the already popular XL series of Controllers.
All-in-one Controller with Powerful Logic Engine and built in Digital & Analog I/O

640 x 480 color touch display, with a high-resolution resistive touch screen (32,000 colours)

2 x USB (2.0) Ports including 1 (min-B 5pin) for easy programming and application loading and 1 Host port for exchanging files with USB FLASH drives

Dual 10/100 Ethernet for Factory and World-wide Networking (supporting Modbus/TCP Master/Slave, FTP and HTTP)

Dual CAN ports for Fieldbus flexibility.

System button and seven function keys
Cscape 9.6 SP5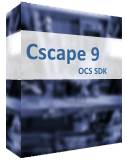 At the show we will be demonstrating the recently released Cscape 9.6 SP5.
This is the latest version of our FREE, fully IEC 61131 enabled software for Controllers, including improvements such as:

(Non Model/Firmware Specific Features)
(Model & Firmware Specific Features)
64 bit "Long Reals" for greater accuracy and calculation

Password protected objects for enhanced security measures

New animated switches for greater variety and functionality

New Modbus UDP Master/Slave protocol support

Upgrade to Symbol Factory 3 Implemented

Advanced Screen Navigator
Click here for a full overview of the software along with free download.

Visit us at the show to see this in action.
Thank you for reading our newsletter. We hope that it was interesting and informative. We are always interested in your feedback, suggestions and requests.

Please email your comments to richard.cooper@horner-apg.com
All content copyright 2015 Horner APG. All rights reserved ®