"Fashion is not something that exists in dresses only. Fashion is in the sky, in the street, fashion has to do with ideas, the way we live, what is happening." Coco Chanel 1983-1971
Greetings Pat!
Out of the Closet into
Inspired Style
Please join me at our next Assoication of Image Consultants International, San Francisco Bay Area, event. You will learn more about the new Fall fashion trends and how to incorporate them into your wardroge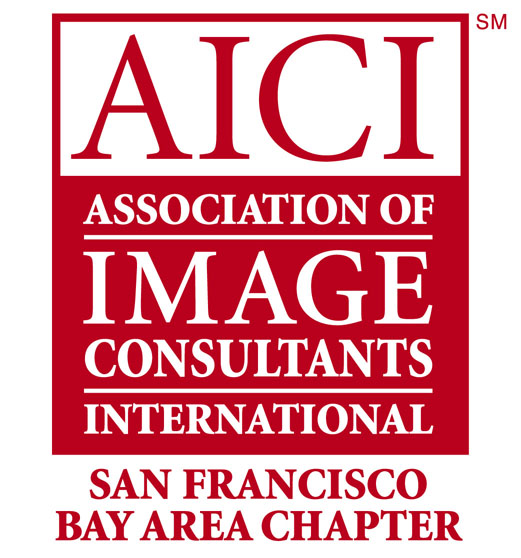 Closet Shopping
Magic happens for our clients when we combine new looks utilizing existing pieces from their closets with a current style approach. "Shopping in your closet" is the current strategy for maximum value and targeted shopping.
In this program, you will watch expert image consultants demonstrate with their clients, both men and women, how they approach their closets, and what they've added to their wardrobes to maximize, mix it up and get current.
This program is an Open Invitation for friends and clients.
Don't miss this great evening that will offer take-away value, with fun and easy to use Fall trend information.
Tuesday, September 22, 2009
6:00-9:00 PM
Full Buffet Dinner - No Host Bar


Hotel Nikko
222 Mason Street
San Francisco, CA 94102
415-394-1111
Member Early Bird Discount:
$59 by September 7
Members & Guests:
$69 by September 17
All at the door:
$75
Reservations are considered final and nonrefundable.
Checks payable to:
AICI
SFBA, mail to:
23150 Mora Glen Drive,
Los Altos, CA 94024
For Visa/Mastercard charges, contact:
Katherine Wurzburg,
AICI
FLC,
at 650-949-3170

Pat Gray
Image Consultant
pat@patgrayincolor.com

www.patgrayincolor.com
510-593-8805




2009 Fall Fashion Trends

Shine and sparkloe

Fur

Leather

Red and Pink

Strong Shoulders

Monochromatic Looks

Ruching and Ruffles

Bare Shoulders

Capes

and more to be seen at the AICI SFBA September fashion show and dinner.

Vintage Jewelry Show


Barbara Kiltz is having a Fall Inventory Blow Out sale at Appearance Designers Studio, 960 Saratoga Avenue, Suite 106, San Jose. She will have a huge selection of fabulous vintage jewelry at 25% to 50% off. The dates are Friday, October 2, and Saturday, October 3, 11 am to 5pm. Call me to accompany you and help you make the best selections for you. Cash or check only.

Fabulous Hairdresser

We all know how hard it is to find a great hairdresser. Let me introduce you to mine, Matt Gary. I recently attended a workshop on hair and hats delivered by well known image consultant Carla Mathis. My hair style was given great raves. Perfect cut for me! Contact Matt.