Dear coworkers,

It's been nearly 14 years since our fledgling community found its home in the historic children's hospital on Prophets Street. The building then seemed larger and costlier than we needed, but as I walked the building and then prayed in the overgrown back garden, I felt our Father said he was giving us the building.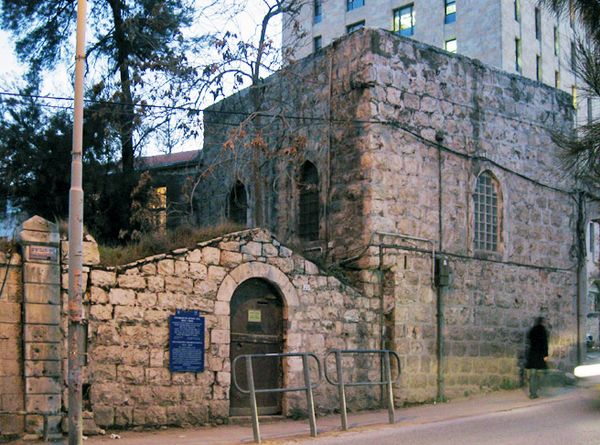 And it's been a wonderful home for us and the families we've come to host. Much joy, some tears, lots of prayer and praise and fellowship and good food.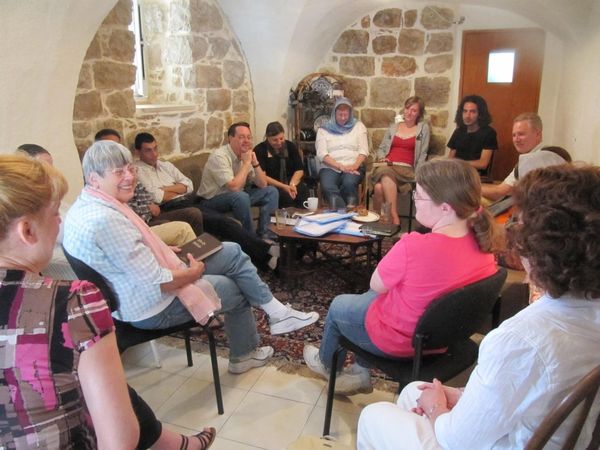 Through all these years we've been, at the landlord's insistence, on a lease that allows for termination with 30 days notice. I'd ponder this each time we considered a renovation project, but in the end I would chose to follow that first word I believe we received from the Lord. In so many ways our community only exists because of his word.

This week the notice came. A religious Jewish family has purchased for 3.3 million dollars the rights to the remaining 40+ years on the original 99 years lease given by the owner, the Syrian Orthodox Church. The family would like to make 29 Prophets Street a private home.

This has raised unsettling questions. Has our stewardship here come to an end? Are we going into temporary exile? I take comfort from the example of our fathers Abraham, Isaac, and Jacob, who over and over received the most ironclad of promises to this land, and yet when necessary left it behind without blinking an eye.

I've also been encouraged by the response of our community. One of the first proposals in our morning meetings was that we pray for, not against, the purchasing family. I hope to meet with them after the Sukkot holiday, and share with them about the building's history and present-day use, and the challenge they'll face in keeping this national treasure open to the public while maintaining it as a private home. But before all that I want to tell them that we see the return of the Jewish people to this land as a blessed miracle, and that they are part of it. In a fundamental sense we are indeed the guests in their home.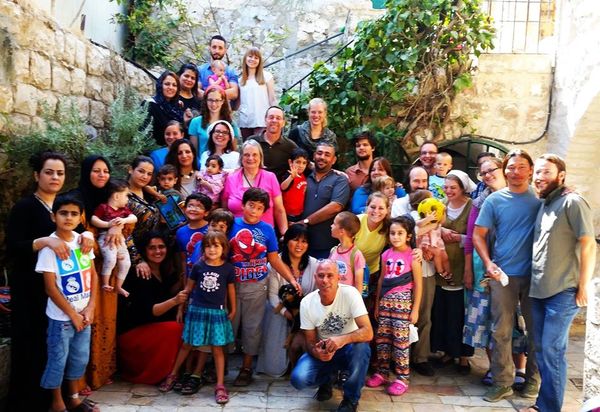 Please pray for us. As much as we love this building of stone, it is Jesus who is our cornerstone, and we want first and only to follow him wherever he leads. It is a good thing to be unsettled, if it opens our hearts and increases our dependence, like his, on our Father in heaven.

Here is an excellent start, just received from my son-in-law Brad in Colorado:


Lord God, bring down your spirit on Shevet in excess during this season. Instill in them extra doses of your wisdom and discernment, but especially faith. God I pray you use this to fortify faith to new inconceivable heights. Your will above all else be done Abba! You are God and all else comes from and after that fact. We praise you and lift Shevet up to you. We know you will continue to use them as a very surgical tool for your purpose. Amen.


Jonathan for the Shevet Achim community in Jerusalem

"Behold how good and how pleasant it is for brothers to dwell together in unity" (Psalm 133).


---
Shevet Achim
POB 32296
Jerusalem, Israel 91000
Israel


Read the VerticalResponse marketing policy.