October 2017

Life is too short. If you are in a job that allows you to do work that is clearly meaningful alongside people dedicated to interesting ideas, you're doing well. And if you're having fun doing all this? Something's right.

As teachers, the meaningfulness of your work should be obvious. For too many educators, though, the fun can be elusive. Well, this month in the Next Vista newsletter, I've got an idea for you.

Along the way, you'll also get the usual info on cool videos, gigs, and freebies. It's why more than eight thousand teachers around the world read this mailing each month, and I hope you'll find something inspiring by the time you finish this month's note!

---------------------------------------------
the Challenge
---------------------------------------------

I'm Rushton, and I'm your guide in this monthly missive of educational exploration. In the last few weeks, friends and I have started sharing something that I hope you'll take part in exploring. Additionally, the goal is that you will have plenty of fun doing so!

It's the 5-Day Teacher Challenge, and it's launching next week. Each day, those participating will get a note with a link that takes them to the day's challenge. What will you find? Simple options, one of which I'm asking you to try as part of your interest in getting better as a teacher.

Will it cost you anything? No money, but it does require just a few minutes of your time.

Join in at: http://rushtonh.com

Will you be doing it alone? Nope. As of writing, over a thousand teachers in thirty countries have signed up to take part. Many are doing this with colleagues in their departments or grade levels, and plan to use the experiences as part of their professional discussions with their PLN's.

What you learn along the way could allow you to better connect with your students, more effectively engage them in their learning, and strengthen your personal and professional satisfaction as a teacher.

Is that worth a few minutes a day for five days?

I'm guessing it is - please join in by going to this page and signing up!

---------------------------------------------
Creative Fire '17
---------------------------------------------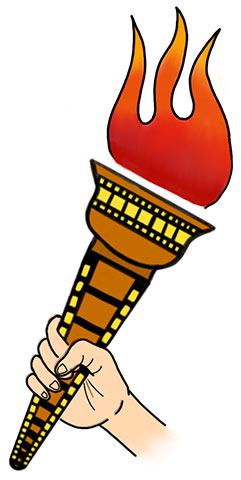 The fall 90-second creative educational video contest is well underway, and we hope you and your students are working on submissions. The contest is easily wrapped into other projects - at core, the idea is to creatively explain something one might encounter in school in 90 seconds or less.

We do have rather tight rules related to sources and citations, but we've got the possibilities and examples sketched out for you on the contest site here.

Creative Fire '17 Main Page
http://www.nextvista.org/contests/fire17/

These videos can be simple editing of footage, narrated slides or images, stop-motion, or screencasts. All of these approaches have yielded finalists in past contests. Below is a page with over two hundred finalists from the many contests we've run. Pass that link on to your students, and have them explore the different styles of videos students around the world have made to show what they learn in some clever way.

Next Vista Contest Finalists
http://www.nextvista.org/tag/finalist/

The deadline for Creative Fire '17 is Friday, December 8th, though you can score an extra couple of points by submitting your videos on or before the early bonus deadline, which is Thursday, November 9th. The main goal with the early deadline is to get feedback and make your submission stronger. That's fair? Of course - we will do that for everyone whose submission isn't up to speed!

As always, there are certificates, gift cards, and international glory to be won. Hard to turn down an opportunity for international glory, we're thinking.

Got a question? You're very welcome to contact us for ideas or help.

---------------------------------------------
Service via Video
---------------------------------------------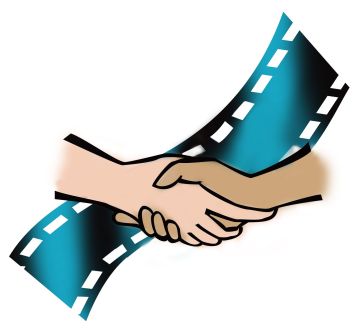 Our annual Service via Video contest is also in motion, and now is a great time to have students identify worthy causes in their communities, research their history, interview volunteers, and map out what a two-minute (or shorter) video would look like telling the stories of these efforts.

This is a great way to get students to think outside the box of their campuses, and learn that they have the ability to tell a compelling story that helps others. If interested, feel free to write us to let us know.

There is also plenty of advice at this page covering communication, feedback, sources and citations, and much more.
Service via Video
http://www.nextvista.org/projects/serviceviavideo/
As with all our contests, there is no co

st to take

part. Your students may even win a donation to an eligible charity!

---------------------------------------------
EL Project additions
---------------------------------------------

Our EL Project, an effort to help those around the world learning English, has added a new set related to the rooms of a house. As always, the videos are divided into among the different high-frequency vocabulary words for the topic, with each video having a subtitled partner to help those who need to see the language as they go.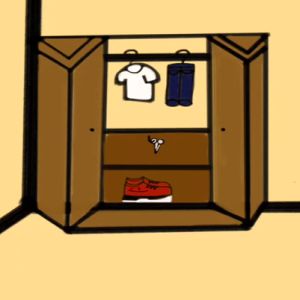 You can find a description of the project with links to all the sets here.

---------------------------------------------
fabulous freebies
---------------------------------------------

We'll start with some free caffeine! Send a note to info@nextvista.org telling what you think of any of the rooms video in the link in the previous section, and we'll enter your name for a $5 Starbucks card. Deadline to enter is this Sunday, October 15th (end of day, U.S. Pacific time).

This video from The Great Big Story folks is about Lambert Lo, who teaches "misfits" to surf. It's a cool piece about a guy who followed his heart to fashion something that could be meaningful to others.
https://www.youtube.com/watch?v=XhqMnOip6fA

The wildly prolific Richard Byrne has updated his Practical Ed Tech Handbook, a free, 32-page guide to using tech with parent communications, exploring digital citizenship, fine-tuning search strategies, trying out digital media possibilities, and more. He has made this available for you to share online or via download, and it's a nice item to have at the ready for PD possibilities.
https://goo.gl/G2dsYp

Wouldn't it be cool to have your class talk with a real scientist in a 30- to 60-minute video conference? You can make it happen with Skype a Scientist, a program matching one of over 1700 scientists with classrooms around the world. The maps on the "Where We Are" page make it appear that the scientists and classrooms can be anywhere, though the program is currently only in English.
https://www.skypeascientist.com/

---------------------------------------------
good gigs
---------------------------------------------

Several good gigs are on the near horizon, and I hope to connect with you at one of them! First, the annual ACTEM conference takes place in Augusta, Maine, on October 12th-13th. The very cool and never boring Ken Shelton will be keynoting on one day, and I'll do the other.

On Saturday, October 28th, I'll be part of the team at the EdTechTeam Buffalo Summit, a one-day shindig of educational exploration and fun.

And at the end of November, Tennessee holds its annual TETC conference in Murfreesboro, just southeast of Nashville. From the 29th to December 1st, I'll be sharing all sorts of ideas along with lots of dynamic presenters. Learn more at the conference website (discounted registration available until October 15th).

---------------------------------------------
leadership
---------------------------------------------

Last week, I met with two leaders at a school in Santa Clara, California, and along the way, the principal began talking about how she thinks of time spent supervising the playground.

Long story short, she now makes a point of connecting with a new student every day, and that orientation to her time outside has made what she does all the more interesting to her, and I suspect it also has meant real encouragement for students who may have needed someone to take notice.

Very cool!

---------------------------------------------
cool quote
---------------------------------------------

"We do not learn from experience...we learn from reflecting on experience."
- John Dewey

A great thought I read while looking through The Hyperdocs Handbook, which is a wonderful read for anyone learning to add some intrigue to lessons!

---------------------------------------------
first finish
---------------------------------------------

I hope you have made it this far in the monthly message. I hope you will keep going, taking in all the cool freebies below. And if you haven't already done so, I hope you'll join colleagues around the globe for the 5-Day Teacher Challenge!

And, as always, May you inspire, and be inspired, each and every day.
Rushton

Rushton Hurley @rushtonh
Next Vista for Learning @nextvista

---------------------------------------------
more fabulous freebies
---------------------------------------------

We love sharing cool free stuff, and invite you to help us out. You can find the best of what we've gathered over the years on the Next Vista Resources pages, but if there is something free and powerful you love that you don't find there, let us know about it using our resources submission form.

---------------------------------------------
worth watching
---------------------------------------------

An effort called "We Love the Constitution" was launched in the last year bringing together short videos by a variety of Americans talking about the document that has shaped the United States. While there are many prominent people who have made videos speaking to this theme, I was impressed by the one linked below from documentarian Ken Burns. There is also a section called the "Interactive Constitution," allowing one to look at the individual amendments and differing perspectives on their meanings.
http://welovetheconstitution.org/video/ken-burns/

This not-quite-90-second film is called "Eyes" by Lucas Zanotto, and is a wonderful, artsy, maker-ish look (pun intended) at what our eyes tell us about the world around us.
https://vimeo.com/236584808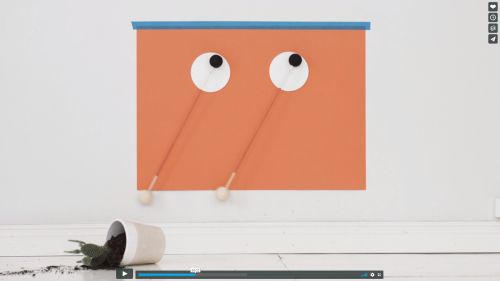 Nat & Lo (Googlers responsible for some pretty cool posts) put out a video a couple of years ago on what machine learning is called, "How Does Your Phone Know This Is A Dog?" I watched it for the first time just recently, and was impressed by the stories of complexity in how computers work to handle recognition of images. Could be a good prompt for your students!
https://www.youtube.com/watch?v=bHvf7Tagt18

Here's a short BBC piece on dealing with trash, using ideas from different parts of the world.
https://goo.gl/jJyy8A

Getty Year in Focus 2016 is a compilation of images from the year covering heartbreak, triumph, and much more. The images pass before the viewer's eyes quickly, and it's a challenge to identify and even make sense of what one sees, which is why it might be a good prompt for older students. Not everything produced by the Getty folks might be appropriate for younger students, but it's an amazing resource for seeing the world around us.
https://www.youtube.com/watch?v=9GhgYqwKRDc

My Rotary club featured a program in May of 2015 about a playground in San Jose designed for those with special needs. If you've ever been to a playground and watched some kids sit to the side because they're in a wheelchair, or have a disability that isn't accommodated in the play space, you know what a heartbreaking scene that is. This short video by folks in Thousand Oaks, California, tells the same kind of story. Watch and discuss with your students what it means to welcome others to a playground.
https://www.youtube.com/watch?v=zRgJ1w5EX04

My friend Dennis Grice (@dgrice) in Shanghai is a master of using various Apple tools to create cool effects in videos. In this tutorial, he shows a hack for using Preview and Keynote for cool motion with parts of an image. Great stuff!
https://www.youtube.com/watch?v=IT2fnOrKzhs

Several years back, a pair of videos from the company Corning International called "A Day Made of Glass" took a look at what the near future might hold in terms of technologies using glass. In this 2016 video, the company puts a similar message forward in a different way. This time, the video is more of a long commercial, but it still offers intriguing glimpses of what it sees as our future. A good discussion prompt, this.
https://www.youtube.com/watch?v=bbX9KOpDJME

---------------------------------------------
worth reading
---------------------------------------------

A new video game allows a player to design and a run a school. While the early version of the game (Academia School Simulator) seems promising (though not free), this article about it in Game News Online is one that could prompt plenty of discussions about what an ideal school needs and what motivates those who are part of it.
https://goo.gl/9eyLd3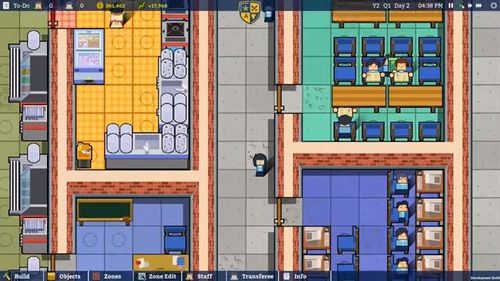 In the midst of all sorts of horrific news early this month, here's a nice post from a teacher in Canada reminding herself of all the good she sees in her school community. I'm guessing this mirrors the experiences of most of those who read this newsletter. Thanks to Karl Lindgren-Streicher (@LS_Karl) for sharing this.
https://hopefullearning.com/2017/10/07/thankful-this-is-a-good-world/

You'll find a poem and commentary at the link below. The focus is Yusef Komunyakaa's poem, "Facing It," with commentary by Robin Ekiss. It is from The Poetry Foundation's site, which contains many hordes of poems as part of its efforts to emphasize the role of poetry in culture. You can also find apps for iOS and Android with content that "turns your Android device into a mobile poetry library." A cool thing, that clearly is.
https://goo.gl/MjqYdy

I fly a lot, and so this article, titled, "Air Travel Is Better Than Ever, So Why Do We Feel It Sucks?" caught my eye. It's an interesting look at the psychology of complaints, and may give insights on why so many students describe school as "boring."
https://goo.gl/Mw59B5

---------------------------------------------
worth trying
---------------------------------------------

If your students are using Chromebooks or more traditional laptops, you may be looking for a free tool that allows creating a quick video from your webcam. Webcamera.io does this, and then allows you to download what you've created or save it to Dropbox or Google Drive. Thanks to Nicole Dalesio (@magrelacanela) for telling me about this one.
https://webcamera.io/

You've likely heard the term "gamification" at some point, but may not be sure what is really involved. AP US History teacher Edward Steinhauser (@MrSteinhauser) introduces how he has developed his curriculum in this post, which has some entertaining videos used to introduce the class, give an example of how one might earn "Award XP" (extra credit), and more.
https://goo.gl/zNUpgo

Here's a competition challenging students to take a current technology and imagine, via brainstorming and science/tech research what it would look like in twenty years. Called ExploraVision, the competition is open to public school, private school, or homeschooled K-12 students in the United States and Canada. The link below will take you to the contest's main page; click the "about" link in the upper right for more details. You can also click here for a detailed brochure.
https://www.exploravision.org/

TEALS (Technology Education and Literacy in Schools) is a program I learned about from programming teacher Doug Winnie of Serra High School in San Mateo, California. Supported by Microsoft, TEALS is designed to help "high schools build and grow sustainable computer science programs through partnerships between classroom teachers and tech industry volunteers." It appears open only to schools in the U.S., but may be a good model for developing something similar in other countries.
https://www.tealsk12.org/

Another resource for computer science education is the Applied Digital Skills curriculum from Google. It's self-paced with videos, and has a curriculum section for interested teachers.
https://www.cs-first.com/en/educators

Up for reading, and perhaps writing, some Pi Poems? Eric Curts (@ericcurts) put together a sheets template to help students write poems "composed of words where the length of each word is equal to each digit of pi in order." Find some fun examples at this post from Eric's Control Alt Achieve blog:
http://www.controlaltachieve.com/2017/09/pi-poems.html

Interested in a free program for learning Chinese, Swedish, Urdu, and more than three dozen more? Try out BBC Languages, which includes essential phrases in those languages, and notably more in most of them. In the French section, for example, there's a section on French for rugby. That's a pretty cool option!
http://www.bbc.co.uk/languages/

The link below actually takes you to a YouTube video by Paul Beckermann, but it's one that describes how to use Google Slides as the launch for having young students move to centers. It's a clever way of getting instructions in front of the kiddos, and contains a link to the Slides template he shows in the video. Nice job, Paul!
https://www.youtube.com/watch?v=QVST3XVJ5kc

Here's a good site I learned about at the EdTechTeam Melbourne Summit for taking a YouTube video (more specifically, its URL), and displaying it without the comments and "related" videos to the right. It's called viewpure, and you can enter the YouTube address of a video you like (or search for it from the viewpure page), and it will give you a new page with almost nothing more than the video. It even removed the initial ad from the one I tried, happily. That's the entire screen for the video I chose, below.
http://viewpure.com/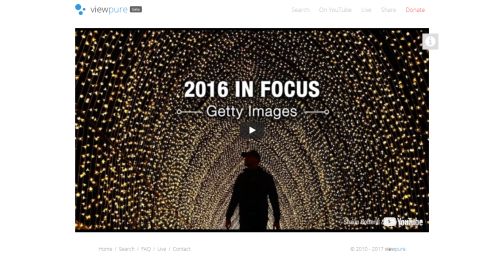 Fans of Breakout EDU should know there is a page on the company's site that allows one to find all sorts of free games for your Breakout EDU kit. There are featured games, game sets, and games for those getting going with the system. The day I looked, one of the "great starter games" was Dr. Johnson's Lab: Zombie Apocalypse. How fun is that? This was another gem I learned about during the Demo Slam at the EdTechTeam Melbourne Summit.
https://games.breakoutedu.com/

CollegeWeekLive is a site allowing students who sign up to explore possibilities for colleges, including live chats with admissions reps from different schools. It's a free resources to students with different chat times for U.S. and international students. There are even opportunities to apply for scholarships.
https://www.collegeweeklive.com/

To "create compelling presentations that will captivate your audience and keep them engaged" is something every teacher would like, but may not know where to turn to learn. The quote above is from KQED's self-paced course for creating presentations, and you can sign up for an account and do the course now via this link:
http://unbouncepages.com/kqedteach-designing-presentations/

---------------------------------------------
recent newsletters
---------------------------------------------

Missed a recent issue? Here you go:
Was this shared with you, and now you want to sign up, too? We're certainly happy to have you do so!
http://www.nextvista.org/newsletter-sign-up/
---------------------------------------------
last bit
---------------------------------------------

Last month I flew to Australia to take part in a conference in Melbourne, and while spending time with friends Brett and Angela in Sydney on the way, I saw this offering.

May it bring some extra sweetness to your day!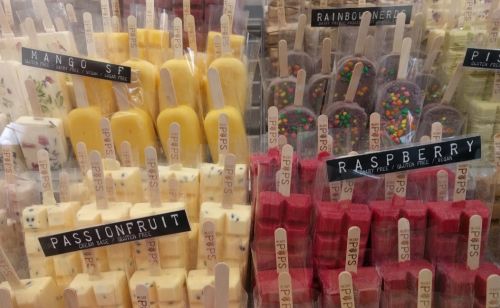 Sydney Sweetness
by Rushton Hurley
(CC by 4.0)

See you next month!

---
---
Next Vista for Learning
PO Box 149
Santa Clara, California 95052
US


Read the VerticalResponse marketing policy.