December 2017

There are lots of things to celebrate in December. For most teachers around the world, a year-end break counts high among the blessings for time to recharge, spend time with friends and family, handle things backburnered at home, and get creative about possibilities for the next year.

We're celebrating the stuff we love to celebrate: creative learning videos, cool ideas, and mountains of free inspirational items. We welcome your comments, questions, suggestions and year-end best wishes, as well. Feel free to send them our way.

So, as we enter the 2nd 6th of this century, here are some gift-itos for you!

---------------------------------------------
the contest extension
---------------------------------------------

We love the cool videos that come in for our 90-second video contests. Challenging students and teachers to creatively explain something one might encounter in school has yielded almost two thousand videos, with topics from Multiplying Integers to Kindergarten Solar System to How to Be Sneaky.
We know that teachers enjoy the feedback we give to the students who enter. It gives the students the chance to make their videos better before they get judged or to correct a problem that makes the video ineligible. And on the thought that December isn't the best time for kids to do revision, we are giving everyone a new deadline for the current contest.

The final deadline for Creative Fire is the end of the day (U.S. Pacific time) on Friday, January 19th.

We hope you'll ask students to take things they have learned this semester and create a video that will help others learn any given topic. The submission is in two parts: filling out the entry form and sending us (via videos@nextvista.org) a link to the video uploaded to YouTube using the "unlisted" setting. This simplifies our being able to review the piece for weaknesses or issues that would keep them from being judged in the contest (not following rules related to sources and citations, for example).

Please take part! If you have any questions, you are always welcome to email us at the same address (
videos@nextvista.org
) and let us know. We're happy to help.

---------------------------------------------
the giving lesson
---------------------------------------------

How do you help students take an interest in helping others? I posted a piece in late November in my blog that describes in some detail an approach to getting them to research local organizations and choose the ones that speak to their interests.

If you are planning to have students enter our Service via Video 2018 contest, this is a good activity for helping them know a group they can get to know and feature in a video.

As you think about projects for the coming semester, please consider Service via Video. We'd love to help you help them develop a heart for helping others!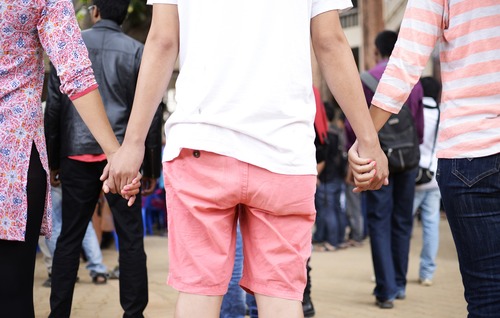 ---------------------------------------------
the fabulous freebies
---------------------------------------------

As always, there are hordes of great items to hear, watch, read, or try in the second half of this newsletter. We'll get you started with several highlights, though, just to whet the appetite!

The South China Morning Post has been the leading English-language newspaper of Hong Kong for decades. They recently put out a digital media history of the city that is beautiful, immersive, and replete with opportunities for discussion. Give it a look at:
https://goo.gl/jPbuRg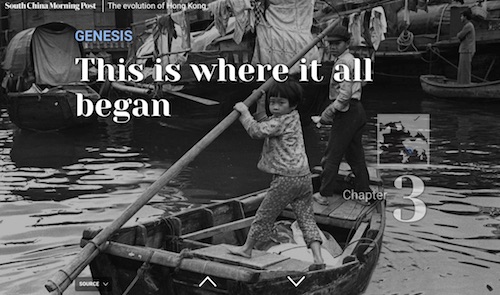 This week is Computer Science Education Week, and also a time when 200,000 educators around the world will take part in Hour of Code activities. The idea is to help children learn that anyone can learn the basics of programming, demystifying the idea of "code." Give the link below a look and give a little coding a try yourself. You'll find ideas and activities all over the site!
https://hourofcode.com/us

The Angels of the Appalachian Trail is an NPR audio piece about the good that people do for strangers. There are all sorts of terms specific to the trail community, such as "trail magic" and "trail angels." Learn more about kindness on the trail by listening to or reading the piece linked below.
https://goo.gl/S2Ncc3

---------------------------------------------
the cool quote
---------------------------------------------

There are only two ways to live your life: as though nothing is a miracle, or as though everything is a miracle.
- Albert Einstein

---------------------------------------------
the good gigs
---------------------------------------------

January brings FETC, one of the biggest edtech shindigs of the year. Held in Orlando, Florida, from January 23rd-26th, there are hundreds and hundreds of sessions and workshops to choose from. As I'll be doing six sessions at the coming gathering, they've given me a discount code to share with you (thanks, FETC!). Find the details here.

---------------------------------------------
the first finish
---------------------------------------------

The year coming to an end may have been an amazing one for you in terms of your teaching. If you find ways to improve, though, 2018 can be even better. For your New Year's Resolution, make 2018 and every year the best of your career.

May you inspire and be inspired, each and every day.
Rushton

Rushton Hurley @rushtonh
Next Vista for Learning @nextvista

---------------------------------------------
more freebies
---------------------------------------------

We love sharing cool free stuff, and invite you to help us out. You can find the best of what we've gathered over the years on the Next Vista Resources pages, but if there is something free and powerful you love that you don't find there, let us know about it using our resources submission form.

---------------------------------------------
worth the listen
---------------------------------------------

Frank Stephens caught the attention of many around the world when he appeared before a congressional subcommittee to talk about funding of research for Down's Syndrome. He has the condition, and in this BBC interview, explains why research might be linked to possible cures for cancer. This is a wonderful chance for your students to hear someone speak passionately about a condition they may not have on their radar.
http://www.bbc.co.uk/programmes/p05m210n

StoryCorps is an organization started "to preserve and share humanity's stories in order to build connections between people and create a more just and compassionate world." They have hundreds of stories available at their site (click on "Stories" in the upper left, and this one about a designer who befriended a homeless guy in Los Angeles touched my heart.
https://goo.gl/kCECxi

Really powerful stories are often those that feature an unexpected twist. This is especially true when that twist paints a picture of people in one way, but the image itself varies from typical perspectives. This perspective piece from KQED came after the fires in Napa, and may be a powerful prompt for those wanting students to see things from new angles.
https://ww2.kqed.org/perspectives/2017/11/01/konocti-camp/

Imagine that you live in a society where arranged marriage is common, and you're feeling pressure to get married, but you don't want to. What might you do to avoid the matchmakers? If you have enough ideas, you might consider creating a board game out of them, and that's just what Nashra Balagamwala did, and her Kickstarter campaign to launch it did far better than she'd hoped! This link takes you to the audio story and the written piece.
https://goo.gl/HL6t3a

---------------------------------------------
worth the watch
---------------------------------------------

At first glance, this video from Hanson Robotics seems like a simple sci-fi piece about AI (artificial intelligence) and robots getting eerily close to appearing human. Then, you find out that Saudi Arabia granted citizenship to Sophia (the robot) in late October of this year (here's an article from TechCrunch that explores the issue of a robot with Saudi Arabian citizenship, with a perhaps partisan tone). If you need an attention-catching prompt for questions of technology development, rights of non-humans, objectification, and/or innovative publicity moves, then this is a good choice. Thanks go to Michelle Baldwin (@michellek107) and Hamad Alhadyan (@Hamadx) for the share.
https://www.youtube.com/watch?v=LguXfHKsa0c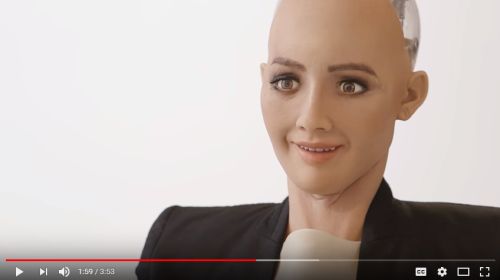 I have described Google Arts & Culture as one of the coolest things on the internet, and this promo video for its English heritage exhibit underscores that sentiment beautifully.
https://www.youtube.com/watch?v=HxiQyqsMszA

This Vimeo piece is one to make students go "Whoa!" and is called Envisioning Chemistry: Chemical Garden II. The entity responsible for posting it is Beauty of Science, which gives you a sense of how this one plays out. Cool stuff!
https://vimeo.com/channels/staffpicks/236211411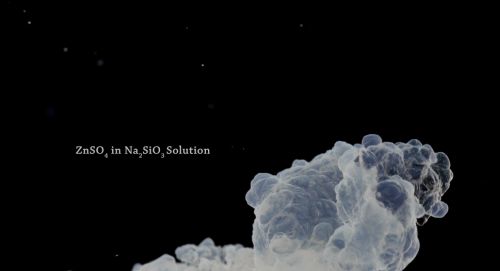 How can you not watch something that has this as the start to the description? "Traditional time-lapses are constrained by the idea that there is a single universal clock. In the spirit of Einstein's relativity theory, layer-lapses assign distinct clocks to any number of objects or regions in a scene. Each of these clocks may start at any point in time, and tick at any rate. The result is a visual time dilation effect known as layer-lapse." #whoa Thanks for this share goes to Randy Damewood (@randydamewood).
https://vimeo.com/242564489

What if a state implemented an approach to dealing with chronic homelessness that over ten years managed to reduce the incidence by 91%? What if that approach seems to run against how you, and, you'd guess, everyone else, see the world? Lloyd Pendleton spoke at TEDMED 2016 about the harm reduction and housing first models, and it speaks to the power of using facts and objective data to make decisions. A powerful message about how we think and what we can do.
https://goo.gl/ShpSrx

If you need a primer on online privacy, KQED's Above the Noise show has a nice one that runs just under seven and a half minutes. With the help of two people from the Electronic Frontier Foundation, they describe a framework called threat modeling for thinking about what to keep private, covering passwords, online tracking, encryption, and opt-outs with school policies.
https://goo.gl/SpdXdv

There are many differences between general and local anaesthesia, and some of those differences (cost, the presence of someone qualified to administer, etc.) may mean that in a rural setting, options can be few. How about virtual reality using a cell phone and a viewer? This Great Big Story video looks at this approach in Mexico. Very cool stuff.
https://www.youtube.com/watch?v=V4wDEXF1_ec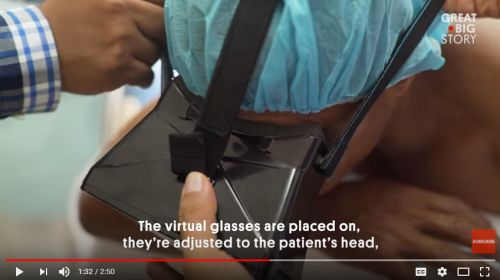 This video from ISTE is called "The New Digital Citizenship" and is a nice piece for discussing what the overarching goals for our work with technology should be.
https://www.youtube.com/watch?v=NOYu35BbMNU

---------------------------------------------
worth the read
---------------------------------------------

Classroom management is a challenge that changes based on the age of your students, the comfort of the seats, the quantity of food in the last meal a student ate, an endless set of interpersonal quirks, and perhaps the phase of the moon. Good advice for those looking to up their game in this department is out there, though, and this post by Ben Johnson (@lernbetr) in Edutopia from earlier this year is a strong one.
https://goo.gl/rYvarL

Here's one that may rock the world of several of your students and their families: Six Myths About Choosing a College Major. The article from the New York Times points to all sorts of data to support contentions related to salary, timing of choice of majors, and even the idea that liberal arts majors are unemployable. This is one to share with anyone at your school involved in college counselling.
https://goo.gl/jLM6rB

"Does Your School Start Too Early in the Morning?" That's the title of this KQED piece on sleep deprivation and its effects on students and learning. There is plenty of discussion in the piece on an effort in the California legislature to mandate later start times, as well. What time do you think school should start?
https://goo.gl/GzR1p1

There is a reading comprehension technique called "Text Reduction Strategy" that involves blacking out all but the most important text in an article in order to improve one's ability to summarize and identify main ideas. Eric Curts (@ericcurts) shows in this post how to use that strategy with Google Docs, and in doing so, one can become much more familiar with tools like Paint Format. This is a great piece for thinking about reading and raising one's game with Docs.
http://www.controlaltachieve.com/2016/11/docs-blackout.html

Can switching from pencils to pens help foster a growth mindset? Courtney Sears argues that it can, and explains why in this Edutopia post.
https://goo.gl/ps1Lrc

Schools or districts having difficulty finding substitute teachers, particularly during those times of year (major academic and sporting competitions, etc.) when every school seems to need subs, might consider what the Grand Island School District in Nebraska is doing: pay an extra stipend to those who substitute a minimum number of days each month. Learn about the details from this article in The Grand Island Independent:
https://goo.gl/azpzB7

---------------------------------------------
worth the try
---------------------------------------------

As anyone paying attention will have noticed, Americans have had a rather challenging relationship with the term "facts" over the last few years. This has much to do with how people on any end of the political spectrum seek to share messages, of course. Now there is a free, open source game teens can play in a browser to try and figure out what is credible and what tricks are used merely to give that impression. It's called Factitious, and you can find it at the link below.
http://factitious.augamestudio.com/#/

Storyboards are an important tool for helping students understand that good digital media is primarily a function of good planning. If you are interested in using either PowerPoint or Google Slides as your point of departure for storyboards, Richard Byrne's (@rmbyrne) post on the topic (linked below) includes a video for each of the above, along with a third on the Storyboard That tool, which Richard shows can be a good option for creating comics, as well.
https://goo.gl/jF9sL9

Those wanting a video in a Google Doc are out of luck, right? Well, while you can't (currently) embed a video in a doc, there are some workarounds that get you pretty close. Eric Curts (@ericcurts) put out a blog post in early November showing four ways, including a link, an add-on, a hack using Drawings, and conversion to animated GIFs. Those intrigued can look at his extensive instructions for each at the blog post linked below.
http://www.controlaltachieve.com/2017/11/docs-videos.html

Another cool Curts hack for docs is one that allows you to create a link that will allow those with the link to open it as a new copy for themselves (force copy) with (and here's the crazy cool part) comments included. This may be a bit too far into the weeds for those who aren't into the technical bits of Google Drive stuff, but it's worth a read simply for the ideas for using comments as a pedagogical tool. Another great one, Eric!
http://www.controlaltachieve.com/2017/11/force-copy-comments.html

If you are looking for collections of interesting models for 3D printing, give the Smithsonian's X3D site a look. You'll find a set of models of presidential statues and busts along with many more items you can explore via 3D manipulation. Controls on the left allow one to learn more about the item, to share what they find, to go full screen, and more. I enjoyed moving around the model of the wooly mammoth.
https://3d.si.edu/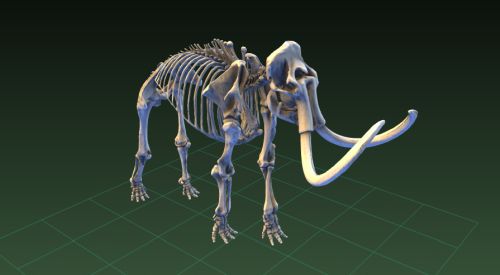 The British Museum also has a collection at Sketchfab, and there are especially strong images of items from their Asian collections. Thanks to Richard Byrne of Practical Ed Tech for sharing this and the item above.
https://sketchfab.com/britishmuseum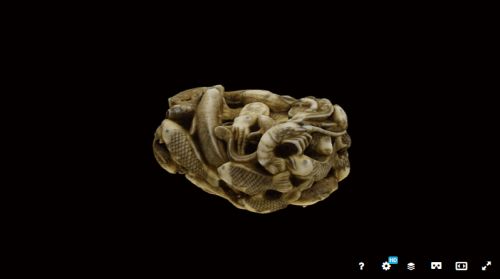 If your students use Google Docs to hand in their writing, you may have experimented with several ways to simplify making comments. Eric Curts (
@ericcurts
) explains an approach that allows you to use a set of comments saved in Google Keep to grab as you go, never having to leave the page with the doc. Nice work, Eric!
http://www.controlaltachieve.com/2017/03/keep-grading-comments.html

Those looking to get students to examine a variety of perspectives using a role-playing game might consider @Stake. The game started three years ago in Bhutan in south Asia as a tool for examining youth unemployment, and became a popular tool for workshops and conferences. One might play a business owner, a recent immigrant, or a staff member in a mayor's office, and all work together to brainstorm creative ways of dealing with a variety of community needs.
https://atstakegame.org/

Also in the game-space is Chris Tenbarge's (@chris_tenbarge) Spark Set Go! - card decks for prompting inquiry learning. Chris describes it as a "method to gamify Inquiry Based Learning with opportunities for learners to learn what they want, when they want it." The link below, though, takes you directly to the half-dozen decks for professional development, which he has tried out in his district, with good feedback. For each, you can click on the doc (a one-page summary), or the full deck (a set of slides) that can be printed and used for a PD activity. Thanks, Chris!
http://sparksetgo.org/for-pd/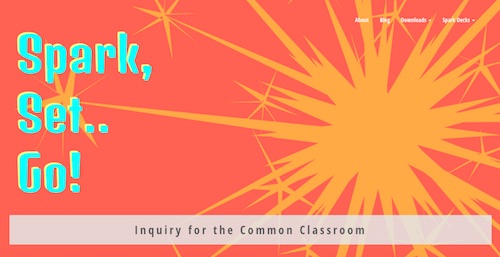 Here's a nice tool for creating a crossword. You enter the term and then a definition (or a translation, for language learning possibilities) in each line of the first box you see, and it will create a crossword you can share as a web page, via social media, or in PDF or Word format.
https://crosswordlabs.com/

For the musically inclined, exploring Incredibox might be worth your time. This Flash-required site allows you to mix a variety of loops by adding them to the hipster-looking guy on the screen. Try them out, then record and download what you create - all possible without an account, though you'll have to enter an email address to do the download. Thanks to sketchnote guru Sylvia Duckworth (@sylviaduckworth) for sharing this at EdTechTeam events!
http://www.incredibox.com/

---------------------------------------------
Kimberley's free iOS app
---------------------------------------------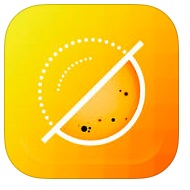 Learning about the sun? Take a look at DIY Sun Science designed by UC Berkeley's Lawrence Hall of Science. This free app funded by NASA offers hands-on learning activities to help students learn about the sun. Choose from "any day" or "sunny day" activities and the age level (ages 7 and up, ages 10 and up and ages 13 and up), preparation time, activity time, and cleanup time. Gather the materials needed and follow the step-by-step instructions, learning the science behind the activity. Explore how to cook with a solar oven, make a prism, or create a solar flare flipbook. Check out the images and videos gallery, or go to the observatory section and watch live images of the sun from a NASA satellite. Compare and contrast the images and discuss your observations.

Don't forget to take a look at the DIY Lake Science, DIY Human body, and DIY Nano apps for more hands-on learning and exploration.
https://goo.gl/s3xzeD

---------------------------------------------
recent newsletters
---------------------------------------------

Missed a recent issue? Here you go:
Was this shared with you, and now you want to sign up, too? We're certainly happy to have you do so!
http://www.nextvista.org/newsletter-sign-up/

---------------------------------------------
last bit
---------------------------------------------

The first weekend in December each year brings the Santa Clara Historic Homes Tour, which offers up the chance to see cool homes and even hear the stories of the families that live/lived there. My wife and I got to the first home we visited this year, and were treated to some Scott Joplin by this trio of awesome folks.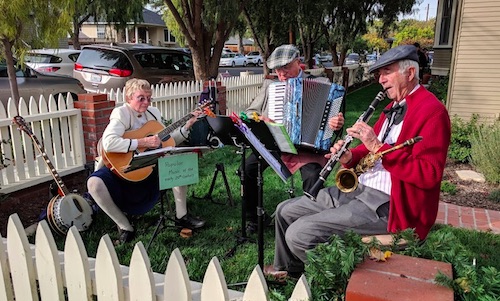 The Band
by Rushton Hurley
CC by 4.0

See you in 2018!

---
---
Next Vista for Learning
PO Box 149
Santa Clara, California 95052
US


Read the VerticalResponse marketing policy.