Bobcat Bucket List
Take in a Show
With costumes and scenes made in-house, the Lees-McRae Performing Arts Department is known for putting on spectacular shows. Past performances have included Legally Blonde, Pride and Prejudice, Urinetown and many others.

View the Bobcat Bucket List >>

College News to Note

Lees-McRae Featured in The New York Times

On November 1, The New York Times released an article about the use of video essays in the admissions process. Alongside examples from Tufts University and George Mason University, Lees-McRae Freshman Melissa Hooper's video was featured as an example of a great video. Melissa was the winner of Lees-McRae's inaugural Video Essay Scholarship Contest held this past year. Congratulations, Melissa!

Click here to read the article >>
Mark Your Calendars!

Upcoming Alumni & Family Association Events
Jefferson Hotel (Lemaire Restaurant)
Richmond, Virginia
Thursday, December 5 from 5-7 p.m.

Alumni, families and friends are invited to a reception in Richmond, Virginia at the Jefferson Hotel, Lemaire Restaurant, located at 101 West Franklin Street, Richmond, VA 23220.

For more information or to RSVP, please contact Jillian Rosato at 828.898.2534 or rosatoj@lmc.edu. Please RSVP by Monday, November 25, 2013.
---
Bristol in Lights Bus Tour
Sunday, December 8
Board charter bus at 4 p.m. in Williams Gymnasium Parking Lot

Join us for the ride on the new Lees-McRae charter bus and experience Speedway in Lights in Bristol, TN! The bus will begin loading at 4 p.m. in the William's Gymnasium parking lot. We will leave promptly at 4:30 p.m. for the speedway. Feel free to bring drinks and goodies to enjoy on the trip! Please RSVP to Jillian Rosato at 828.898.2534 or rosatoj@lmc.edu by Monday, December 2.

News from Academic Affairs

Ghost Story Contest

1st Place - Jamison Carrigan
2nd Place - Hayden Moses
3rd Place - Lockwood Ray
Faculty - Gene Spears

Lees-McRae College students showed their macabre side this Halloween as they created spine tingling horror tales to submit to the English Department's Ghost Story contest. Over 20 creative writers from various fields of study conjured up a variety of chilling masterpieces of no more than 500 words. Dr. Joslin, Ms. Weaver, Ms. Olson and Ms. Shaffner spent a frightening few days reading the stories to choose the top three based on originality, fright factor, creativity and style.

"Choosing among these excellent tales was difficult, as each one has its unique twist, but we certainly enjoyed the process and applaud all our contestants," said Dr. Joslin. "We hope everyone on campus will take time to read some of the stories."

Click here to read the Ghost Story Contest Submissions >>
---
Lees-McRae appoints Dr. Laura Fero as Director of Nursing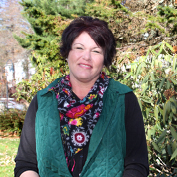 On Monday, November 4, Lees-McRae College appointed Dr. Laura Fero as Director of Nursing. Dr. Fero, who most recently was the national curriculum and instruction specialist for Chamberlain College of Nursing, will begin full-time duties on November 14.

"I'm very excited to be part of the Lees-McRae community," said Dr. Fero. "The opportunity to establish and grow a competitive, high-quality school of nursing in the High Country is an honor. I believe our students will experience a holistic, technology-driven, evidence-based curriculum that will facilitate their successful transition into the nursing profession. I am looking forward to our future."

Read more >>

May School Construction Webcam: You won't miss a second of the progress with the Shelco Construction Webcam!
---
Construction for the new Lauritsen Technical Theatre and Design Studio has begun!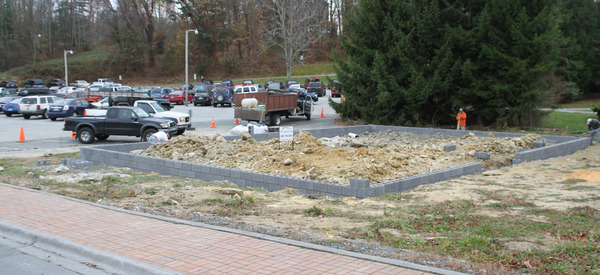 News from Athletics

Coach Darry Thornton featured in Lacrosse Magazine

Check out this great article in Lacrosse Magazine about Coach Thornton's transformation of the men's lacrosse team.

When a coach takes over a team that has lost 43 of its last 44 games dating back to 2010, what is his first move? Do you start from scratch – just burn the whole thing down and go from there? Or do you take what you've got and do your best?

Click here to read the full article >>
---
Lees-McRae Athletics to participate in No Shave November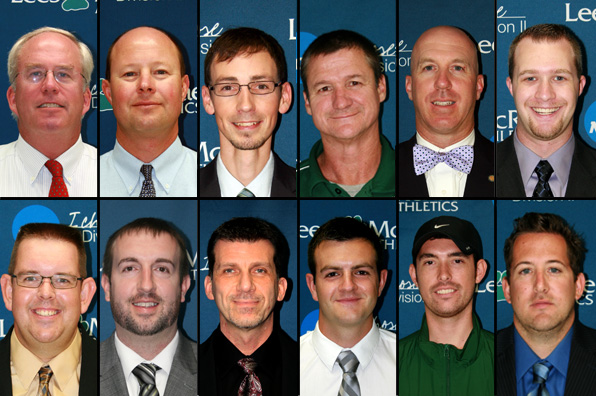 Lees-McRae College's Athletic Department is joining the popular craze that is "No Shave November". Today marks the first day to begin the contest and coaches along with administrators in the Bobcat athletic department are ready to take on the challenge.

"This is another way for us to continue to grow as a team in our athletic department and support a cause many of us may face or know someone that is currently dealing with," said Vice-President of Athletics and Club Sports Craig McPhail. "We are constantly challenging our staff to make a difference with our young people and this is our chance to be at the forefront, in hopes others will follow."

Read more >>
---
Werner tops podium, Bobcats third
at Mountain Bike Nationals



Kerry Werner (Birdsboro, Pa.) captured the individual omnium for the second time in his career as the Lees-McRae College cycling team placed a total of four riders on the individual omnium podiums en route to a third-place finish at the USA Cycling Collegiate Mountain Bike National Championships at the Beech Mountain Ski Resort on Sunday.

Sunday's competition came down to a battle between the top three teams in the nation, with Fort Lewis College holding off a final-day charge by Marian University to claim the team omnium title with a three-day total of 732 points. Marian's Sunday surge proved just enough to jump into second in the omnium standings, narrowly edging Lees-McRae for second with 658 points, only 12 more than the Bobcats' total of 646.

Read more >>
---
Lees-McRae will kick off its cyclo-cross schedule on November 23 and 24 when the Bobcats travel to Bristol, Tenn. for Virginia Intermont College's Cobra Cross event.
Emergency Alerts
from Lees-McRae
You can now receive weather closings and emergency communications via text and voicemail!
Sign up today at lmc.edu/eas
---
Dates to Remember
Nov. 11: Drug and Alchohol Prevention Panel

Nov. 11 - 15: Advising and Registration: Sophomores

Nov. 11: Open Rock Climbing Wall
Nov. 13: Balfour on campus for graduation announcements and class ring orders

Nov. 18: Campus Campfire

Nov. 18 - 22: Advising and Registration: Freshmen

Nov. 21 - 24: Performing Arts Presents The Ash Girl

Nov.22: Creative Voyages Student Art Show Opening Reception
Nov. 23: Admissions Open House

Nov. 25: Alumni, Family and Friends Reception in Richmond, VA (RSVP)

Nov. 27 - 29: Thanksgiving Break; No Classes
Click here for a full listing of calendar events.
---



Don't forget to "Like"
the Lees-McRae Family
Association page on Facebook.