Bobcat Bucket List
Fall in Love with Lees-McRae's History
With Lees-McRae founder, the Rev. Edgar Tufts, sitting quietly on a bench in Swank Park holding his trusty bible, memorialized in a statue overlooking North Carolina Building, it's easy to fall in love with the history of the College. Take a moment to learn about Edgar Tufts and his vision, about the historic stone buildings spread across campus, and about the legacy of Lees-McRae.

View the Bobcat Bucket List >>
Events You Don't Want to Miss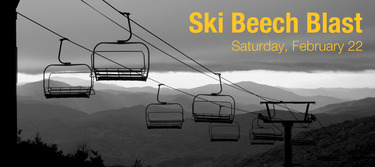 $30 All-day Lift Ticket (9 a.m. - 10 p.m.)
$18 Ski Rentals | $25 Snowboard Rentals
10% off at The Pinnacle Inn Resort

To reserve your spot, contact Jillian Rosato at 828.898.2534 or rosatoj@lmc.edu.

Send Your Student a Sweet Treat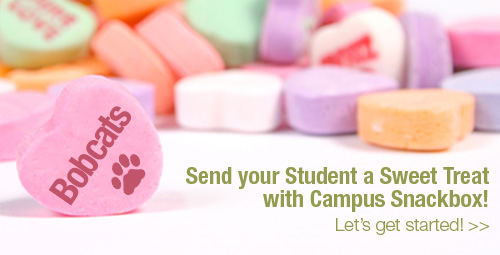 Are you searching for the perfect Valentine's Day present for your favorite Bobcat?

Lees-McRae has partnered with Campus Snackbox so your son or daughter can enjoy a custom package filled with delicious treats, delivered to their campus mailbox. Campus Snackbox even offers a discount for a two or three basket commitment.

Every sale counts! For every purchase, Campus Snackbox will donate a portion of the proceeds to benefit Lees-McRae students.

With questions, please contact support@campussnackbox.com.
College News to Note

Lees-McRae ranked no. 6 for affordable online degree programs

In December 2013, AffordableCollegesOnline.org analyzed online degree programs from more than 2,000 accredited colleges and universities across the nation. Lees-McRae ranked no. 6 out of 30 for affordability in North Carolina with a list including top institutions such as Duke University, East Carolina University, Campbell University and many others.

Click here to read the full article >>

News from Academic Affairs

Wildlife Biology Students Take New Zealand!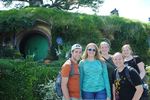 On December 9, The College Database released its list of top colleges in the state for teacher education. Titled "Top Colleges in North Carolina: Shaping the Next Generation," the list highlighted post-secondary institutions in the state that produced the most education graduates during the 2012 school year. Lees-McRae was ranked no. 26 out of 42 schools that made the list.

Click here to read about their adventures >>
---
Enactus Team travels to S&D Coffee in Concord, N.C.

On Monday, January 13, six members of the Lees-McRae Enactus Team, along with Enactus advisor Amy Taylor and faculty member Joe Walsh, traveled to S & D Coffee in Concord, North Carolina. The day included a tour of the facilities as well as a presentation on the production and development of its products.

The students and faculty were given an incredible opportunity to discuss packaging, production, supply chain and sustainability, among other topics, with key leaders. They were also able to observe the entire grading process, which was an enlightening part of the experience for the students. There was even time to taste several coffee blends and teas, which, of course, best explains the product.

Click here to read the full article >>

News from Student Development

Adaptive Learn to Ski Event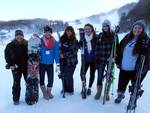 Outdoor Programs coordinated a service learning opportunity for Lees-McRae students to participate as volunteers for the Adaptive Learn to Ski Event at the Beech Mountain Ski Resort January 20-24. This was the 7th year that Lees-McRae students have been involved with the program. The week-long clinic is now run as a cooperative effort among programs interested in sports and adventure opportunities for individuals with disabilities, with Beech Mountain Ski Resort continuing to be the host. The sponsors of this event donate to bring together the instructors, equipment and resources necessary to teach skiing/snowboarding to individuals with disabilities in the southeast region.

Click here to view the facebook album >>

News from Athletics

140 Student-Athletes Named to 2013 Conference Carolina Fall Presidential Honor Roll

The Lees-McRae athletic department is proud to announce that 140 student-athletes have been named to the 2013 Fall Presidential Honor Roll. The Presidential Honor Roll recognizes student-athletes who have earned a 3.20 grade-point average (up from 3.00 in previous years) on a 4.00 scale for the semester and includes freshman and transfer student athletes that have participated in either a conference or non-conference sponsored sport.

Click here to read the full article >>
Dates to Remember
Feb. 8: 4th Annual High Country Tele-Fest (Outdoor Programs)

Feb. 18: Lees-McLympics

Feb. 19: Tutoring Open House
(2-6 p.m.)

Feb. 20: 2014-15 Housing Information Session (4 p.m. & 7 p.m. in Evans Auditorium)

Feb. 22: Ski Beech Blast

Feb. 27 - Mar. 2: Mystery of Edwin Drood (Performing Arts)
Feb. 28: Last day to withdraw from a class

Mar. 10-14: Spring Break
Click here for a full listing of calendar events >>
---