Holiday Pet Photo Shoot

On Tuesday, November 27th Lees-McRae hosted it's first holiday pet photo shoot. Over thirty students, faculty, and staff participated, wearing festive clothing (including the pets), using holiday themed props, and wearing all smiles! A range of animals were represented, including dogs, cats, snakes, and even a bearded dragon. Participants were provided with hot chocolate, hot cider, brownies, cookies, pet treats, and a variety of pet supplies donated by Purina.

Check out the pet photos on the Lees-McRae facebook page!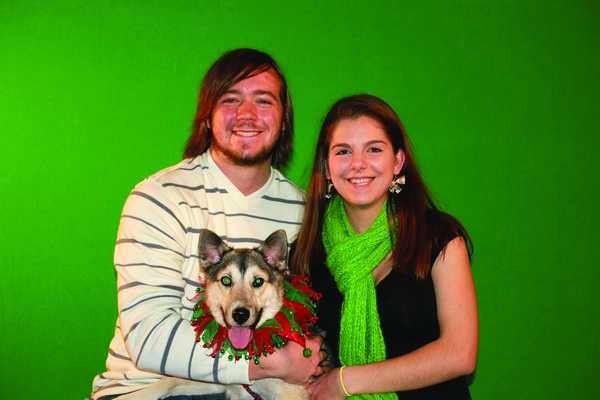 Mentoring Program
The Office of Student Development is creating a campus mentoring program to help Lees-McRae College students feel supported by college personnel, comfortable and safe in a welcoming learning environment, and challenged and rewarded by successfully navigating the college process. The program will support the acquisition of knowledge and the journey to becoming life-long learners.

Research has proven that students who are connected to and feel comfortable at an institution of higher learning are more likely to graduate from that institution. Contrarily, students who must rely on their own support networks are more likely to transfer or drop-out. The Lees-McRae College Mentoring Program is built on the philosophy that the personal connection between a mentor and mentee will support student self-advocacy leading a determined student to graduate from Lees-McRae College. The positive connections that students make at the college foster the creation of a safe and comfortable learning environment where academic exploration and experimentation are encouraged.
Dining Services
Starting in August, the new "All Access Meal Plan" will give students unlimited access to MacDonald Dining Hall. It will allow students to come and go as much as they like. This includes multiple visits throughout the day for meals, snacks or even just to sit with friends. The plan includes unlimited meals plus a $125 declining balance for $2,250 a semester.

Academic Web Pages
The LMC website has newly revised academic web pages and they are now up and running. The academics tab provides easy access to detailed information regarding each academic division, all academic resources, career services, the college catalog, and the academic calendar.
Find the new academic web pages here.
Faculty News
New Nursing Director
Lees-McRae is excited to announce Dr. Karen Reesman as the new Director of Nursing. We are so fortunate to have her as part of Lees-McRae College. Dr. Reesman officially began her new position on December 1st.
---
Dr. Lynn Swann attended the NC Annual Conference on Exceptional Children in Greensboro, Nov. 14-16. This year's theme was 'Building Bridges for Success' and it highlighted the collaborative efforts and structures that are required for true progress in the education of children with disabilities. More than three thousand special education teachers, administrators, parents, related service providers, university personnel and more explored topics and innovative practices in exceptional children education in North Carolina Public Schools.

Dr. Kacy Crabtree has completed her travel schedule to 25 community colleges in NC, VA and TN. There are many opportunities for Lees-McRae College to form articulation agreements and partnerships with several of these community colleges in the areas of Birth-Kindergarten, Biology, Business Administration, Criminal Justice, Elementary Education, English, Performing Arts, Wildlife Biology, and Wildlife Rehabilitation to name a few.

Joe Walsh attended the 2012 Economic Conference in Orlando, FL. Matt Sawyer will be holding an "Interest KSSP" seminar before the end of the fall semester in the Library. KSSP is our Korean Summer Study Program in partnership with Hannam University. The Bobcat Box & BUS 352: Small Business Learning Lab held a "walk-through" fashion show in the cafeteria on Tuesday, November 20th. Students in BUS 310: E-Business have been working with the Banner Elk Presbyterian Church and launched their new website on Tuesday, November 13th. Check out the website here.

Career Services

Students enjoyed a guest speaker on November 13th. Jay Platt, known as "Mr. Unstoppable", is a former Marine Crops Drill Instructor, a cancer survivor, and a highly accomplished adventure athlete. Mr. Platt spoke to 73 students about obstacles and not allowing them to stand in the way of your dream. He shared the power of courage and commitment. Mr. Platt shared his story of endurance and service to others as well as his own formula for achieving personal goals and success.

Career Services has hosted several different events during the fall semester which have been well received by the students. Approximately 200 students have participated in career services events. We have several exciting events planned for the spring including the spring Job and Internship Fair, the Leadership Retreat, the Career Saturday Symposium and the Formal Dinner and Fashion Show. We are also working hard to bring a much sought after, nationally known speaker to campus in the spring.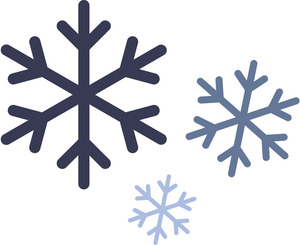 Dates to Remember
Dec. 7: Residence Halls
close at 11:00 a.m.
for Winter Break

Dec. 18: Spring Tuition Payment Due

Jan. 2: Remember to file FAFSA

Jan. 13: Residence Halls open at 10:00 a.m.
Jan. 16:
First Day of classes

Jan. 21: Martin Luther King, Jr. Holiday (no classes)

Job & Internship Fair

Your invited to participate in the Lees-McRae College
Job & Internship Fair!

Wednesday, February 27th
12:00 - 4:00 pm
March 6th (snow date)

For more information or
to register contact
Russell Taylor at taylorrg@lmc.edu or call
(828) 898-8770


Facebook

Don't forget to "Like" the Lees-McRae Family Association page on Facebook.

Holiday Pet Photos