Bobcat Bucket List
Roll Up Your Sleeves for Mountain Day of Service
Mountain Day of Service, held each spring, is a day dedicated to community service in honor of Lees-McRae founder, the Rev. Edgar Tufts. Throughout the day, groups of students, staff, faculty and volunteers spend time around campus working on projects such as painting, spring cleaning and planting flowers. Campus an all its volunteers contribute more than 2,200 hours of service each year on Mountain Day.

View the Bobcat Bucket List >>

10th Annual Mountain Day of Service
Thursday, April 10
9 a.m. - 2 p.m. (classes dismissed)

Events You Don't Want to Miss
4th Annual Appalachian Heritage Week
April 7-11



Since Old Man Winter refuses to accept his exit, Lees-McRae College will usher him off the stage with its celebration of the Fourth Annual Appalachian Heritage Week April 7 through 11. Each day the College will celebrate a particular aspect of mountain heritage and invite everyone to participate in activities sponsored by the Stephenson Center for Appalachia.

Except for dinner on Monday and Tuesday, all events are free and open to the public. For further information contact Megan Hall, director of communications, at 828.898.8729 or email Dr. Michael Joslin at joslin@lmc.edu.

Click here for a full schedule of events >>
Click here to read the full article >>
---
Alumni and Friends Caribbean Cruise
March 23-28, 2015
Departs from Ft. Lauderdale, FL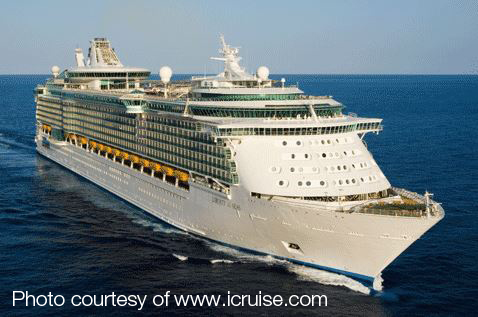 Submit your deposit by Monday, April 21, 2014!

Come sail away with us on March 23,
2015 for a great week of fun and adventure in the Caribbean. We've reserved a selection of cabins at various rates but they won't last long! Our special group rates and bonus offers make this an exceptional value and, of course, cruising together is an even bigger bonus.

The deposit for the cruise is $200 per stateroom, and all staterooms MUST be booked by April 21, 2014! After that, they cannot guarantee rooms or pricing. Final payments for the cruise need to be paid by December 31, 2014.

With questions, contact Jillian Rosato at 828.898.2534 or the cruise booking agent, Roxanne Martin, whose information can be found by clicking the link below. See you onboard the Liberty of the Seas in March 2015!

Click here to make your reservation >>
President Barry M. Buxton elected to NCICU Executive Committee

On March 18, Lees-McRae College President Barry M. Buxton was elected to serve on the North Carolina Independent Colleges and Universities (NCICU) Executive Committee.

NCICU is comprised of the 36 nonprofit, private liberal arts, research and comprehensive colleges and universities across North Carolina. This organization represents its constituents on public policy issues with the state government and other educational entities in the state. NCICU is responsible for several other areas including managing of the Independent College Fund of North Carolina, coordinating NCICU Collaboration Initiative, providing research and programs, and supporting college access and college success programs.

Click here to read the full article >>

News from Academic Affairs
3rd Annual Career Symposium
Saturday, April 12
The Robb Center for Career Exploration will sponsor the 3rd Annual Career Symposium on Saturday, April 12. Students can participate in mock interviews from 9 a.m. until noon, and from 1-5 p.m. may attend concurrent sessions in the following topics:
Introduction: Free Online Web Design Programs
GRE/Graduate School Preparation
Professionalism and Personal Integrity
Social Media Etiquette: Check your Facebook
Careers in Healthcare and Medicine
Managing the Job Search Process
Life and Career: The Changes and Transitions
The evening will conclude with an invitation-only Formal Dinner with a Keynote Address from Dr. Laura Fero, director of nursing. For more information, please contact Laura Padgett (padgettl@lmc.edu), Russell Taylor (taylorrg@lmc.edu) or Blaine Hansen (hansenb@lmc.edu).
Graduation and receipt of a diploma from Lees-McRae is an honor bestowed by the Faculty, Administration, and Board of Trustees. The campus (especially graduating seniors!) looks forward to this joyous occasion all year because, though bittersweet, it is a time to celebrate a milestone in the lives of our graduating Bobcat family members.

55th Annual Honors and Awards
Tuesday, April 15
7 p.m. in Hayes Auditorium

Come out and support your fellow Bobcat students, faculty and staff at the annual Honors and Awards ceremony. With commencement just around the corner, this is a time to recognize outstanding achievement in academics, leadership and service. Students, faculty and staff are encouraged to attend this important event.

Graduation practice
Friday, May 9
2 p.m. on Tate Lawn

Rain location is the Williams Physical Education Center. Attendance is mandatory.
Baccalaureate Dinner
Friday, May 9
4:30 - 6:30 p.m. in MacDonald Dining Hall

Normally, 300-350 people attend the dinner. In order to maintain a steady flow, doors will open at 4:30 p.m. We hope this will help eliminate longer lines at the buffet. The cost is: $14.00 adults, $7.00 children 6-12 yrs., and free for children 1-5 yrs. Graduates will receive a complimentary ticket for their meal at no cost. Guests must purchase a ticket in advance to attend the dinner. Tickets can be purchased through the Registrar's Office.
Baccalaureate/Hooding Service
Friday, May 9
7 p.m. in Hayes Auditorium

Please wear your academic regalia (gown and hood, no cap) to this service. You will line up for this service at 6:30 p.m. outside of the cafeteria. If it rains, you will line up in MacDonald Dining Hall.
Commencement Ceremony
Saturday, May 10
11 a.m. on Tate Lawn
The rain location is Williams Gymnasium
(the final location decision will be made on Wednesday, May 7)

Commencement begins promptly at 11 a.m. on Saturday, May 10. Graduates should be in Hayes Auditorium by 9:30 a.m. to robe and line-up. Sunday dress beneath academic robes is appropriate.

News from Student Development
Housing Selection Process

A new housing selection process is underway for 2014-15. Several information sessions have already been held. All students must pay a $50 room reservation fee before participating in the housing selection process. Students will not be able to pay during the lottery.

Click here to learn more >>
Upcoming Dates to Remember

Monday, April 7

Housing and Apartment Notifications

Tuesday, April 8

Housing Lottery
Evans Auditorium | 6 - 8:30 p.m.

Seniors and Rising Seniors - 6 p.m.
Rising Juniors - 6:45 p.m.
Rising Sophomores - 7:30 p.m.
Salminen Named to 2014 Finnish National Lacrosse Team

Lees-McRae freshman Treven Salminen has been named to the 2014 Finnish National Lacrosse Team for this summer's World Championships in Commerce City, Colo.

The Lynden, Wash., native has scored one goal while scooping up six groundballs and has caused one turnover. Salminen has started three games while appearing in all six LMC contests this season.

Click here to read the full article >>
---
Five Bobcats Named to Conference Carolinas Indoor Track & Field All-Academic Team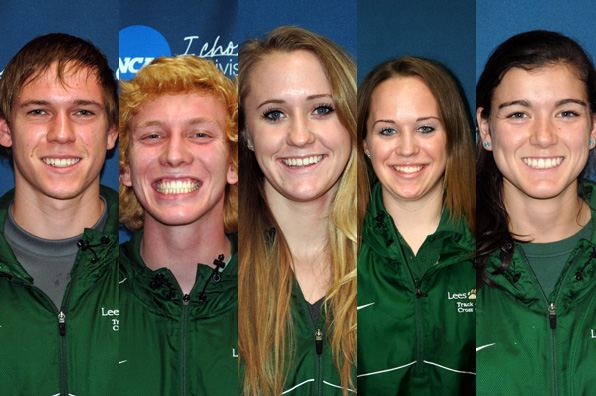 Five Lees-McRae student-athletes were named to the Conference Carolinas Indoor Track & Field Academic All-Conference Team. On the women's side, Taryn Moorhead, Heather Peterman and Meagan Thornton garnered the award. Tyler Dunn and Ryan Trask received the award on the men's side. 49 student-athletes represented eight CC schools. Student-athletes must be a junior or senior with a cumulative GPA of 3.25 or higher on a 4.0 scale in all work completed at their member institution that have played in a conference-sponsored sport.

Click here to read the full article >>
Dates to Remember
April
| | |
| --- | --- |
| 7-11 | Appalachian Heritage Week |
| 8 | Housing Lottery |
| 10 | Mountain Day of Service |
| 12 | 3rd Annual Career Symposium |
| 15 | 55th Annual Honors and Awards |
| 17-18 | Easter Holiday (No Classes) |
| 22 | Campus Life Awards |
May
| | |
| --- | --- |
| 1 | Last Day of Classes |
| 2 | Reading Day |
| 3-7 | Final Exams |
| 9 | Baccalaureate |
| 10 | Commencement |
| 19 | First Day of Summer Classes |
Click here for a full listing of calendar events >>
---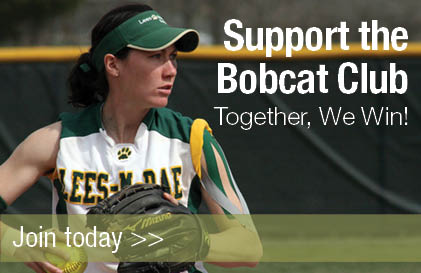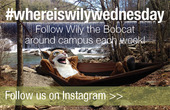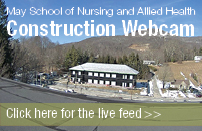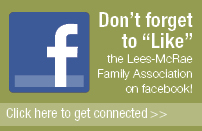 ---
Bobcat Celebrations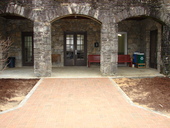 Thanks to a generous donation from alumna Martha Stone Penny '59, the new walkway in front of Virginia Residence Hall, including brick pavers and stamped concrete, was completed over Spring Break. Thank you, Martha!