Homecoming & Family Weekend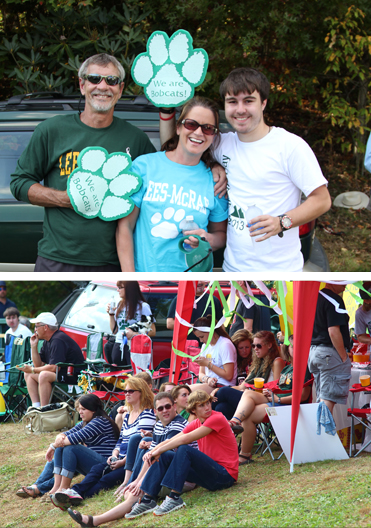 Thank you to everyone who came out for the
Homecoming & Family Weekend festivities!

For photos from all the events, check out the
Lees-McRae College Facebook page >>

We hope to see everyone next year!

College News to Note

Lees-McRae announces tuition freeze for 2nd consecutive year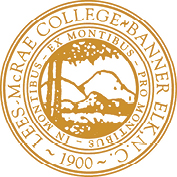 Lees-McRae College is pleased to announce that there will be no tuition increase for academic year 2014-15. This is the second consecutive year the College has chosen not to increase tuition. In addition to a freeze on tuition, there will also be no increase in fees or room cost for the 2014-15 academic year. With approximately 95% of Lees-McRae College students receiving some type of aid, the College remains committed to providing a quality, affordable education at the highest elevated campus in the eastern U.S.

"We recognize that many families are challenged in these tough economic times and want to do our part to make a Lees-McRae College education both accessible and affordable for our students," said Ginger Hansen, vice president for enrollment management. "A college education is one of the best investments a family can make as the earnings potential for college graduates is twice as high as those with only a high school diploma."

News from Academic Affairs

Dr. Pam Keystone invited to speak at 2013 International APICS Conference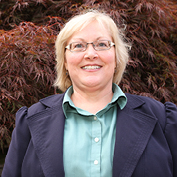 Lees-McRae is proud to announce Dr. Pam Keystone, who recently joined the Business Administration faculty, has been invited to present at the 2013 International APICS conference. Titled "Including Risk and Resiliency in Supply Chain Courses: Relationship to Sustainability," her presentation discusses resilience management, education, supply chain management and sustainability.

Known for her enthusiasm and industry knowledge, Dr. Keystone has been involved with APICS, the Association for Operations Management, for more than 25 years and is Certified in Integrated Resource Management (CIRM) and is a Certified Supply Chain Professional (CSCP).

When she isn't elevating her career through APICS, Dr. Keystone is making an impact on her new students with unique teaching techniques.
---

Professor Jason Sabbides commissioned to create artwork for Ripley's Believe it or Not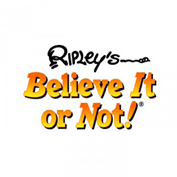 Lees-McRae College is proud to announce that Jason Sabbides, assistant professor of Communication Arts & Design, has been commissioned to do two original artworks for Ripley's Believe It or Not in Gatlinburg, Tenn., with an opening date of September 15.

"[The murals] are Trompe L'oeil pieces [3-D chalk drawings on sidewalks]. They are 2-D murals but highly illusionistic conveying a 3-D world," said Sabbides. "One is for the main museum and the other is for the haunted house. [Ripley's] plans on digitizing [the murals], turning the huge five foot tall artworks into stickers, and putting them in their galleries all over the world."

Sabbides is a new face on the Lees-McRae campus, having joined the Division of Creative and Fine Arts effective August 2013. Professional experience, such as commissioned pieces, is what Sabbides is most excited to teach his classes. He often tells his students how important it is to bring the real world into the classroom and help [students] prepare for art outside of school.

Read more.


News from Student Development

The College will be closed for Fall Break at the end of classes on Friday, October 11.

Residence Halls will close at 10 a.m. on Saturday, October 12.
Residence Halls will re-open at 2 p.m. on Sunday, October 20.
There will be no meals served in MacDonald Dining Hall or Wily's Bar & Grill during that time. Only students with prior permission from the Student Development Office will be allowed to stay on campus during Fall Break.

For a full list of policy reminders, visit the Lees-McRae Family Association webpage.

News from Athletics

Athletic facilities receive upgrades



This summer's goal was to enhance the facilities for our coaches to showcase to recruits as well as retain our current student-athletes. We have made great progress in doing so evidenced by these pictures. The late spring rains damaged the gym floor, but we were able to get it refinished and it looks even better than before! The tennis courts and track complex have both been resurfaced. They now make our outdoor athletic facilities very commendable and, let's be honest, with a backdrop of mountain ranges like we have, it's tough to find a better location to play intercollegiate athletics.

We have recently received money to upgrade the sound system for the gym as well as Tate Field! This will continue to increase the game day experience for everyone involved. The webcasting feature we provide for those who can't come to Banner Elk and watch the Bobcats has also been seriously improved and I am excited to see it make a difference.

Last, but certainly not least, we are excited to welcome a new charter bus to our fleet of vehicles. This bus has already proved to be invaluable. Now our athletes can study, sleep or just relax as they travel back and forth to games. The bus seats 56 people and has recently been wrapped with decals of our logo. We are now a rolling billboard for Lees-McRae!
To follow our progress, like us on Facebook (www.facebook.com/lmcathletics) where we regularly post photos of our upgrades.
Dates to Remember
Oct. 14 - 18: Fall Break; No Classes

Oct. 22: "Find the Right Internship" Fair

Oct. 28 - Nov. 22: Advising and Registration for Spring 2014

Nov. 27 - 29: Thanksgiving Break

Dec. 6: Last Day of Classes

Dec. 7: Reading Day

Dec. 9-12: Exam Week
Click here for a full listing of calendar events.
---
Stephenson Center
hosts Dr. Bob Hutton
Thursday, October 10
7 p.m.
Stafford Room, Carson Library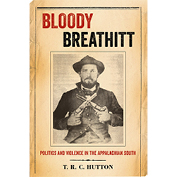 Dr. Bob Hutton will present a lecture based on his recently published book, Bloody Breathitt: Politics and Violence in the Appalachian South. Hutton, who did his undergraduate work at Appalachian State University and received his Ph.D. from Vanderbilt, teaches at the University of Tennessee. His work illuminates an important aspect of Southern Appalachian history.

Read more.
---



Don't forget to "Like"
the Lees-McRae Family
Association page on Facebook.