Bobcat Bucket List
Play in the Snow
There is nothing like a snowy winter in Banner Elk! Lees-McRae students, faculty and staff alike can be found sledding on Tate Lawn, organizing a snowball fight on the back side of campus or making a snowman in Swank Park.

View the Bobcat Bucket List >>
Events You Don't Want to Miss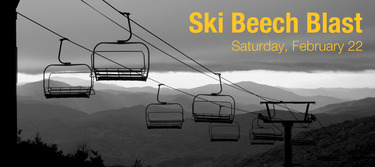 $30 for an all-day ski pass
$18 ski rentals and $25 snowboard rentals
10% off at The Pinnacle Inn Resort

To reserve your spot, contact Jillian Rosato at 828.898.2534 or rosatoj@lmc.edu.

College News to Note

Boderick Bennett named Vice President of Extended Campus and Online Learning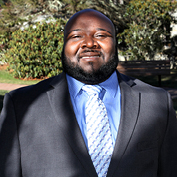 In December 2013, Lees-McRae College named Boderick "Bo" Bennett as Vice President of Extended Campus and Online Learning. Bennett was most recently the program coordinator for Human Services at Lees-McRae as well as an adjunct professor for the criminal justice program. He will begin his duties on January 6, 2014.

"It is a very special honor to be chosen as the Vice President of Extended Campus and Online Learning," said Bennett. "Lees-McRae College is an inspiring and beautiful institution, with a firm foundation. I believe we are poised to be a leader in the offering of quality education through extended campuses and online. I look forward to this new endeavor and our future."

Click here to read the full article >>

News from Academic Affairs

Lees-McRae Identified as Top College for Teacher Education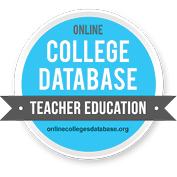 On December 9, The College Database released its list of top colleges in the state for teacher education. Titled "Top Colleges in North Carolina: Shaping the Next Generation," the list highlighted post-secondary institutions in the state that produced the most education graduates during the 2012 school year. Lees-McRae was ranked no. 26 out of 42 schools that made the list.

Click here to read the full article >>
---
Tutoring Services Resume January 27

Monday, January 27
9 a.m. in the Burton Center for Student Success
Located in Carson Library

Tutoring is provided in most discipline areas including math, writing, biology, chemistry, religion, history, psychology and more. The regular tutoring hours will be:
Monday – Thursday from 9 a.m. – 10:30 p.m.

Fridays from 9 a.m. – 4 p.m.

Sundays from 6 – 10:30 p.m.
Tutoring will not be available when the library is closed due to inclement weather, but we will have tutoring services if classes are cancelled and the library remains open.

News from Student Development

Emergency Alert System Sign-up

With our new system you now have the option to receive notifications via text message, voicemail or email. We highly encourage all students, faculty, staff and those affiliated with the College to register for the Emergency Alert System so you can be aware of inclement weather, school closings or threats to campus.

Sign up today at lmc.edu/eas

News from Athletics

Lees-McRae honored with first-ever Allan Sharp Award



Lees-McRae College has been awarded the annual Allan Sharp Award for Conference Carolinas, marking the first time in the school's history. For the 2011-12 academic year 93% of scholarship athletes graduated within six years of coming onto the Lees-McRae campus.

Click here to read the full article >>
Dates to Remember
Jan. 15: First Day of Classes

Jan. 15: McVicar the Trickster

Jan. 20: Martin Luther King, Jr. Day
(No Classes)

Jan. 21: End of Schedule Adjustment

Jan. 27: Tutoring Services Resume

Jan. 27: Warming Hut - Hosted by Outdoor Programs
Feb. 22: Ski Beech Blast
Click here for a full listing of calendar events.
---
Residence Halls and
Food Services
Residence Halls will reopen on Sunday, January 12, 2014 at 10 a.m.
The Dining Hall will reopen on Friday, January 10, 2014
Wily's Bar & Grill will reopen on Wednesday, January 15, 2014
---



Don't forget to "Like"
the Lees-McRae Family
Association page on Facebook.