NOVEMBER 2015 TIPS ARE READY
Have you looked at your gardening tools lately
....(read more tips here)
WOW! That's what everyone is saying about our notecards!
You can purchase your Notecard Collections in The Garden Shoppe. Stop by The Shoppe and see how beautiful they are.

Want to find more photos and tips?
Check out our facebook page.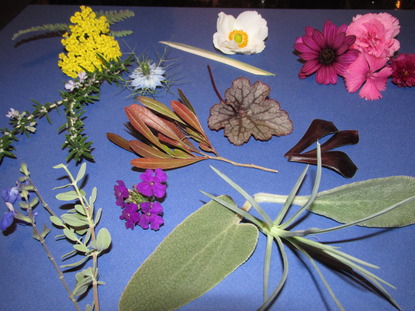 Check our Facebook Page for Plant Names

Designing with Blue-Green Foliage
Have you ever picked up a plant in the nursery and walked around holding it alongside other plants that you like to see if they look good together? When designing, this can help you a lot! This is especially true when working with the various shades of blue-green foliage. Let's face it, we are working with gray here and gray can be intimidating! But it doesn't have to be. Holding the plants near each other will also help you to know if they can be grown close together or if they really need to be far apart from each other in the garden so each one can shine!

In the photo, I've put together just a few possibilities for combinations with gray foliage. Look how the maroon colors of other foliage plants make the blue-green foliage feel rich and bold. Or how about the deep green of the rosemary that really makes the gray pop! When starting out, you can stay on the blue, lavender and white colored flower side of the color wheel to create a cool feeling in your garden. Then you can get adventurous!

There is so much more to know about working with blue-green foliage. When you're ready to learn more about design contact Mary. She makes learning fun!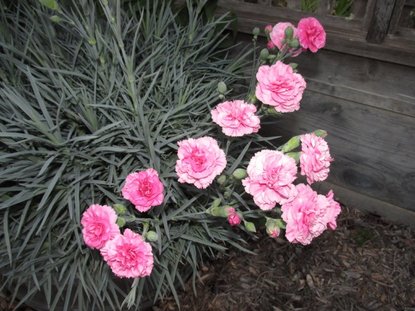 Carnations
Little Work Horse!
When designing your container plantings, it's helpful to have some plants that are evergreen and also bloom! Carnations do exactly that but sometimes the color of the foliage, with it's gray tones, can be underwhelming for some people. In Designer's Palette this month you can see some color and foliage combinations when using blue-green foliage in your design.

You can also concentrate on providing better container options in the beginning. In the photo, the blue-green of the foliage is just different enough to stand out and yet blend with the grey tones of the wall and half oak barrel; in this case this is what was desired. You could enhance the design though by using glazed pottery in rich blues or deep maroon. Or you could really stretch and use a hot pink pottery!

When you're ready for learning some hands-on design techniques contact Mary 707.545.6863



Notecard Collections are in The Garden Shoppe!
Each collection contains 8 notecards with envelopes.
These beautiful cards are great for any occasion.
There are 4 designs in each collection, the interior is blank.

Ready for purchase in The Garden Shoppe
along with many other collections and individual cards.

They make great gifts for the holidays and for the hostess.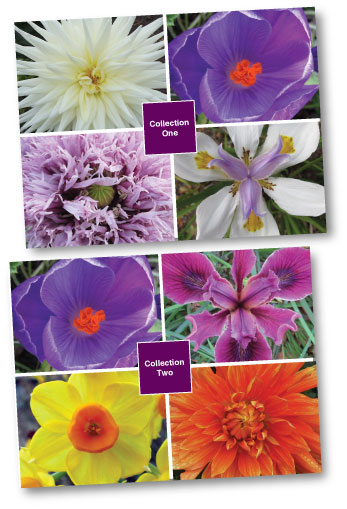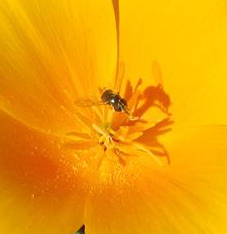 Guess what this is...
See this little insect that looks like a wasp or small bee? Hint: Unlike bees, this little guy has only one set of wings instead of two sets. The large eyes means this one is a male!

A) House Fly
B) Knat
C) Hover Fly

Check out The Gardening Tutor Facebook page for more details.

Answer at the bottom of this page.

Plant Suggestions for November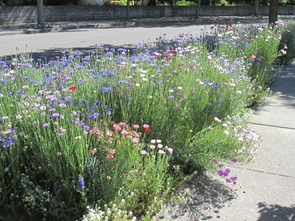 Bachelor's Button Mix
Wildflowers
The biggest saboteur to successful wildflower plantings is Weeds! Before I knew better, I too thought that one could just throw some wildflower seeds on the ground and they would magically germinate and flourish. Not so! Most wildflower seeds like to land on soil that has been tilled (at least a little bit) and freed from weeds. Ideally, weed the area for planting; water the soil to germinate dormant weed seeds; weed; then do it again; then plant your wildflower seeds. Keep up on the weeding as the season progresses or, sadly, the weeds will take over.
Mary buys wildflower seeds in bulk from Le Ballister's Seed in Santa Rosa.

Other plants in the nursery in November
Seeds
•
Sweet Peas (plant in ground or six packs)
Annuals
•
Calendula
•
Pansy
•
Iceland Poppy
Perennials/Shrubs
•
Chrysanthemums
•
Coleonema
•
Japanese anemone
•
Penstemon 'Midnight'
•
Hydrangea quercifolia (great fall color)
Evergreen Shrubs (frost hardy)
•
Myrsine africana (African Boxwood)
•
Myrtle
•
Photinia
•
Escallonia
Bulbs
•
Alliums (ornamental onions)
•
Convallaria majalis (Lily-of-the-valley)
•
Muscari
•
Freesia
•
Sparaxis
•
Scilla peruviana
Veggies
•
Artichoke (rootstock)
•
Garlic
•
Spinach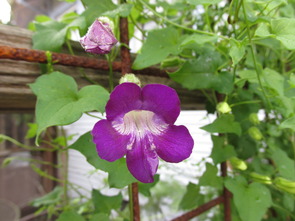 Asarina scandens 'Joan Lorraine'
Asarina scandens 'Joan Lorraine'
This vine from Annie's Annuals in Richmond is blooming its little head off! Once frost comes though it will be knocked back. Hoping it comes back in spring because the hummingbirds Love It!! If it doesn't come back, I'll plant a new one and treat it as an annual vine. Gotta have it!

Check out our Facebook page for another photo of this vine.





Answer: C) Hover Fly
The adult Hover Flies are important pollinators and the larvae are important too because they suck the juices out of aphids, killing them! Yay!
You will know it's a hover fly because, well, they have a very steady hover. There's much more to know about Hover Flies but just knowing they are one of the beneficial insects in your garden is a great start!