SEPTEMBER 2015 TIPS ARE READY
Help! My Container Plants Look Terrible
....(read more tips here)
We've been busy sprucing up the website!! Now you can find all the newsletters for the last year in one place and the tips pages have . . . well, you'll see! Take a look and enjoy.

Some very beautiful notecards are on their way! See our announcement at the bottom of this column.

Want to find more photos and tips? Check out our facebook page.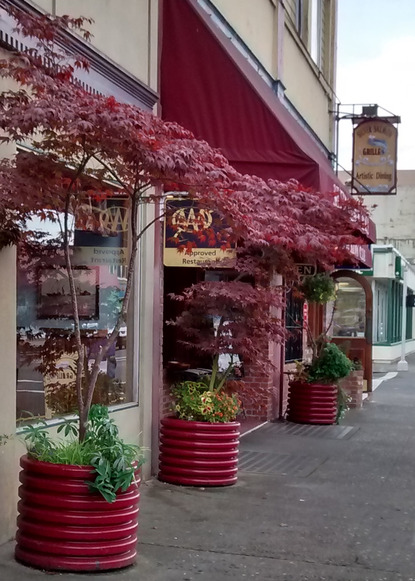 Astoria, Oregon

Rich!
Look how these three containers grab your attention! This is a restaurant in Astoria, Oregon. The simple and yet elegant beauty of the Japanese Maples and the cool looking rounded sides of the containers really took my breath away! Notice how they matched the awning color and the colors of the containers and maples. So Beautiful!

When you're ready to learn how to design your own garden, contact Mary 545.6863 for a consultation date!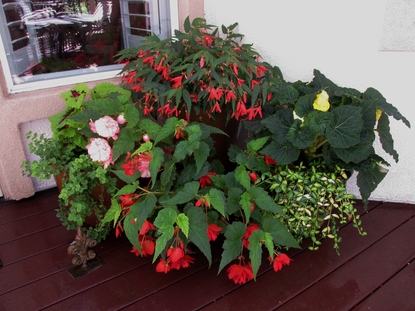 Color Palooza on a Deck
Exciting!
Why am I thinking of Can-Can Girls? This combination is so happy and thrilling with all its color! There are three different types of begonia in here as well as Coleus, Bacopa and Vinca. Using hot colors like these creates an exiting design, perfect for a party!

Want to learn more about container gardening? Contact Mary for an appointment 707.545.6863.



Something exciting is on it's way!
The Gardening Tutor will soon be
offering notecard collections!
Each collection will contain 8 notecards with envelopes.
These beautiful cards are great for any occasion.
There are 4 designs in each collection, the interior is blank.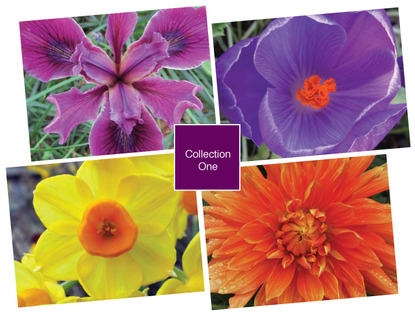 Notecard Collection One
Watch for pricing and availablity on our Facebook page and web site! We'll also be sending an e-postcard when our notecards are ready for purchase.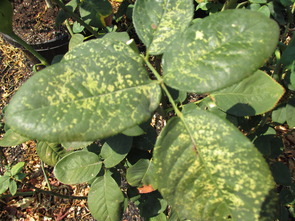 Guess what this is...
You'll find this culprit on your roses sometimes.
A) Powdery Mildew
B) Mosaic Virus
C) Sunburn

Check out The Gardening Tutor Facebook page for more details.

Answer at the bottom of this page.

Plant Suggestions for July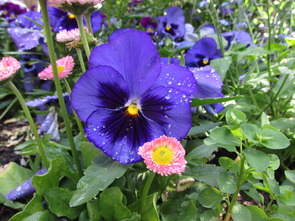 Pansy and Bellis perennis
Pansies are cool season annuals*.
This means they can take the cold of our winters here in Sonoma County! Plant pansies in September (while the soil is still warm from summer), keep them watered and deadhead the spent flowers to encourage more flowers. Also, protect them from the hot sun on super hot days. Keep up on the deadheading (not allowing your pansies to go to seed) and you'll be pleasantly surprised at how pretty your garden will be all winter long.

Other plants in the nursery this month
Perenial
•
Chrysanthemum
•
Dianthus (carnation)
Annuals
•
*Iceland Poppies
•
*Calendula
Spring Blooming Blubs
•
Alliums (ornamental onions-awesome!)
•
Anemone
•
Crocus
•
Freesia
Veggies
•
Cauliflower starts
•
Leeks
•
Some Lettuce varieties
•
Radish
•
Swiss Chard
•
Shop for garlic-plant in November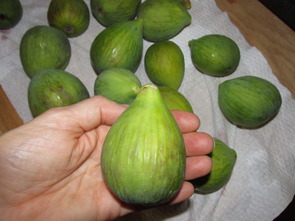 Figs
Worth the Wait!
It took five years for the new fig tree to fruit but look how large and luscious the first crop turned out!! The mother tree died after 90 years of life. So, I chose a few suckers for possible replacement trees. After three years I removed two of the sucker starts and allowed the remaining tree to develop its branch structure. After all this waiting and training, these figs are amazing! Totally worth the wait.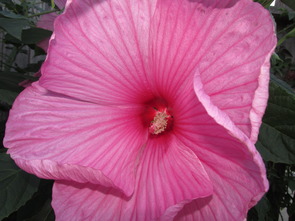 Hardy Hibiscus
Late summer bloomer! This hardy hibiscus comes back year after year and starts blooming when summer bloomer are starting their decline!




Answer: B) Mosaic Virus