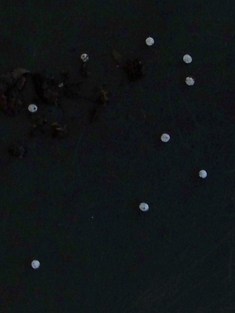 Guess what this is...
These tiny (1/8 inch), white, round ball shapes were found in the soil near a plant. Are they:

A) Time Release Fertilizer
B) Snail Eggs
C) Water Holding Polymers

Check out The Gardening Tutor Facebook page for more details.
Answer at the bottom of this page.

Plant Suggestions for July

Sunflower

Sunflowers
The beginning of August is your last chance to plant sunflower seeds. Planted now you'll have sunflowers for October!!

Other plants in the nursery this month
| | |
| --- | --- |
| • | Veronica |
| • | Echinacea |
| • | Geum |
| • | Agapanthus 'Storm Cloud' |
| | (Deep, Deep Blue) |
| • | Fuchsia |
| • | Gaillardia pulchella |


Abutilon 'Moonchimes'
Abutilon
Abutilon plants can be frost sensitive so plant them where they have some winter protection if you can. Abutilon prefers the bright light of dappled shade but can suffer in full sun. They tend to have lanky stems; in their native habitat they lean on trees for support. In the garden you may find that you need to keep them staked until the stems grow into sturdy branches.




Answer B) Snail Eggs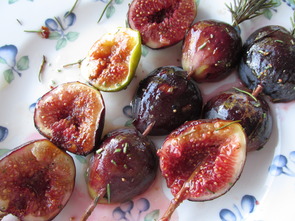 Roasted Figs and Rosemary
It's barbeque time and roasting fruit on the grill really brings out their flavor! Here are some figs with honey and rosemary. You can also grill peaches, nectarines and plums and pineapple and...