MAY RECIPE to RETAIL RECAP: FUNANCIALS 1.0
Community Networking Events for Area Food Entrepreneurs
Thank you to those who were able to attend our second Recipe to Retail event!
Feedback and resources shared at all events will be shared via electronic communications following events to keep attendees and those not able to attend connected.

FEDN is also excited to announce the launch of our new
website and resource portal! Read more under 'Keeping You Connected' below.
---
Bimonthly R2R Recap Our second Recipe to Retail event took place on Thursday, May 29 and focused on positioning yourself for financial success.

This installment was designed to help attendees examine how

to wisely track and use th

e

financial resources they currently have to launch and grow a business.

Gauging your timeline to profitability

Examining current spending trends and overhead costs

Determine your "ROI" - Return on Investments

Martha Manske of Martitas Mixers shared her story of starting her own food business and discussed her personal successes and how she overcame road bumps experienced on the way


Download a detailed recap
of the event here >>
---
Keeping You Connected
New Website! FEDN MKE
FEDN MKE was created to serve as resource portal, a source for food economy news, and a place to find out about relevant educational and networking opportunities for food entrepreneurs. Please take a look!

A common issue identified during our kick-off event was that of finding resources on a range of topics and issues encountered when starting a food business. From labeling options to business planning and counseling resources, the FEDN MKE 'Resources' page is aiming to become the 'one-stop-resource-shop' emerging food businesses are looking for. It will be ever-evolving and is comprised mainly of resources recommended by those that have found success with them. It will grow and become more useful as community members and fellow food entrepreneurs make suggestions. If there is anything you believe should be added, please let us know!

Next Recipe to Retail Event
The next Recipe to Retail event will be held in late July or early August.
Look for an announcement soon!

If you have any questions in the meantime, please feel free to contact:
Jessica Wetzel: jessica@uedawi.org or Kristi Luzar: kristi@uedawi.org (414) 562-9904
---
Local Snack Spotlight
It's just not an event without food. Even better? Local food!
We hope to offer you a taste of success at each R2R event by serving up products crafted by local producers or entrepreneurs. If you are interested in having your product featured in a future Recipe to Retail event, please contact Jessica Wetzel to discuss the details and benefits!

Our second May Recipe to Retail event provided THREE local snacks available for tasting! We were even lucky enough to feature one of our very own FEDN workgroup members fresh made chips and salsa's, as well as a local guiltless margarita and hibiscus cocktail mix, and some sweet treats from a local boutique bakery. Thank you to That Salsa Lady, Martita's Mixers, and Miss Cupcake!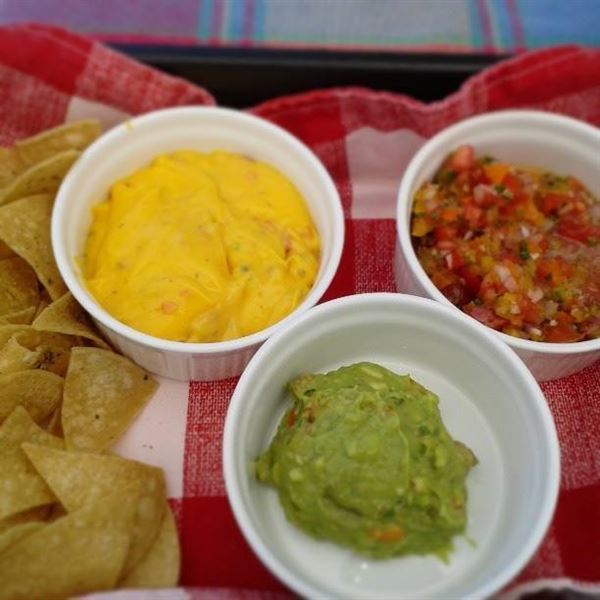 That Salsa Lady is a family owned enterprise dedicated to the elimination of food deserts - and a family affair it is! From Sales Director to CFO, That Salsa Lady actively engages family youth in their business model. TSL works to create verifiable and accessible food networks of single source growers, urban gardens, small farms, non GMO producers and more. From family farms to urban gardens and farmers market, TSL's Fresh Selections are priced to ensure everyone has access to their products - because 'everyone deserves GREAT FOOD!' Learn more and order here >>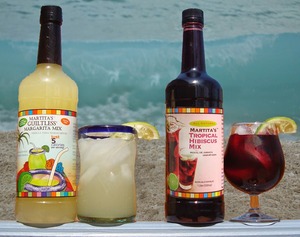 Martita's Mixers are great tasting, low calorie, Guiltless® margarita and cocktail mixes. It's both naturally sweetened so it has sugar (low calories) and has natural food coloring as well. It's is also Gluten Free. Flavors offered are a Martita's™ Guiltless® Margarita Mix and Martita's Tropical Hibiscus Mix. Both so yummy! For drink recipes, to order, or to find a store near you that carries Martita's Mixers, visit the website here >>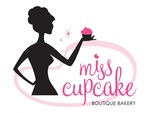 Miss Cupcake graciously provided a variety of sweet treats for both our kick-off Recipe to Retail event as well as our May gathering. Baking a wide variety of pastries from scratch with the highest quality ingredients, Miss Cupcake offers more than cupcakes! We were able to enjoy beautiful cake pops and a delicious variety of unique dessert bars. For a menu, pricing, and location, check out the Miss Cupcake website >>
---
Translator, an experienced design studio and idea lab located in Milwaukee's Third Ward, hosts 'Open Lab' every Tuesday and Thursday morning where an involved group
of Milwaukeeans participate in conversation about everything from innovation and the definition of creativity to creating change in the community.

Launched this spring, Local Flavor Lab is a special MKE craft food and beverage themed Lab where your food business can be the topic of conversation! Present a specific issue you are encountering, a new idea you want to try out, or with a general want for guidance, and the attending crowd will provide you with their feedback and suggestions.

If you are interested in having your food business highlighted at a Local Flavor Lab,
please contact: Molly Dvora Rosenblum
---

Good Food Awards Now Accepting Entries!
The Good Food Awards celebrate the kind of food we all want to eat: tasty, authentic and responsibly produced. Awards are granted to outstanding American food producers and the farmers who provide their ingredients. In its fifth year, Good Food Awards will be given to winners in 11 categories: beer, charcuterie, cheese, chocolate, coffee, confections, pickles, preserve, spirits, oil and our newest category, honey. More info here >>
---
Recipe to Retail is put on by the

Food Enterprise Development Network

(FEDN)
in partnership with the Wisconsin Women's Business Initiative Corporation (WWBIC).
Recipe to Retail was formed out of a recognized need
for specialized support aimed towards those looking to start their own food enterprise.
| | |
| --- | --- |
| THANK YOU TO OUR SPONSOR | THANK YOU TO OUR MAY HOST |
---
CURRENT FEDN PARTICIPANTS:
City of Milwaukee Office of Sustainability & Home GR/OWN initiative, Eat Local Milwaukee, Forward Community Investments (FCI), GreenQuest LLC, Groundwork Milwaukee, IFF, Mighty Fine Foods LLC, Milwaukee Food Council, Milwaukee Urban Gardens, Outpost Natural Foods, Sustainable Edible Economic Development (SEED), That Salsa Lady, UW-Extension Community & Regional Food Systems Project, UW-Extension Urban Agriculture, UW-Milwaukee, Walnut Way Conservation Corp, Wisconsin Economic Development Corp. (WEDC), Wisconsin Women's Business Initiative Corp. (WWBIC)