THANK YOU FOR ATTENDING RECIPE to RETAIL!


Community Networking Events for Area Food Entrepreneurs
Your attendance at the Food Enterprise Development Network's kick-off
Recipe to Retail event provided valuable feedback and a clear vision for how
this new series can best support you and your efforts going forward.
We plan to offer these follow-up emails to keep you connected and informed between R2R events.
---
Bimonthly R2R Recap
Our kick-off event took place on Wednesday, March 26 and focused on what specific areas you would most like assistance with and what you hope to gain from future events.
Below is a general recap of what you identified as current CHALLENGES:
No "one-stop-shop" for FAQ's

Difficulty finding available resources

Obtaining specific certifications

Nutrition testing and labeling

UPC code labeling

Business management

Packaging (cost, vendor, point of sale display)

Educating public on your product

Marketing strategy

Transitioning from 'hobby' to a sustainable business

Finding commercial kitchen space and gauging fair/affordable price

Accessing business capital

Determining market need or reediness
What to expect from future Recipe to Retail Events:
Bimonthly events held in and around the Milwaukee area for FREE

An inviting space where valuable guidance and networking is always provided

Event-specific topics based on your identified needs

Electronic event follow-up to deliver key points and assure you stay connected
---
Keeping You Connected
Accessing Resources
Our kick-off discussion presented the common issue of finding existing resources that may address some of the challenges identified above. Luckily, you were all willing to share helpful resources you have come across. We jotted down your suggestions during the meeting and have complied them into a google doc for your reference. This list could potentially serve as a starting point for a 'Resource Portal' down the road - as such, please let us know if you see any misidentification listed or have anything to add!
Recipe to Retail Resource doc here >>

Next Recipe to Retail Event
FEDN is looking to host these events on a bimonthly basis. Please keep an eye on your inbox in the coming weeks for information on the next R2R event that we aim to hold at the end of May 2014.

If you have any questions in the meantime, please feel free to contact:
Jessica Wetzel: jessica@uedawi.org or Kristi Luzar: kristi@uedawi.org (414) 562-9904
---
Local Snack Spotlight
It's just not an event without food. Even better? Local food!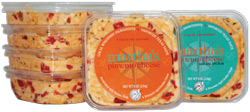 We hope to offer you a taste of success at each R2R event by serving up products crafted by local producers or entrepreneurs. We were even lucky enough to feature one of our very own FEDN workgroup members AWARD WINNING cheese at our kick-off event! Hope you all got a taste of Martha's Pimento Cheese!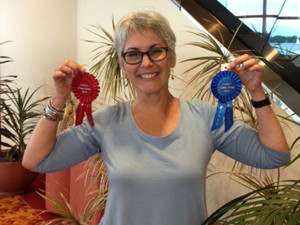 As a community food system activist in Milwaukee, Martha Davis Kipcak has dedicated herself to creating a food environment that is socially just, ecologically sustainable, and economically vibrant. In keeping with that spirit, she founded Mighty Fine Food to produce small batch, handmade, high quality food that honors the producers on the farm, the factory, the kitchen and elevates the role of good food well made in our lives. We are beyond lucky to have her as one of our many dedicated FEDN workgroup members!

---
Recipe to Retail is put on by the

Food Enterprise Development Network

(FEDN)
in partnership with the Wisconsin Women's Business Initiative Corporation (WWBIC).
Recipe to Retail was formed out of a recognized need
for specialized support aimed towards those looking to start their own food enterprise.
| | |
| --- | --- |
| THANK YOU TO OUR SPONSOR | THANK YOU TO OUR HOST |