Dear West Woodland Families,
Thank you for your fabulous participation in our Curriculum Night. Building that 3-way connection between school staff, parents and students is essential to our success. I also appreciated the way parents reach out to each other to make family connections. I had multiple families express how supported they felt by other parents and the community as a whole. If you have any feedback about our Curriculum Night format, your thoughts are appreciated. (Thanks to 2nd-3rd grade families who had the late classroom shift.)
A BIG THANKS to Kids Inc for providing, at their expense, curriculum night child care for families unable to arrange their own. I asked Jay Castro, Kids Inc teacher, if it had gone ok, knowing that these events are sometimes swamped. He replied with West Woodland enthusiasm, "OK? It was fabulous. I really had fun with our students!" This is Kids Inc's second year under new ownership and new management; we appreciate what they give to this community. They will again be providing about 10 hours of tutoring during the school day.
Today has been the second day of our Arts Friday program. I headed to the stage to engage with Ms. Bunzel's class as they created a rhythm circle with Mr. Chick Street Man. What fun! Students were working their powers of concentration, coordination and working together to create sound; it was musical and joyful with smiles all around. I stopped by the art room to observe a lesson on line with Ms. Manley's class. Students were 100% engaged in re-creating a drawing with multiple kinds of lines with the guidance of resident artist, Joni Pecor. Thanks to the PTA and our staff who have brought us 4 artists in residence. Don't forget that we still have our Art and Music Docent programs and are in need of docents! (See PTA volunteer sheet.)
Please click here for information on district initiatives that are important for your attention: informal meetings with the Superintendent, and meetings to find out about the attendance areas that are under discussion for the 2010-11 school assignment plan. In the October PTA meeting I will be providing information and collecting questions about the new student assignment plan.
Thanks to all who are helping us create new people pathways to school in order to alleviate our hallway and bus zone congestion in the morning. Students crossing with the crossing guards on 4th NW and 58th are extending the morning walk down to the GATE (not the parking lot) and entering the playground to await the 9:05 bell. Students going to before school classes, the library or cafeteria are the only ones to enter the building early. The playground is not open to students until 8:45 when we have supervision. I appreciate the suggestions people have given to make this a positive change. I want to keep the welcoming feel and avoid the traditional lining up on the playground before school.
Take care,
Marilyn Loveness
Principal
Last night, you should have received an orange, personalized Invest in Your Child pledge card--one for each child who attends West Woodland. (If you missed Curriculum Night, pledge cards will be coming home in kid mail today.) During the next two weeks--yes, only two weeks--, we are asking that every one of those pledge cards makes it back to school! If you haven't already, please take a moment to read the accompanying letter, think it over and make a pledge to support West Woodland.
You can return cards by US mail, kid mail or in an envelope in the front office.
You can pay in one lump sum or over the course of the year.
Pledge cards will be collected daily.
Please remember that your donation is fully tax-deductible, will be put to use immediately this year and every last penny of it goes directly to the West Woodland PTA.
We will be tracking response rate by grade level--so keep a look out for the tally board. The grade level that returns all of its orange cards first will earn an extra recess! For more details, including payment options, or to get an extra pledge card or a sample letter to send to relatives, click here or visit the office. (link to http://www.westwoodland.org/WordPress/?page_id=98)
Questions? Conact: Lisa Hahn (lisa.hahn@comcast.net) 781.0194 or Tresa Cottington (support@seattlecatcare.com) 634.2572

We've just taken the wraps off the new West Woodland web site. Take it for a spin, at www.westwoodland.org! You'll find constantly updated news and information about the school, including everything you read in Sneaks. Read about school events and activities, find out what's for lunch tomorrow, peruse volunteer opportunities, check out what's going on in a classroom, or make an online donation for the Fall Pledge Drive. Parents who are new to West Woodland will also find "cheat sheets" to help you learn more about the school. Feedback? Suggestions? Problems? Let us know by emailing westwoodland@gmail.com.
We continue to build our staff around the needs of our growing community. Please welcome the new staff members.
Tanya Yoshida-Rude moved up the street to Greenwood where she could continue as a part-time resource room teacher. We have appreciated Tanya's sensitivity to and understanding of the needs of our students with learning disabilities. We will miss Tanya, but she will remain connected to us through her daughter, Laura, in fourth grade.
Suzan Greenfield is our full-time resource room teacher. She comes to us from Stevens Elementary. She has a wealth of experience, a welcoming spirit, and an intense curiosity about how children learn. Even if your children are not enrolled in the resource room, please stop by room 110, between the kindergarten rooms and Kids Inc, to greet her. She serves students in need of specially designed instruction because of learning disabilities, or social/emotional challenges.
Rachel Friesen is our Instructional Support teacher. She will be serving us in three ways: (1) kindergarten and first grade students in guided reading groups, (2) 2nd and 3rd grade ALO students in math, and (3) a before school 4th and 5th grade Math booster club for students who need an extra dose of math to support their success. Ms. Friesen comes to us from a career as teacher, and coach in both LA and Seattle. She's accepted a challenging job, and we are pleased to be benefiting from her skill and knowledge.
Cheri Guthrie is the second grade teaching partner with Suzy Leth. Ms. Guthrie has had more than 10 years of teaching experience at a variety of grade levels. She brings lots of enthusiasm and skills as she returns from several years of child-care leave. She is replacing Jill ....... Who is on childcare leave with her new baby boy, Oliver.
Houria Rolloson joins us as an aid for our resource room. West Woodland was selected as a pilot school to implement an Integrated Service Delivery model in kindergarten. This model supports differentiated instruction for students with special needs. Ms. Rolloson supports the kindergarten class. She has been an aid in Seattle School district, and also a teacher in France and Morocco. (She's fluent in French, if you want to practice!)
Leslie Easton will increase her time to be our full-time counselor. Ms. Easton has become an indispensable part of our community. She is a gifted educator who supports children's social-emotional growth through her presence on the playground, in the lunch room and in the classroom. She guides our staff in implementation of our social skills curriculum, and will facilitate our Student Intervention Team. She will continue to serve on our advisory council whose focus has been on creating a positive, inclusive school climate.
Steven Haeck, sponsored by the PTA, will join Randall Davidson for ½ day each week, working with our 4th and 5th grade students. His music specialty is clarinet, but he is trained to teach all beginning instruments. We look forward to having every 4th and 5th grader in this program.
We also welcome our new Artists in Residents, sponsored by the PTA.
WACKY WEDNESDAYS INFO
We added more WACKY WEDNESDAY activities for September 30: American Girl Doll Playdate and Time for some KICKBALL! Click here for registration forms or find them in the office. Please return them to the office as soon as possible, they will fill up quickly!
Registration is still OPEN for Flip Flop Story Books and Sing Out! Registration for Draw Manga Style and Outer Space Galactica Spectacula is CLOSED.
Chess Club
So many students at West Woodland join the chess club that we have three coaches. Every Monday from the end of September to the State Meet in April, over 70 kids of all abilities will learn strategy, concentration, sportsmanship, patience, plotting and scheming, and how to clean up after snack-time too. Our trial class for new students will be September 21st, after school on Monday until 4:30 (PLEASE RSVP).
The season starts September 28th, but kids can join at any point of the year. Kindergarteners must bring an adult with them. We need parents who can help occasionally with check-in, tournaments, snack, website, and photos. Please contact Lynn Lee 632-4096 lynnstevelee@earthlink.comor Holly Salowey 484-1442 tubodog@hotmail.com with any questions.
Registration forms can be down loaded from our WW website, or picked up in the office. http://www.westwoodland.org/student_activities/chess/Chess_Club.html
Welcome back to all the returning students and parents and a special welcome to the new parents and students!
The Choir Steering committee and our Choir Director, Donna Brodland, are gearing up for the 2009/10 season and are looking forward to another great year. Last year we had an excellent year, with 150+ students in the Cub and Wildcat Choirs. Based on the feedback from last year, the kids had a great time while learning the joys of singing and performing. Both choirs had the opportunity to perform at school functions and at external events at the Norse Home, Seattle Center and the Husky basketball game.
For all the new parents, there are two Choirs - Cub is K through 2nd and the Wildcats are 3rd to 5th. Each Choir rehearses twice a week before school (8:25 to 9:05) to learn new songs and rehearse for upcoming performances. Cubs rehearse Tuesday and Thursday and Wildcats are Wednesday and Friday. In addition, each Choir has about five performances a year, both in the school and at external functions. The first practice for the Cub Choir is Sept. 29 and the Wildcats begin on Sept. 30.
The cost for the Choir is $120 for the school year. Registration forms are available in the office, click here to download a registration form or you can e-mail the Choir Steering Committee at wwchoir@gmail.com and we will send one to you. We do have limited space so all new choir participants will be accepted on a first come basis, so the sooner you get the registration in the better.
We would like all registration forms in by Friday, September 26!!
Hope to see you in the Choir!! If you have any questions please e-mail us at the address above or call Jodi Freeman at 206-235-9053.
Choir Steering Committee
With the school year in full swing it is time for after school activities. We have several classes to start the year out with. Moonpaper Tent, Mixed Media class, and Everything Manga Art Club. Click here for more information and registration forms.
What an exciting start to Arts Friday. Every week, I will report a small journal about what kids did during their Arts Friday lessons. If available, I will also include a photo or a video of their weekly activity on SNEAKS because your kids may or may not be able to bring home or share with you their arts experience each and every Friday.
On September 11th, all grades except the Kindergartners started Arts Friday. Music in the library: Ms. Rebecca Young and the primary graders got to know each other by singing and clapping their names in melodic syllables. Music on the stage: Intermediate grade students learned about different musical styles and talked about different ways to learn and experience music with Ms. Karen Sorensen, Mr. Chic's subsitiute. In the art room: Ms. Anne Pfeil and Ms. Joni Pecor explored the wonderful element of line by using double tipped colored markers and sharpies-there were broad lines and thin lines, dashes and squiggles, jagged lines, curvy and straight. Come see what they are doing, VOLUNTEER in the art room for Arts Friday! We'd love to have you. Mylen Huggins, Arts Friday Coordinator, mylen@hugginsandsons.com or 206-781-9617.
BABY FOOD JARS, if you have them, the art room needs them. Clean and with lids. THANK YOU!
Going home today via kid mail is an annotated version of the West Woodland PTA/Volunteer Packet, also known as the "Second Week Packet". The forms that require you to fill out and return have been sent home with your children. Please fill out the forms and return them to your childrens teacher or to the office. If you have any questions about the forms or about volunteering at West Woodland please contact Erin Pedersen (skygal1@hotmail.com) or Martha Gizinski (mcgizinski@seattleschools.org)
Hard Copies Coming Home - Please Return
Volunteer Opportunity Checklist
Seattle Public School Screening Form
PTA Membership Form
Directory Consent Form
Forms Available Online
Choir and Chess Registration
Legislative Survey
Volunteer driver checklist, required for field trips
Scholarship application
School calendar
Logo wear
What to expect the first day of kindergarten
Arts Friday
Computer Lab
Description of Volunteer Opportunities
Thanks to all the volunteers who help make this school a success. We appreciate all you do.
2ND TO 5TH GRADERS - BRING YOUR BIKE HELMET TO GYM CLASS STARTING SEPTEMBER 21ST
PE classes for grades 2-5 will cover the Group Health Basics of Bicycling curriculum, a 3-week hands-on skills and safety course.
Cascade Bicycle Club Education Foundation provides bikes and helmets. Shared helmets will need to be readjusted for each new user and must be worn with a shower-cap-type liner to reduce the potential for lice.
You may use your own bicycle helmet instead (not skateboard helmet). Please adjust it at home and remember to bring it to school. You may leave it in your classroom during the week if you won't be using it at home.
Helmet fit: Remember EYES, EARS, MOUTH
EYES: Look up to see the top edge of the helmet. The helmet should rest just above the eyebrows and not tip back to expose the forehead.
EARS: Straps should form a Y under the ears, with buckles just below the ear lobes.
MOUTH: With the chin strap buckled, open your mouth wide and feel the helmet pull down on your head. The strap should be snug enough to fit just two fingers between strap and neck.
Spanish News
¡Hola! There is new things happening in the Spanish room this year. Click here for a complete list of the vocabulary your kids are learning.
News from the Committee formerly known as FUNdraising
The purpose of this committee is two-fold. Obviously, one purpose is to raise funds (last year proceeds from parties and other events was almost 7,000 dollars - THANK YOU!). The second purpose is community building ~ giving people the chance to meet each and build relationships. Keeping both purposes in mind we are making a few changes this year. All parties and events will have a suggested donation amount. We want YOU at the events! Pay what you can, but please come!
Mark your calendars for these upcoming events:
Kindergarten Mom and New Mom BUNKO - September 25th 6 PM @ Deb Sundblad's home
All School Back to School Splash - September 26th 4:15-5:15 @ Mountlake Terrace Pool
TGIF WindDown (COED!) - October 23rd 5PM @ Michelle and Scott Fasser's home
We are also adding a couple of Wacky Wednesday opportunities! Sign your child up for the BIGGEST American Girl Playdate Ever or the Kickin' It Kickball Class and your registration fees go right into the PTA General Fund.
We're still brainstorming... if you have a great idea, a talent, a hobby, and skill to share with the WW community or can help with our next Wacky Wednesday (October 23rd) , contact Shannon Frizzell (Kryzzell@drizzle.com) or Chrissy Bauer (bauer.christine@comcast.ent) and we will help you get on the calendar and coordinate and advertise your event.
LEGISLATIVE NEWS - Join a Seattle Public Schools Community Meeting this Month
District IV Community Coffee Hour Meeting with Michael DeBell
Saturday, September 26, 9-11a
Caffe Apassionato (next to Fisherman's Terminal) (Fourth Saturday of every month)
Coffee Hours with Superintendent Maria L. Goodloe-Johnson
The Superintendent will be holding the series of informal coffee hours to provide families and community members with an opportunity to discuss the issues that matter to you and your family.
Monday, September 21
6:30 - 7:30 p.m.
Eckstein Middle School, 3003 NE 75th Street, Seattle, WA 98115
Wednesday, September 23
8:05 - 9:05 a.m.
Washington Middle School, 2101 S. Jackson Street, Seattle, WA 98144
Monday, September 28
4:00 - 5:00 p.m.
Hamilton Middle School, 4400 Interlake Avenue N, Seattle, WA 98103
Tuesday, September 29
12:00 - 1:00 p.m.
Aki Kurose Middle School, 3928 S. Graham Street, Seattle, WA 98118
Tuesday, September 29
6:50 - 8:00 p.m.
High Point Community Center, 6920 34th Avenue SW, Seattle, WA 98126
GET READY FOR WALK AND WHEEL MONTH
October is when we celebrate the benefits of getting to school without cars! Students earn prizes & recognition for days they walk, bike or take the bus.
Details next week, but here's what's coming:
Save the date: Wednesday October 7th is International Walk to School Day. Celebrate with other WW walkers and cyclists before school.

Walking school buses: Talk to your WW neighbors to set up walking school buses - parents take turns leading groups while picking up WW students along an agreed route, everyday or just certain days.

Take a practice bike ride (grown-up and student) to test your favorite route. See if you can bike to WW a day each week.

Try a Metro route to school if you live farther away but don't use a school bus, or drive and park at least five blocks away and walk the rest of the way to WW.

2nd-5th graders: bring your helmet (or use a loaner) for another round of the Basics of Bicycling class in PE for the next three weeks.
VOLUNTEERS NEEDED to lead walking school buses, help set up and coordinate the program (now through mid-October), tally trips, distribute prizes, etc.
WW Info? Contact Malva at bmsj4@msn.com
(This is my last year at WW, so I need to train someone for the future!)
See more about walking to school at http://www.walktoschool-usa.org and www.feetfirst.info and www.saferoutes-wa.org
IN THIS ISSUE
Staff Changes at West Woodland
Biking in Gym - Don't forget your Helmet
News from the Committee Formerly known as FUNdraising
UPCOMING EVENTS
Sept 17 - Oct 5 PTA Fall Fund Drive
Sep 19 2nd Week Packet Sent Out
Sept 21 2-5 graders bring helmet to school
Sept 24 Welcome Back Night Potluck for First and Second Grade Families. West Woodland playground 6-7:30. Questions contact Holly Salowey at tubodog@hotmail.com
Sep 25 New Mom's Bunko Night
Sept 26 Montlake Terrace Pool Party
Sept 28 Chess begins
Sept 29 Choir begins
Sept 30 Wacky Wednesday, 1:20 dismissal
Oct 1 Art Docent Training at 6:30pm in the art room.
Oct 7 International Walk to School Day
Oct 9 No School - professional development day
NEXT WEEK AT WEST WOODLAND
Monday 9/21
1:30 p.m. "Super Cool" Assembly
Tuesday 9/22
Wednesday 9/23
Thursday 9/24
Field Trip - Room 212
3:45-5:00 Advisory Council Meeting
6:00 p.m. K-1 Potluck
Friday

Click here for the Seattle Public School District Events Calendar
Click here to go to the West Woodland Google Calendar of events for the whole school year
Kids love the Art Docent Program! Work with your child's teacher and other art docents to enrich class curriculum. Conduct 1 hour, monthly (or more) projects which foster creativity while introducing art masterpieces or art styles. Plus it is FUN. We have a great archive of lesson plans and a well-stocked art room. We need 6-12 docents per grade, so don't be shy to volunteer your time, energy, and talents. Holly Salowey (789-7578, tubodog@hotmail.com ) Mylen Huggins (781-9617, mylen@hugginsandsons.com ) are this years coordinators.
Art Docent Program Orientation is on Thursday Oct. 1 at 6:30 pm in Rm. 209, conducted by Holly and Mylen.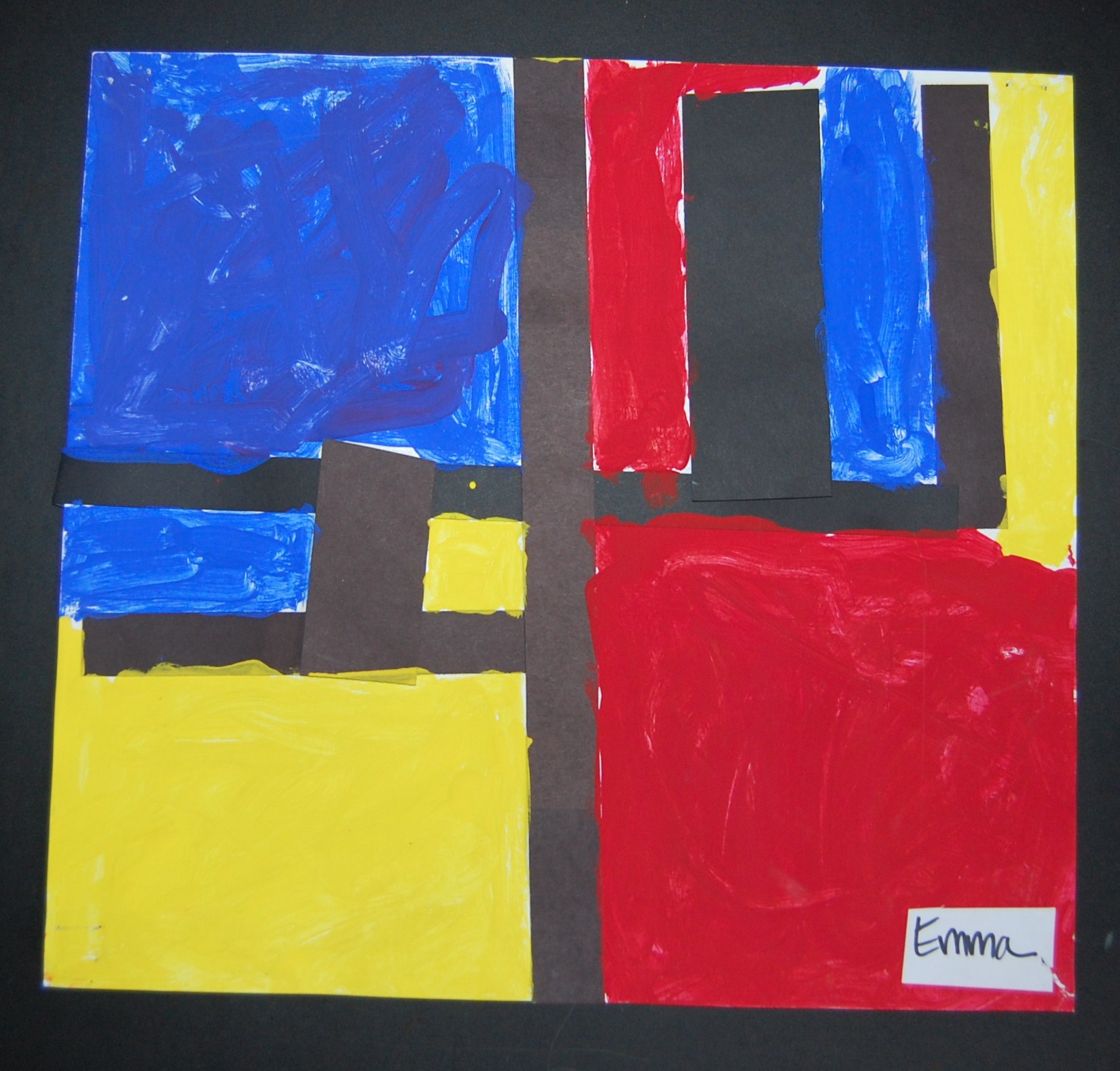 Thank you parents that have helped with the lunchroom these fist days of school! We can always use a parent or two to help with the lunchroom and recess supervision. If you are available at 11:35 and are willing to do a shift, contact Shannon Frizzell (Kryzzell@drizzle.com). We are working on getting a schedule for the year, so let her know what day you are available - either on a regular basis or as a one-hit wonder.
THANK YOU for considering helping out. Our kindergartners, in particular, need you!
Chinook Books
They are available during PTA coffee hour on Friday mornings. For more information on how you can buy or sell Chinook Books contact Jennifer Paris parismoe@comcast.net or Julie Johnson juliejohnson@solsungaurd.com
Hi West Woodland families!! We still have several volunteer opportunities. And would love to get them filled. Please contact Erin Pedersen (skygal1@hotmail.com) or Martha Gizinski (mcgizinski@seattleschools.org)
Nurse's office-checking emergency backpacks (date to be determined), Vision and hearing screening (October), Volunteer in the health room (Mondays, Wednesdays and Fridays), organizing Health Registration Forms.
Crossing Guard on 3rd and 56th for the mornings.
Chairs/co-chairs for the following committees:
Staff Appreciation
School Tours
International Pot Luck
Walk/Bike to School
Ballard Parade
Banking
Room Rep Coordinator
Also, we have a lot of packets that need to be cut. You can do it at home, if you can help, please contact Erin Pedersen (skygal1@hotmail.com).
Thanks West Woodland volunteers!! We appreciate you.
PARTIES
Parties help to make West Woodland a wonderful community!
Have a great time while
raising money for our school!
Make a Splash at the all School Pool Party
When: Saturday, September 26, 2009
4:15 –5:15 pm
Where: Mountlake Terrace Pool
5303 228th SW MLT
$18 suggested per family donation
all proceeds of donation going to PTA general fund
RSVP to Shannon Frizzell at kryzzell@drizzle.com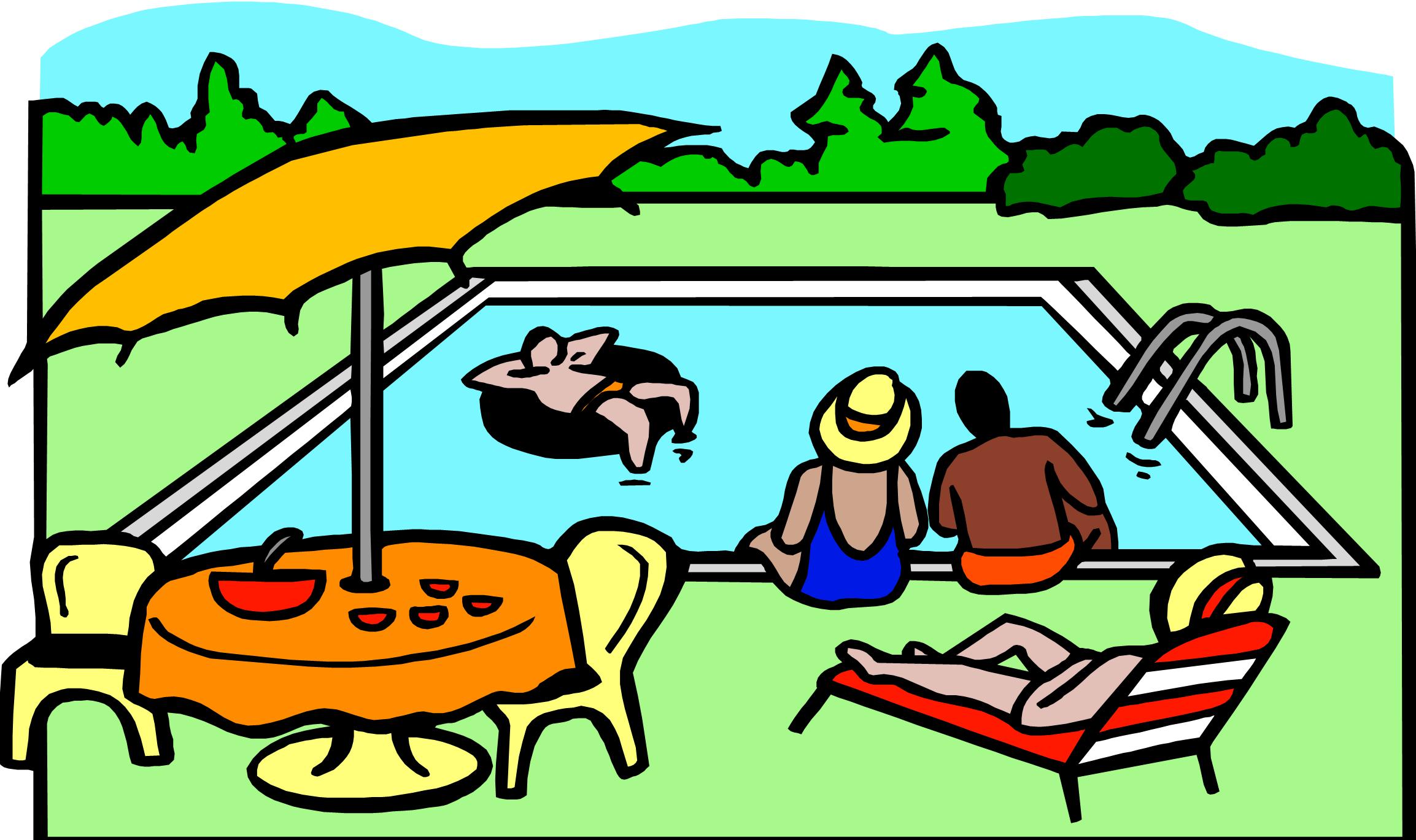 Bunko is a tradition at West Woodland. A simple game of dice rolling plus a heavy dose of snacks and fun company makes for a super way to meet new moms! Please join us:
When: Friday, September 25th at 6pm
Where: Deb Sunblad's home - 138th N 73rd RSVP to Deb at dsundblad@comcast.net
Hosted by Deb Sunblad, Angela Fleet and Kelly McGinnis Suggested donation of $25-$30 goes directly to the PTA general fund
WEST WOODLAND ELEMENTARY
5601 Fourth Avenue NW
Seattle, WA 98107
phone 252.1600
fax 252.1601
www.westwoodland.org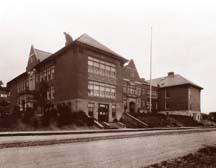 West Woodland Elementary circa 1928