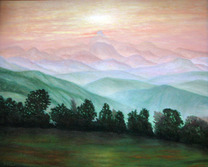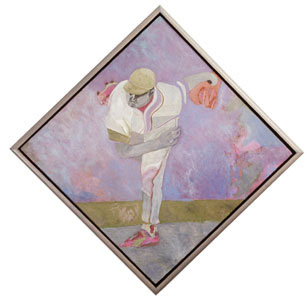 From left: Mountain Top by Matthew Tovian, placed at Homeowners' Rehab Chapman Arms. Like A Rocket by Susan Miller-Havens, placed at Department of Youth Services in Lawrence.


Hi Friend,
We have been busy bees getting ready for our second annual Art BINGO coming up on April 20th. It is fitting that our event colors are yellow and black!

Last year while we were envisioning a signature event for The Art Connection, we were committed to creating a casual, fun atmosphere that would attract new fans. So please, dust off your Saturday night casual, colorful attire (and perhaps your funky bingo hat!), and come play to win at Art BINGO.


Bringing Art to Life,
The Art Connection

---
Meet the Artists of Art BINGO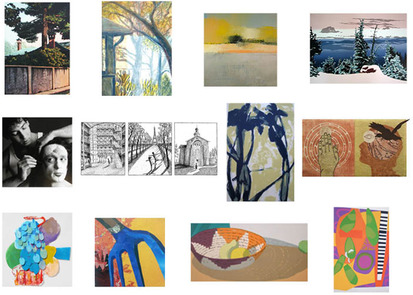 We are so fortunate for the generosity of the following artists (from top left)
Martha Jane Bradford
,
Prilla Smith Brackett
,
Irma Cerese
,
Deborah Clearman
, Al Fisher,
Alex Gerasev
,
Candy Nartonis
,
Debra Olin
,
Ellen Rich
, Stanley Rodriguez,
Anne Silber
,
Maria Termini
Our jurors
Leonie Bradbury
and
Carolyn Muskat
selected these one dozen artworks from more than 60 submissions. We want to thank everyone who submitted art for consideration.
We also want to acknowledge the
Boston Arts Academy
, who partnered with The Art Connection this year so we could have one of our 12 bingo games feature a youth artist. Congratulations to 11th grader Stanley Rodriguez for having his work juried into Art BINGO.
Before the event, we're offering Bingo Card Packages of 12 for $100. At Art BINGO, cards will be available for $10 apiece.
Buy Bingo Cards here
!
---
A Call to Action

recently selected by CASPAR, Inc.

The House Way and Means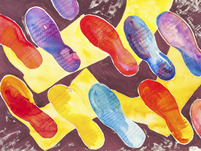 Committee released its budget yesterday (4/10/13) proposing a $8.2 million budget for the Massachusetts Cultural Council -- a $1.5 million CUT to the Massachusetts creative community.
Send a clear message to your representatives by Friday, April 12.

$8.2 million is less than 1/2 what our budget was 10 years ago. This leaves our artists, arts organizations, and arts educators without the vital resources necessary to do their jobs.
Click here today
to send an email to your representative urging him/her to co-sponsor Representative Atkins' amendment to restore $4.5 million in the Massachusetts Cultural Council budget.
You can make a difference!
Click here now to ask your representative to stand up for the creative community.
---
B-11, I-28, G-51.... BINGO!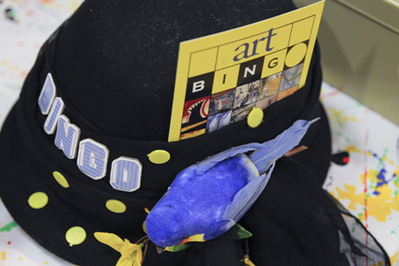 "Bingo calling is my calling"
-Dan Hunter

Proudly introducing our Art BINGO callers:

Mixed media, collage, and found object artist
Rob Rovenolt
Playwright, singer, political consultant, and teacher
Dan Hunter
Painter, arts professor, and environmentalist
Carole Bolsey
Executive recruiter, adventure traveler (& secret sculptor)
Ted Chaloner
Rolling out the red carpet for our Master of Ceremonies...
Robert Lewis Jr., a community leader who has served in several key roles focusing on community leadership and positive youth development including as VP of Programs at The Boston Foundation and Director of the City of Boston's Centers for Youth and Families. He is the founder of HomeBASE, a new non profit that will use a sports-based approach to engaging young men in Roxbury, Dorchester, and Mattapan.
Buy tickets to our event online at
http://artbingo.eventbrite.com/
---
A Silent Auction to SHOUT About!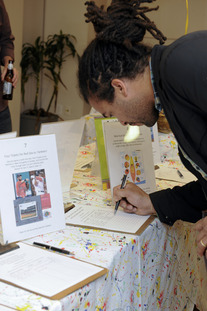 Bid baby, bid! And you'll want to with items on the docket including an art weekend for four in the Berkshires, tickets packages for cultural events in Boston (everything from baroque to baseball!), or resort accommodations in an international location of your choice.
More of a homebody? We've got you covered with in-home yoga classes, a private chef service, or a gourmet food basket.
There are over 25 items to choose from... Just don't get out-bid.
---
Featured Artist
Clara Wainwright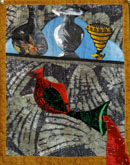 Clara Wainwright is the Honorary Chair of 2013 Art BINGO. She has placed 16 fabric collages and quilts through The Art Connection. Her fabric art is beautiful and serves to tell stories of people from all walks of life. Clara is most known for being the Founding Mother of Boston's First Night.
Read more about Clara here.
Featured Agency

Victory Programs: LARC & Women's Hope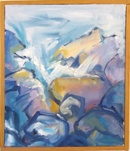 Victory Programs' mission is to open doors to recovery, hope and community to individuals and families facing homelessness, addiction, or other chronic illnesses. They have received 100 works at five of their 17 sites.
Read more about LARC & Women's Hope here

---
---
---
---