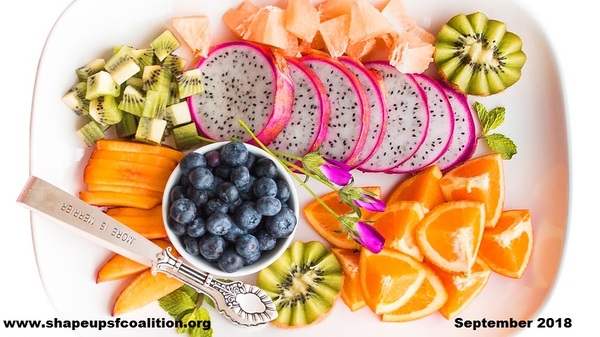 Dear Shape Up SF Partners,

Suddenly, September is here! Now, we can finally get some summer weather...

Again, thank you all for coming out and engaging during our July Coalition meeting. Since we've convened, the Shape Up SF Steering Committee, Capacity Building Action Team, and the Policy-Systems-Environment Action Team have been working collectively to move the mission of our coalition forward. We've been looking at ways to better impact the city of San Francisco by leveraging our collective strengths, engaging with our communities, and aligning our expertise with our passion for ensuring that the healthy choice will become the easy choice in San Francisco!

At our Shape Up Steering Council, we are planning for training that will help all of us get grounded in better understandings of how to do Racial Equity work. With our focus at reducing chronic disease disparity, there are many communities of color that are disproportionately impacted by chronic disease in SF, and the conditions that create these disparities. We want to make sure we have deeper understandings-- together-- for why this happens and how we can change it. We will be sharing opportunities for the coalition to learn with us, this Fall. Details to come.

Also this fall, UCSF's PRIME-US students will be working with us to gather community input into where new public hydration stations should be installed, and what signage should look like Citywide for letting San Franciscans know where to find them once installed. If you have time to meet with a group of students next Tuesday September 18th between 2-5pm, please let us know; we'd love for them to get a chance to ask for input in waiting rooms or other venues in the community. We especially would like to hear of opportunities to visit: Chinatown; Visitacion Valley; Excelsior; SOMA.

There are multiple Town Halls happening this month, where SFDPH staff will gather input throughout the city of San Francisco for how best to spend the sugary drinks tax. These are prime times for community members to speak to how we can best help promote healthy eating and active living. Let's all encourage our community members to come out and to let their voices be heard.

Have you seen the updated SUSF Coalition website? Visit the new page that highlights the strategic direction of this great coalition, the structure, and action teams here.
The next Coalition meeting is on October 10th 2-4pm 25 Van Ness, room 610

We look forward to seeing you all there!

Lastly, I am stepping down as co-chair of Shape Up San Francisco Coalition. It's been a great opportunity to serve San Francisco and I've learned a great deal. During my time here, we've gone through a strategic planning refresh which really helped us determine a strong path forward for our health equity work, and provided us an opportunity to make significant contributions to the first year of implementation of the SF Soda Tax Committee, where several of our Shape Up Steering Council members also serve. Shape Up will continue our good work under the leadership of two dynamic young leaders: Sarah Fine(UCSF CVP) and her new co-chair Franny Wong (Children's Council).

Thank you all!

Roberto Vargas, Shape Up SF Coalition Co-Chair

The SF Department of Public Health is seeking input from populations most impacted by sugary drinks in order to develop funding priorities. SFDPH started by convening focus groups to learn from the community what their needs, capacity and desires related to healthy eating and active living. As their next course of action, SFDPH is hosting 5 town halls in September to:
Reflect on the input from those community focus groups; and
​Gather more input to inform funding priorities for the sugary drinks tax.
Town Halls are listed
here
and this
site
provides details, flyers, and RSVP links as well as survey links (
English
|
Spanish
|
Chinese
) for those who can't make it in person.
Bayview Hunters Point – Tuesday, September 11, 2018. 6pm – 8pm; Southeast Facilities Commission, 1800 Oakdale Ave
Mission – Wednesday, September 12, 2018, 5:30- 7:30 pm; Mission High School Cafeteria, 3750 18th St.
OMI – Monday, September 17, 2018. 6pm – 8pm; Minnie & Lovie Ward Rec Center, 650 Capitol Ave.
Tenderloin – Wednesday, September 19, 2018; 5:30-7:30 pm; SF Main Library – Latino Room, 100 Larkin St
Western Addition – Thursday, September 20, 2018; 6pm – 8pm; Hamilton Rec Center, Multipurpose room 1, 1900 Geary Blvd
Chinatown- (TBD)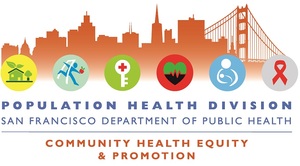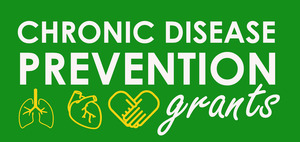 Check out some of the CURRENT EVENTS happening with a few of the Culture of Health Grantees below!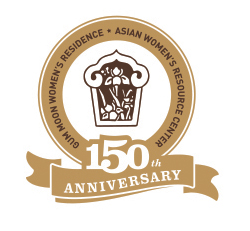 Congratulations to the Gum Moon Residence Hall on 150 years of service!
A series of 9 Healthy Eating and Active Living (HEAL) classes will be held at Presbyterian Church in Chinatown, located at 925 Stockton Street, San Francisco, CA 94108, every Thursday from 10/4/2018 to 12/14/2018 , 10am - 11:30am. Each class includes 30 minutes physical activity and 1 hour of nutrition message, interactive activities and food tasting. 9 skills will be taught including "Choose MyPlate", fruits and vegetables, physical activity, low fat low sugar eating, portion control, limit sweetened drinks, reduce screen time, food label reading and healthy cooking. Participants who complete 6 out of 9 classes will receive 2-week free YMCA membership. The classes are sponsored by Gum Moon/Asian Women's Resource Center, Chinatown Public Health Center, San Francisco Department of Public Health, Chinatown YMCA and Presbyterian Church in Chinatown.
If you are interested, please call (415)788-1008 to register.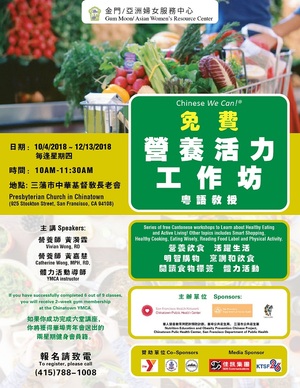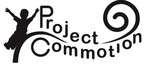 Community Wellness Workshops
Project commotion is inviting you to our FREE Community Wellness Workshops!
*
These workshops were made possible with funding from the Community Health Equity and Promotion Branch of the SF Department of Public Health."

Learn about holistic health wellness through
nutrition, movement and art. Participants receive an incentive after each workshop.Enrollment is required,visit www.projectcommotion.org to enroll.

Workshops are offered to low income San
Francisco families, however, everyone is
encouraged to apply. Classes will be held at Project Commotion (2095 Harrison St. SF) and are open to school age children and their caregivers. Contact us directly if a younger sibling would like to participate.

Farmer's Market Workshop Thursday 9/27/18 or Saturday 9/29/18 4:00-6:00 pm.
Learn about the importance of eating healthy
foods and prepare for a trip to the Farmer's
Market.

Eat a Rainbow Workshop
Thursday 11/8/18 or Saturday 11/10/18
4:00-6:00 pm.
Focus on a colorful diet and how to create
movement opportunities at home.

* Wear comfortable clothes to allow movement and play.

email: info@projectcommotion.org
We are launching 2 new FREE programs, made possible by the San Francisco Department of Public Health:

Here's an exciting new health and wellness community class series being offered in the Excelsior District of San Francisco at Community Well.

This series was made possible with funding from the Community Health Equity and Promotion Branch of the SF Department of Public Health."

, and is proud to partner with Urban Sprouts.


Please let the community members, partners and organizations in your networks know about this FREE community program offered in English, Cantonese, and Spanish called I Feel Good – A Community Wellness Project! The project includes 6 in-person classes. Each class will cover a different topic around natural chronic disease prevention.

This series will cover a variety of materials such as growing food at home, herb gardening, stress reduction at work, nutritional cooking for the family, and preventative health education. All classes are kid friendly and open to the public.

There is a required registration and enrollment process to attend this program. To get more info about this program go to this Eventbrite page today:

Who Would Benefit from this program?
Do you know anyone interested in receiving support around managing a chronic disease or reducing his or her chances of a receiving a chronic disease diagnosis? Do you know any community members or families looking to find a time, group, or community space to create a healthy lifestyle for themselves and/or their family with support?

Do you know anyone who is living in, near, or around the Excelsior District of San Francisco and desiring information around topics of natural health and wellness? If this sounds like someone or a family you and/or your organization knows, then please have them reserve their Eventbrite ticket now to start to enroll and register!

***Attend at least 5 classes and to be entered to win one of two Samsung Galaxy Tablet A7s. Winners will be drawn at the last class!
***All classes are kid friendly and free!

Please reach out to Jennifer Navarro-Marroquin (jennifer@communitywellsf.com) for additional information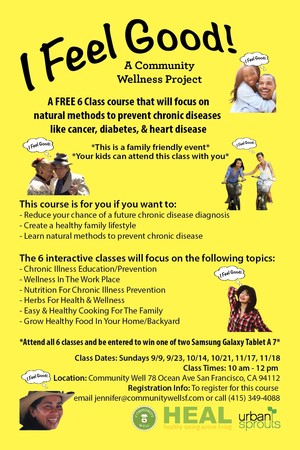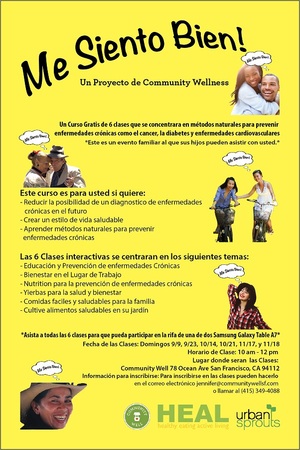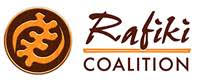 Rhythmic Stretch Movement
A 360° full body stretch via slow rhythmic movement, deep breathing along with mat and chair work.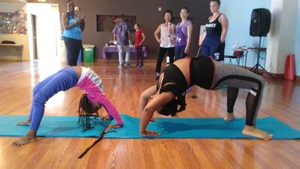 Thursday, September 13
th
at 5:30 pm
Thursday, September 20
th
at 5:30 pm
Thursday, September 27
th
at 5:30 pm
Resultz Health & Fitness
Comprehensive education, nutrition, goal setting strength building and fitness training structured to provide focused coaching in preparing our minds and bodies for continued health & fitness.
Saturday, September 15
th
at 9:30 am
Saturday, September 22
nd
at 9:30 am
Saturday, September 29
th
at 9:30 am
Passport Orientation
Registration for Rafiki's 90 day Passport program of nutrition, movement and healing classes starting October 2
nd
.
Tuesday, September 25
th
at 5:30 pm
Thursday, September 27
th
at 6:30 pm
Rafiki Movie Night
"A Wrinkle in Time"
Wednesday, September 26
th
at 5:30 pm
Qigong Intensives
Qigong, often referred to as Chinese Yoga, is a
traditional wellness system designed to optimize
One's entire being.
Part 3 of Training Intensive
Healthy Body, Healthy Mind, Saturday, September 15
th
,
11 am – 2:00 pm
Visit
Rafiki Coalition
for more information!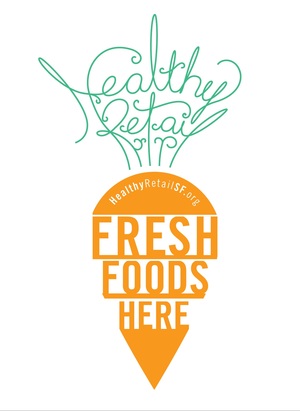 Thank you all for supporting Sav Mor Mart's Grand Re-Opening event that took place on 8/10/18 in the Bayview! Located at 4522 3
rd
Street, Sav Mor Mart is the newest HealthyRetailSF (HRSF) participating store, receiving a new refrigeration unit enabling the store owners to stock fresh fruits and vegetables. Some event highlights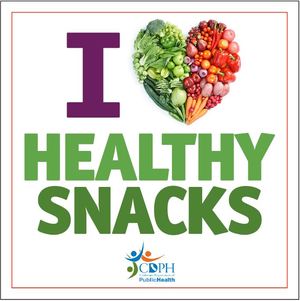 include: ribbon cutting ceremony, free games and prizes, seasonal fruit samples, raffle and a segment on
KTVU news
!:
​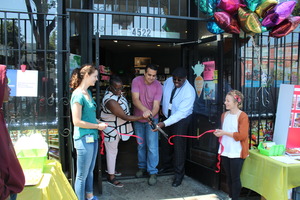 Also in August, the HealthyRetailSF Program partnered with The Feeling Good Project and the Tenderloin Healthy Corner Store Coalition, who hosted a Healthy Snack Day event at HRSF participating store, Amigo's Market (500 Ellis Street). Over 60 residents participated in the afternoon's family-friendly festivities, where free fruit and healthy savory snack samples and educational materials were provided in front of Amigo's beautiful produce mural (see attached photos). Healthy Snack Day was a state-wide day of action funded by CDPH Snap-Ed, where hundreds of events occurred in California on 8/29/18 - see
www.healthysnackday.
com
for more information.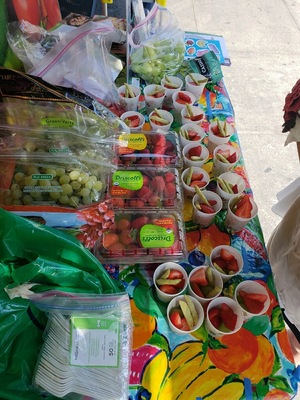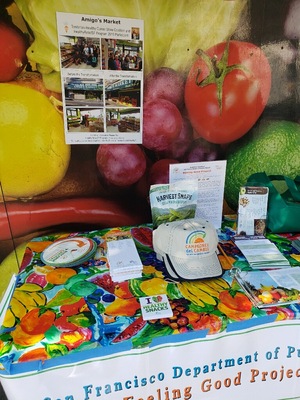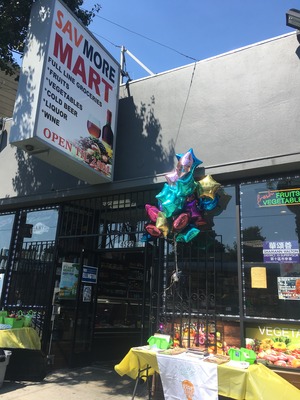 For more information about the HealthyRetailSF Program, please see www.healthyretailsf.org



Funding Opportunity

Please share this funding opportunity widely - the Office of Economic & Workforce Development's (OEWD) Request for Proposals for Invest in Neighborhoods, Business Development, Economic Development and Workforce Development grants (see attachment and this website):
Per your area of work, specifically review the "Program Area M: HealthyRetailSF Community Engagement" section
.
**Deadline is Friday, September 28th by 5:00 pm**
Bidder's Conference is taking place Thursday, September 13th from 12:00-1: 30 pm at 25 Van Ness Ave, Suite 70.
The UCSF Child Health Equity Institute (CHEI); San Francisco Department of Public Health; Our Children Our Families; Coleman Advocates for Children and Youth; Support for Families of Children with Disabilities; Department of Children Youth and their Families, First 5 SF; and San Francisco Health Improvement Partnerships would like to invite you to the 4
th
Child Health Equity Network convening. Building off momentum from prior convenings, please join the conversation with local community and cross-sector leaders to improve the health and wellbeing of children, youth and families.
·
Hear
from the CHEI Community Advisory Board about family research priorities for children's health and health care.
·
Partner
with families, community leaders and other key stakeholders to take action on family research priorities for children's health and health care.
·
Engage
with the Our Children Our Families team to meet 19 citywide targets approved by the OCOF Council to improve outcomes for children, youth and families.
·
Align
with and build upon existing collective impact work to meet the OCOF targets and action family research priorities.
When
: Tuesday, September 18, 9:00 AM to 12:30 PM
*NOTE
: Breakfast and networking from 9:00-9:30 AM. The meeting will start promptly at 9:30 AM.
Where
: Hispanic/Latino Room, Main Library, 100 Larkin Street, San Francisco, CA 94102
If you are able to attend, please
REGISTER HERE
by tomorrow September 12, 2018
. Space is limited and early registration is highly encouraged.
If you have any questions or specific needs, please contact Amy Louer at
amy.louer@ucsf.edu
.
We hope to see you soon!
Child Health Equity Network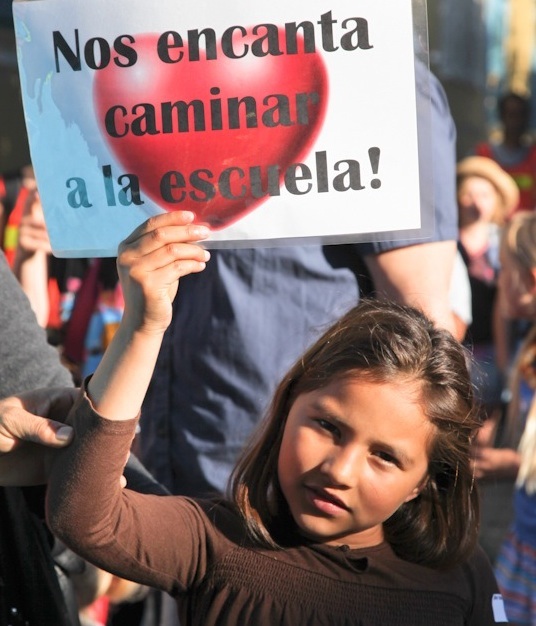 SAVE THE DATE: Walk & Roll to School Day 2018 will be Wednesday, October 10
Help San Francisco students arrive at school energized and ready to learn!
International Walk & Roll to School Day is celebrated in 40 countries and at schools all over San Francisco. The event is open to all schools, public and private. Last year, 76 schools and over 11,000 elementary school students participated — this year our goal is 100 schools!
- Parents can sign up to pledge to walk at bit.ly/WalktoSchool2018
and can win prizes like free family admission to the Exploratorium!
- Schools can register to participate at http://bit.ly/RegisterWalktoSchool
and get free giveaway items (while supplies last) — register now!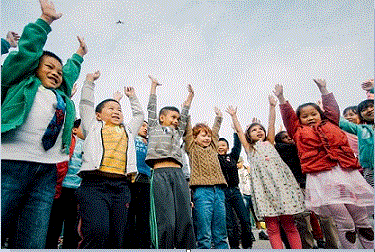 Studies show that children who walk to school enjoy health benefits and academic advantages, as well as getting more quality bonding time with parents. Plus, walking to school gives children a sense of accomplishment, independence, and self-confidence.
However, today, although 40% of San Francisco elementary school students live within walking distance of school, only 27% of students actually walk. The Safe Routes to School Partnership is working to remove the barriers and change that. We're encouraging families to get started on Walk & Roll to School Day, then keep walking as often as possible!
Join the fun on October 10!
For more information, visit bit.ly/WalktoSchool2018 and sfsaferoutes.org.
Questions? Email Vernon Haney at Walk SF at vernon@walksf.org.
Who arrives at school awake, alert, and ready to learn? Biking and walking children! Teachers love it when children are active before school. Walking, biking, rolling or taking transit together also builds community for both children and adults.
The SF Bicycle Coalition invites families that enjoyed biking together this summer to keep up your healthy habit by biking to school. Every SFUSD school has bike racks where your children can safely park their bikes. Parents who bike can continue on your way. Others can return home or go back to the car, or hop on transit.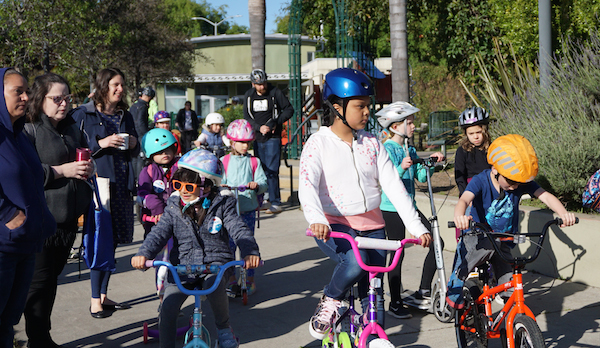 Fall is a great time for parents and volunteers to get involved in school activities to support your children. Safe Routes to School works with public schools throughout the year, helping parents organize "bike trains", "walking school buses" and other events. New neighborhood task forces bring together parents and caregivers to plan events, share school transportation-related concerns and directly address representatives of city agencies.
Please contact our Family and Schools program staff
to find out more
. Information is also available in Chinese and Spanish.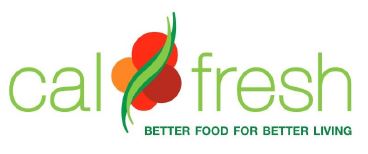 CalFresh Announcement
Important changes to CalFresh as of September 1, 2018
Some CalFresh recipients in San Francisco will be required to meet federal work requirements. The rules apply to anyone receiving CalFresh between the ages of 18-49 without a child living in the home. This federal rule is known as Able-Bodied Adults Without Dependents (ABAWD).
Keep Your CalFresh Benefits - Steps to Take
If you are a CalFresh recipient 18-49 years of age, contact the Human Services Agency (HSA) before September 1 to learn how these rules may affect your benefits and what actions are required to keep CalFresh. Call
(415) 558-4700
, or visit one of our service centers:
1235 Mission Street
|
1440 Harrison Street
Please follow this
link
for more information
(facts sheets and other documentation available in English, Chinese, Spanish, Russian, Tagalog, Vietnamese at above link)
COMMUNITY BENEFIT AND HEALTHY FOOD:
BAY AREA ROUNDTABLE

Wednesday, September 26, 2018 from 1:00 PM to 4:00 PM (PDT)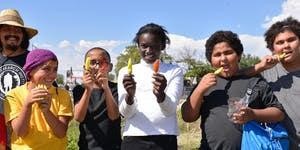 San Francisco Public Library
Please join us for the "Community benefit and healthy food: Bay Area roundtable" on Wednesday, September 26 in San Francisco. Spaces are limited, so
register today
.
Across the country, hospitals are recognizing the vital link between healthy food access and population health, and they are putting their community benefit resources to work on solutions. Inspired by this growing commitment to community health, Health Care Without Harm's
Healthy Food in Health Care program
conducted a national research project with support from the Robert Wood Johnson Foundation.
The roundtable discussion will:
Introduce participants to a new suite of resources in the "Delivering community benefit: Healthy food playbook."
Feature regional examples of best practices including highlights from San Francisco, the East Bay, and Napa County, as well as updates on imminent changes to CalFresh impacting Bay Area communities.
Engage participants in strategizing to bring these resources and practices into their work. The playbook includes guidance on a variety of topics, including how to engage hospital leadership as healthy food advocates, partner with food banks and pantries, and evaluate healthy food access
interventions.
This event is hosted in partnership with the
San Francisco Health Improvement Partnership
and the
San Francisco Food Security Taskforce
. Light refreshments will be served.
Join us to build peer networks, inspire the next generation of creative solutions to diet-related health needs, and advance the development of healthy, equitable and sustainable food systems.
Register
here
by September 24, 2018.

BEETS Program Manager- Community Grows
We're looking for an awesome individual to join our team as the BEETS Program Manager! The BEETS (Band of Environmentally-Educated and Employable Teens) program is a garden-based youth development program that empowers low-income teens and youth of color to develop life and job skills through environmental education, food justice and job readiness curriculum. This position is full time and year-round. Check out:
http://www.communitygrows.org/about-us/jobs/
to learn more and apply.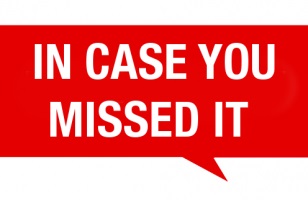 Sugar Sweetened Beverages in the News
- Law and Policy: California Soda Tax Battle Continues
- California Passed Nation's First Kid's Meal Bill
- Living Well Eating Smart: Reducing Sugar Through Beverages

Water in the News
- New Orleans Public Schools Installing Water Filters to Screen Out Lead
- State Mandated Testing Finds Lead in Water
- Detroit Schools Turn Off Drinking Water, Citing Elevated Lead and Copper