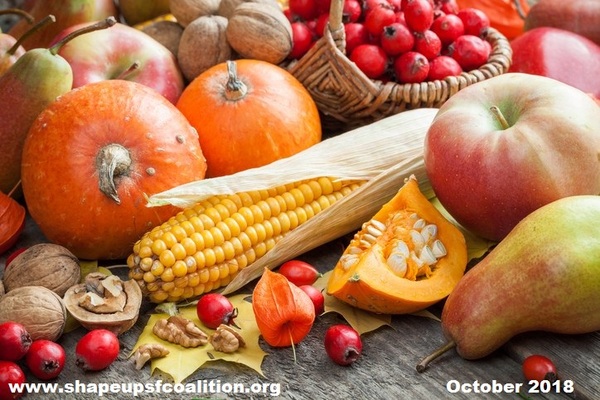 Dear Shape Up SF Partners,

Here we are in the month of October! I hope you all are gearing up for this beautiful Fall Season…

I'd like to take the time to re-introduce myself to this great Coalition! My name is Franny Wong, and I'm the current Vice-Chair for the Shape Up SF Coalition. I've been an active member on the SUSF Steering Committee, and have enjoyed my time working with my colleagues under the leadership of Sarah Fine and Roberto Vargas. At the next coalition meeting, there will be a transfer of positions; as noted in the September issue of the SUSF Newsletter, Roberto Vargas (current SUSF Coalition Co-Chair) will be stepping down and will be passing the baton to Sarah and myself to continue this great work as Co-Chairs for the SUSF Coalition. I'm grateful to have been under the leadership of Roberto and Sarah, and I'm excited to continue the work of this coalition collectively!

In addition to my work as a member on the SUSF Steering Committee, I'm also the Health and Nutrition Manager for Children's Council of San Francisco. My work encourages children and families to live healthier happier lives through the promotion of healthy eating and active living. We work directly with child care providers on improving the quality of their care through implementing best practices around nutrition and physical activity.

Last month, I attended the San Francisco Health Commission's meeting where I spoke on behalf of SUSF, regarding the qualities and qualifications we'd like to see in the next Department of Public Health (DPH) Health Director. I informed the Commission about the huge health disparities we see in San Francisco and that the next Health Director needs to ensure that every person has the resources and opportunities needed for optimal health and well-being.

Kudos to DPH for doing a series of town halls to collect community input regarding effective ways to spend the sugary drinks tax funds! I had the pleasure of attending the town hall in the Mission and enjoyed listening to our community's thoughts around the tax. We're looking forward to seeing the impact the funds will have on the city of San Francisco.

The Shape Up SF Steering Committee, Capacity Building Action Team, and the Policy-Systems-Environment Action Team have been working diligently to progress the mission of our coalition. We've met to discuss ways to better impact the city of San Francisco by engaging with the communities we serve, while insuring that the healthy choice will become the easy choice in San Francisco! If you're interested in joining the Action Teams, please visit the Shape Up SF Coalition website for more information.

Have you seen the updated SUSF Coalition website? Visit the new page that highlights the strategic direction of this great coalition, the structure, and action teams here.

Lastly, the next Coalition meeting is TOMORROW Wednesday October 10th 2-4pm 25 Van Ness, room 610

We look forward to seeing you all there!

Thank you all!

In Health,

Franny Wong, Shape Up SF Coalition Vice-Chair and incoming Co-Chair
The general purpose of the Advisory Committee is to make recommendations to the Mayor and the Board of Supervisors on the effectiveness of the Sugary Drinks Distributor Tax in Business Tax and Regulations Code Article 8.
As of May 2018, San Francisco Department of Public Health is providing backbone staffing for the SDDTAC. SDDTAC information prior to May 2018 can be found here.

October 5th Agenda

September 7th Meeting Minutes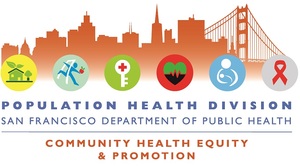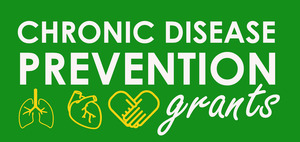 These grants were made possible with funding from the Community Health Equity an Promotion Branch of the SF Department of Public Health

Check out some of the current events happening with a few of the Culture of Health (COH) grantees below!


The "I Feel Good!" series of wellness classes has been a huge success with many neighbors attending and learning about chronic illness prevention. This cohort is now closed, but don't worry, the next cohort will start in January 2019 with the same line up of classes and facilitators.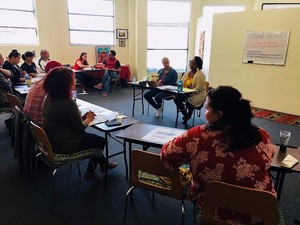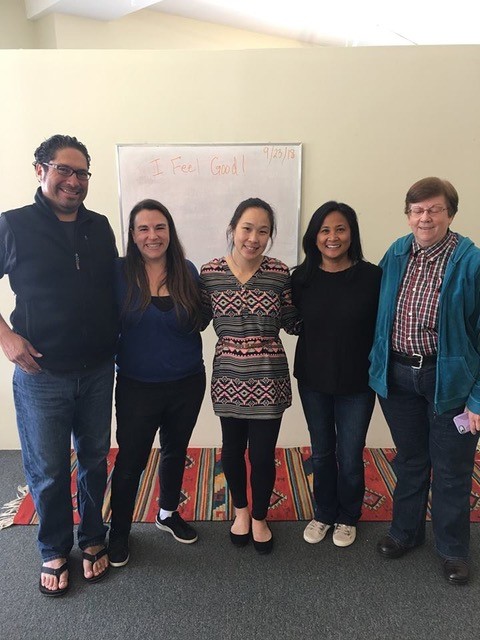 Stay tuned for more information!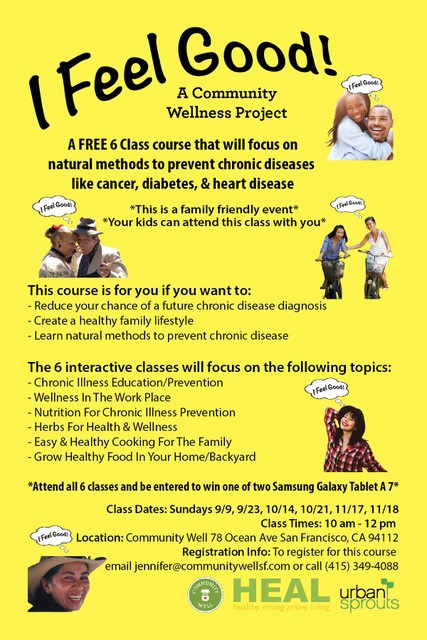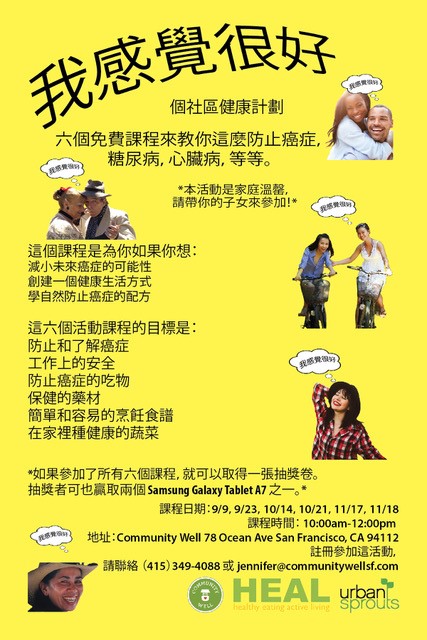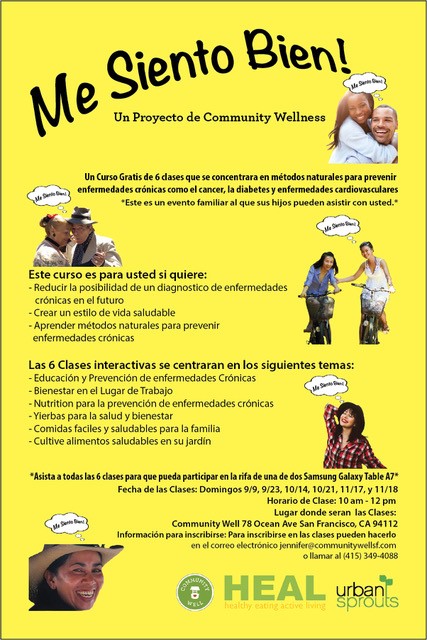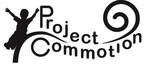 We hosted our first Community Wellness Workshop and the families had a great time. We enjoyed moving with them and teaching them about small movements they can practice at home; we talked about the importance of eating healthy and learned cool facts about tomatoes and summer squash. Families got to take home a recipe book and some fruits and vegetables from our "Farmer's Market" and got to make tie dye using natural dyes.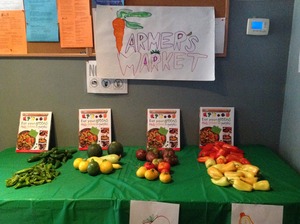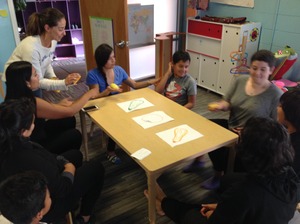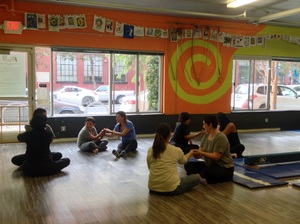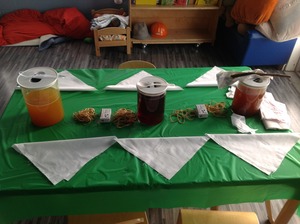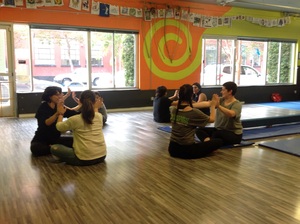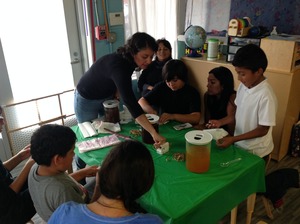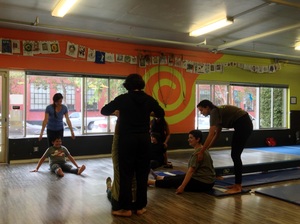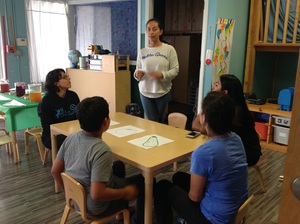 As a lead up to the big 10 year celebration and as a thank you to the community that has supported them, Project Commotion is providing a variety of FREE bilingual events. Check out www.projectcommotion.org:
Roly Poly Lab: 6-week series of interactive classes for 8-42 month olds providing developmentally-appropriate gross motor/physical activities for children and their caregivers to explore how movement impacts health and learning. Cohort begins: October 5th
Safety Crawl: This fun neighborhood scavenger hunt aims to inform families about how to respond in a range of emergency scenarios. Prizes, snacks and useful info await gamers when they cross the finish line. Thursday, October 18 from 4 - 6pm
10 Year Anniversary Party - Music & Performances, Food & Drinks, Silent Auction
Saturday, October 20th, 6pm -9pm, 362 Capp St, San Francisco, CA 94110
Sliding Scale Admission $35-75
Buy Your Tickets Today: https://www.brownpapertickets.com/event/3591107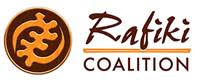 Rafiki Coalition's mission is to eliminate inequalities in San Francisco's Black and marginalized communities through education, advocacy, and by providing holistic health and wellness services in a culturally affirming environment.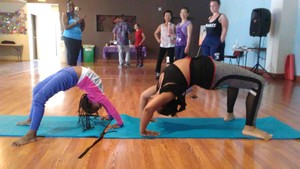 Rafiki Coalition October Programs

Community Meditation
Rejuvenating time to be still and relax with fellow community members.

Thursday, October 2nd at 4:45 pm

Art of Hula Dancing
Graceful and culturally rich movements to enrich our souls and invigorate our body.

Tuesday, October 2nd at 5:30 pm
Tuesday, October 9th at 5:30 pm
Tuesday, October 16th at 5:30 pm
Tuesday, October 23rd at 5:30 pm
Tuesday, October 30th at 5:30 pm

L.I.F.T
A rejuvenating practice, in which community members gather in a safe circle to discuss determination, support and strength..
Tuesday, October 2nd at 6:30 pm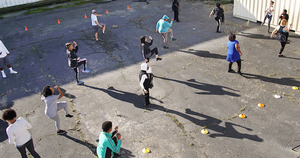 First Saturday Health Party
A Saturday morning neighborhood health party that's good for your mind, body and soul.

Saturday, October 6th at 9:00 am

Qigong with Marion
A distinctive Qigong practice of the Han Dynasty, which focuses on tranquil and powerful movements to optimize internal organ health.

Wednesday, October 3rd at 10:30 am
Wednesday, October 10th at 10:30 am
Wednesday, October 31st at 10:30 am

Therapeutic Yoga
Stretching and strength building movements that provide therapeutic benefits.

Thursday, October 4th at 5:00 pm
Thursday, October 11th at 5:00 pm
Thursday, October 25th at 5:00 pm

Qigong with David Wei
Traditional Chinese yoga designed to optimize one's entire being.

Thursday, October 4th at 6:30 pm
Thursday, October 11th at 6:30 pm
Thursday, October 18th at 6:30 pm
Thursday, October 25th at 6:30 pm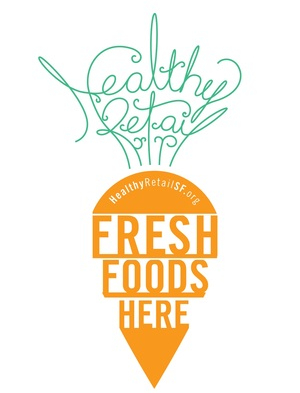 So proud of HRSF participating store owners getting involved in their communities! This month, Ana's Market store owner, Thelma Orozco, participated in the OMI (Oceanview, Merced, Ingleside) Health & Wellness Fair on Saturday, September 15th at the Minnie & Lovie Ward Rec Center. She gathered suggestions and input from residents, displayed some of the many healthy products and produce items sold at Ana's, and distributed free reusable shopping bags and cookbooks. Ana's Market is also now accepting EatSF vouchers!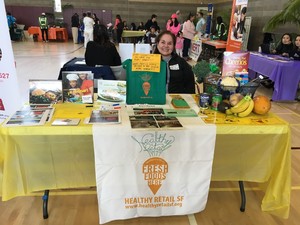 The Tenderloin Healthy Corner Store Coalition hosted their first ever Community Food Forum on September 27th at the St. Anthony's Community Room. The Food Forum brought together Tenderloin residents who had the opportunity to hear about the Tenderloin People's Garden, Food Distribution programs, Food Pharmacy clinical programs, HealthyRetailSF, and from store owner, as well as voice their concerns about food security and food access issues in their community. Satwinder "Bill" Multani, store owner of HRSF participating store, Daldas Grocery, was a panelist at the event, speaking about the changes he has made to his store, and how he can better serve the community as a business.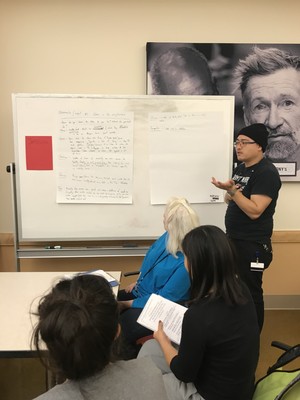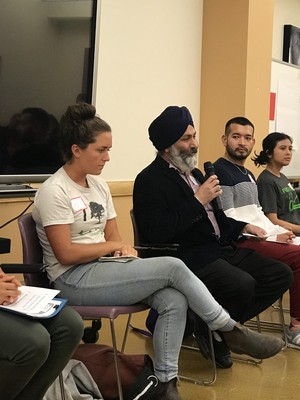 Last month we shared about the Sav Mor Mart Grand Re-Opening event in the Bayview. See here for a great article about the event in the San Francisco Bayview Reporter: http://sfbayview.com/2018/09/bayviews-sav-mor-mart-re-opens-in-new-location-with-fresh-produce-more-healthful-products/

Update on the next HealthyRetailSF store redesign: Due to a change in ownership, Econo Market will no longer be redesigned with the HRSF Program at this time. Instead, Salem Market, also in the Tenderloin at 920 Geary Street, will tentatively be redesigned in November 2018!


Walk & Roll to School Day 2018 will be Wednesday, October 10
Help San Francisco students arrive at school energized and ready to learn!
International Walk & Roll to School Day is celebrated in 40 countries and at schools all over San Francisco. The event is open to all schools, public and private. Last year, 76 schools and over 11,000 elementary school students participated — this year our goal is 100 schools!
- Parents can sign up to pledge to walk at bit.ly/WalktoSchool2018
and can win prizes like free family admission to the Exploratorium!
- Schools can register to participate at http://bit.ly/RegisterWalktoSchool
and get free giveaway items (while supplies last) — register now!
Studies show that children who walk to school enjoy health benefits and academic advantages, as well as getting more quality bonding time with parents. Plus, walking to school gives children a sense of accomplishment, independence, and self-confidence.
However, today, although 40% of San Francisco elementary school students live within walking distance of school, only 27% of students actually walk. The Safe Routes to School Partnership is working to remove the barriers and change that. We're encouraging families to get started on Walk & Roll to School Day, then keep walking as often as possible!
Join the fun on October 10!
For more information, visit bit.ly/WalktoSchool2018 and sfsaferoutes.org.

Questions? Email Vernon Haney at Walk SF at vernon@walksf.org.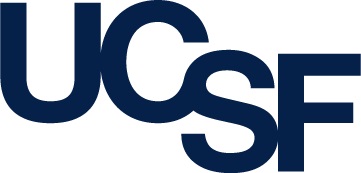 The UCSF Preterm Birth Initiative is seeking new applicants for its 2018-2020 Community Advisory Board positions.
Those who apply and are accepted to the Community Advisory Board will be responsible for assessing grant applications for funding, participate in UCSF preterm birth work-groups, and UCSF Collaboratories that highlight issues that affect Black, and Brown women in Fresno, Oakland and San Francisco. Community Advisory Board members will also take part in raising Preterm Birth awareness in the targeted geographies. Those who apply must either live or work in Fresno, Oakland or San Francisco. Those who are accepted will be compensated 750.00 a quarter, reimbursement for travel and childcare expenses also provided.
Application deadline is Monday, October 8th, 2018 5 PM. Should you have any questions regarding the application or submission process, please do not hesitate to contact Shanell Williams; Community Engagement Director or me (Daphina Melbourne Daphina.Melbourne@ucsf.edu)
___________________________________________________________________________
Symposium and Launching of the Food Industry Documents Archive
This new collection builds on the Truth Tobacco Documents Archive, the pharma and chemical documents archives, and will be cross-searchable across all collections.
Thursday, November 15, 2018
8:30am - Noon
Laurel Heights Auditorium
REGISTER HERE
The UCSF Philip R. Lee Institute for Health Policy Studies and the UCSF Industry Documents Library are excited to announce the public launching of the New Food Industry Documents Archive with a stellar lineup of speakers for our First Annual Symposium on Thursday, November 15th, 2018 at the UCSF Laurel Heights Auditorium
*
The Food Industry Documents Archive is an open access, searchable on-line collection of internal industry documents on food and beverage corporations. It provides a unique vantage point into the industry of use to academics, journalists, health advocates and attorneys on industry-funded science, marketing, policy and more.
Save the date! Registration required!
This event is FREE and open to all in the UCSF community as well as the public.
Thursday, November 15, 2018
8:30am to 12:00pm
UCSF Laurel Heights Auditorium
3333 California St. Suite 265 San Francisco, California 94143

Please

click here

to register.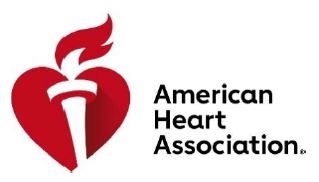 AHA CEO Nancy Brown Statement on CA Kids Meal Bill
CA governor signs bill for healthier beverages in restaurant kids' meals
Healthy kids' meals build healthy habits for life



DALLAS, September 20, 2018 — American Heart Association CEO Nancy Brown issued the following comments on California Senate Bill 1192, the California Healthy by Default Kids Meals Beverages bill:
"California has made history today by becoming the first state to ensure that water or milk comes standard for kids' meals at all restaurants. The American Heart Association applauds California's leaders for making it easier for parents to raise healthy kids. We strongly encourage other states and communities to follow suit, and we call on restaurants nationwide to take immediate action on their own by removing unhealthy drinks from kids' meals.
The drinks kids are served at restaurants have an increasingly significant impact on their health—half of the meals in the United States today are purchased outside of home and children get an average of 25 percent of their calories from restaurant foods and beverages. If their meals come with sodas or other sugary drinks, our kids are at greater risk for heart disease and diabetes. But if their meals come with water or milk instead, we can help them build healthy habits that last a lifetime.

This law is a great step forward in California, but more needs to be done. We stand firmly behind the push for a ballot initiative in 2020 that would right the wrongs of the recent "Soda Shakedown" and institute a statewide tax on sugary beverages. These drinks are making too many people sick, and our communities pay the price.

Nearly half of 2- to 5-year-olds consume at least one sugary drink every day, and beverages are responsible for nearly half the added sugars in kids' diets overall. These numbers are unacceptable; our kids deserve better. The American Heart Association urges policymakers and the food and beverage industry to do everything in their power to help make sugary drinks the exception for kids rather than the norm."
About the American Heart Association

The American Heart Association is devoted to saving people from heart disease and stroke – the two leading causes of death in the world. We team with millions of volunteers to fund innovative research, fight for stronger public health policies, and provide lifesaving tools and information to prevent and treat these diseases. The Dallas-based association is the nation's oldest and largest voluntary organization dedicated to fighting heart disease and stroke. To learn more or to get involved, call 1-800-AHA-USA1, visit heart.org or call any of our offices around the country. Follow us on Facebook and Twitter.

For Media Inquiries: 214-706-1173
Suzette Harris: 214-706-1207; Suzette.Harris@heart.org
For Public Inquiries: 1-800-AHA-USA1 (242-8721)
heart.org and strokeassociation.org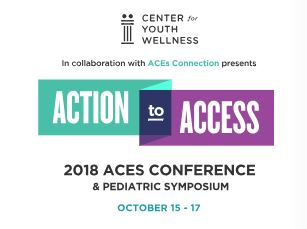 The 2018 ACEs Conference and Pediatric Symposium offers experts and practitioners working in healthcare and other sectors a hands-on opportunity to deepen their understanding of the life-long effects of ACEs, so that they can help build a better future for all children exposed to early adversity and trauma. Join us for our 2018 ACEs Conference & Pediatric Symposium, Oct. 15 - 17 at the Hyatt Regency San Francisco. Learn more at:

ACEs2018.org
Facebook : Twitter : LinkedIn : TEDMED : centerforyouthwellness.org