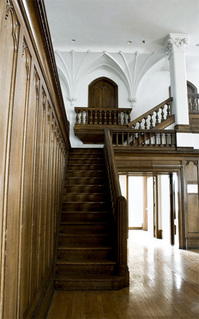 February 2011


Art & news cocktail would not be possible without the support of members of Open Concept Gallery and donations from individuals like you.


---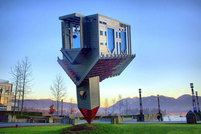 Device to Root Out Evil (1997) sculpture by Dennis Oppenheim at Vancouver, Canada
Dennis Oppenheim (September 6, 1938 – January 21, 2011) was an American conceptual artist, performance artist,
earth artist, sculptor and photographer who was born in Electric City, Washington. He is a highly regarded artist, and has received fellowships from the Guggenheim Foundation and the National Endowment for the Arts. Oppenheim's Journey Home became a part of Grand Rapids in June 2009 when it was installed and dedicated at The Rapid Central Station.
---
Opportunity for Guggenheim Museum in Finland
The city of Helsinki announced that it has commissioned the Solomon R. Guggenheim Foundation, based in New York City to explore the prospect of developing a Guggenheim Museum in Finland. The concept and development study will explore a range of topics, including the form its exhibition and education programs might take, and the economic impact it might have on Helsinki. "It is widely recognized that cultural destinations can help drive economic growth for a country," said Helsinki mayor Jussi Pajunen.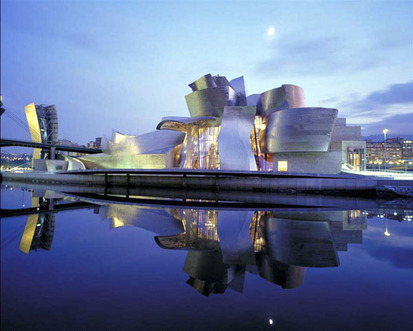 The Guggenheim Museum, Bilbao, Spain
---

What's Your Art? is the premier arts and culture online portal in Greater Grand Rapids, and provides access to all of the arts so that you can choose the art that speaks to you. Dig into the Grand Rapids'
culture
by exploring the
art
and
music
scene, buy tickets to a
theatre
or
dance
performance, or take the kids to a local
youth
event. You can find anything from a
poetry
reading to a
museum
exhibition right here. Check out the organizations and talent that make Grand Rapids a true artistic destination.
---


International Artist to Show at SMart Festival
SMart Festival is pleased to have Austrian artist Marielis Seyler exhibiting at Open Concept Gallery for this year's multimedia event.

Seyler's medium of choice is photography, and she experiments with mixed media and alternative processes to bring her ideas to form.

Her photographs often focuses on our relationship with nature, and act as meditations on difficult subjects, such as mortality and the injured body.

Seyler has shown her art extensively in Europe, and more recently in Brooklyn, New York at the Williamsburg Art & Historical Center.
---
SMart Festival, April 4-8th 2011, Grand Rapids MI

Call for entries




Minneapolis Art on Wheels




SMart Festival is Michigan's only multimedia arts festival to promote creativity and innovation in new media art. It is open to all local, national, and international artists exploring new possibilities in contemporary art. This event attracts hundreds of participants and features free openings, performances, and "accidental encounters with art" in and around Grand Rapids.

---