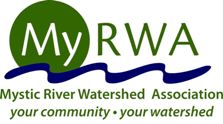 Happy Fall to our Watershed Friends!
The Mystic River Watershed Association (MyRWA) hopes that you enjoy our September electronic newsletter. To ensure that you continue receiving our emails, please add this email address to your contact list. Thanks!
MyRWA Announces Annual Meeting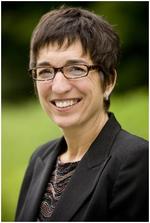 - Thursday, October 29, 2009
- 6pm: refreshments; 7pm: Membership meeting begins
- Bank New York Mellon, 135 Santilli Highway, Everett, MA
- Free and open to the public

The Mystic River Watershed Association (MyRWA) is pleased to announce Kathy Abbott, Executive Vice President of The Trustees of Reservations, as keynote speaker at MyRWA's 2009 Annual Meeting. This free event is open to the public and will take place in the ENERGY STAR certified Bank New York Mellon offices on the Malden River in Everett, MA. Light refreshments will be served at 6pm, followed by an introduction by President of the Board of Directors John Reinhardt and Executive Director EkOngKar Singh Khalsa. Kathy Abbott will then speak to Environmental Advocacy; this will be followed by voting for the 2010 Board of Directors.

Kathy Abbott, in state, national and private capacities, has been a long-time advocate for preserving the natural, historical and farming traditions that make the Commonwealth the State we love. As the Executive Vice President of Massachusetts' largest and oldest private conservation and preservation organization, The Trustees of Reservations, Ms. Abbott will address the timely topic of environmental advocacy and the part we all play in enjoying, celebrating and preserving the natural beauty of Massachusetts. Please join us to learn of new places to explore in Massachusetts as well as how we can all advocate for our environmental heritage.

MyRWA submits proposal to work on Mill Creek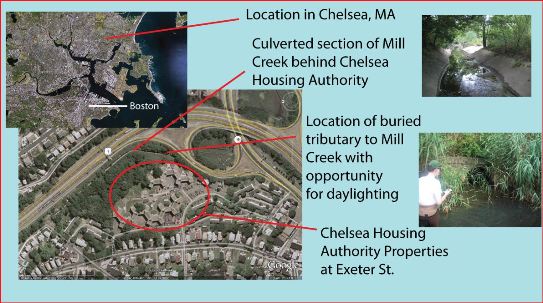 The Mystic River Watershed Association (MyRWA) recently applied for listing on the Massachusetts Riverways Program River Restoration and Revitalization Priority Projects list. "The Riverways Program is dedicated to restoring the ecological integrity of rivers and streams throughout the Commonwealth of Massachusetts through partnerships with municipalities, watershed associations, non-profits, and many other organizations." (http://www.mass.gov/dfwele/river/programs/priorityprojects/index.htm) The application was supported by materials from the Charles River Watershed Association in addition to letters of support from the Chelsea Housing Authority and the Chelsea Collaborative. The proposed project focuses on daylighting (redirecting the underground stream into an above-ground channel) a tributary to Mill Creek, located in Chelsea, and removing culverts and restoring a flood plain. Listing in the River Restoration and Revitalization Priority Projects list would allow material and consulting support from the Massachusetts Riverways Program.
Upcoming River Cleanups in the Mystic River Watershed
Please join us for two river cleanups! All ages are welcome. Rakes, bags, pokers and gloves will be supplied.

- Saturday, October 3, 2009
15th Annual Mystic River Fall Cleanup sponsored by the Friends of the Mystic River. 9:30am - 2:00pm. Meet in Medford at the parking lot near the Condon Band Shell off Route 16 (Mystic Valley Parkway), east of Winthrop Street (Route 38). This event is sponsored by Friends of the Mystic River, a Medford-based community organization focused on the enjoyment, protection and enhancement of the Mystic River in Medford. For more information please call (781)391-2604 or visit their website at www.fomr.org.

- Sunday, October 4, 2009
Join MyRWA, Roots and Shoots New England and Earthwatch for a day of service cleaning up the Mystic River Watershed. The cleanup will be along the waterfront at the intersection of the Mystic Valley Parkway and Harvard Ave. in Medford. 1:00pm - 4:00pm.
MyRWA Produces 5 New Reports
MyRWA produced five reports this month on water quality data collected during the hotspot monitoring program. Those reports included Bacterial Assessment on Arlington Manholes, Alewife Brook & Spy Pond (03/25/09), Bacterial Assessment: Tributaries to Horn Pond in Woburn (04/20/09), Bacterial Assessment: Sweetwater Brook in Stoneham & Mystic River Tributaries (05/27/09), Bacterial Assessment Mystic River Subwatershed: Mill Brook (06/24/09), Bacterial Assessment on Weeks Pond in Belmont (07/29/09). These reports are important tools that MyRWA uses to communicate results to municipalities and interested stakeholders. This set of reports were produced through the efforts of a number of people, including Mary Beth Stevenson, Patrick Herron, Roger Frymire and Janet Ackerman. The reports will be posted on our website (mysticriver.org) following a 30 day review period by municipalities.

Click here to view the reports - check back often for updates!
Join MyRWA for Fireworks on the Mystic River Oct. 3rd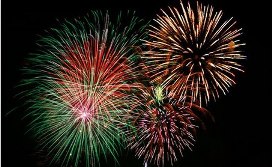 On Saturday, October 3rd from 4pm to 8pm MyRWA, along with other community groups, will participate in the City of Somerville's 2nd Annual Riverfest. Located on the banks of the Mystic River across from the Assembly Square Marketplace, this event is ideal for families and offers music, activities, performers, and food in addition to fireworks after 8pm. The event is sponsored by Federal Realty Investment Trust and the City of Somerville to celebrate the future of Assembly on the Mystic.

Guest Speaker & Upcoming Event: Climate Change in the Mystic River Watershed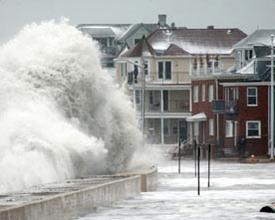 Guest Speaker Ellen Douglas to Speak
- Tuesday, October 6, 2009
- 7:30 - 8:30pm
- Braker Hall, room 220, Tufts University, Medford, MA
- Free and open to the public

Join the Mystic River Watershed Association (MyRWA) at this special
meeting with guest speaker Ellen Douglas, Ph.D., Assistant Professor of Hydrology at UMASS Boston. Her work includes sustainable water use and water management issues at the watershed to regional scale, as well as estimating the impact of climate change on coastal systems. Ms. Douglas will speak about climate change in the Mystic River Watershed.
Committee Meetings will take place from 6:30pm to 7:25pm, and are also open to the public. Call 781-316-3438 for more information. We hope that you can join us!

Upcoming Event: October 24th International Day of Climate Action
- Boston Under Water 350 Festival, in association with 350.org.
- 3pm-5:30pm, with a special photo at 3:50pm
- location to be determined (email: 350Boston@gmail.com for more information)
View www.350.org to learn about the International Day of Climate Action.
**If you would like to help coordinate an effort along the Mystic River please contact beth@mysticriver.org today!

Please Support MyRWA's Work

MyRWA relies on the generous contributions of our members to accomplish our important work. Please donate today!
Thank you for your support of MyRWA's mission to protect and restore the Mystic River, it's tributaries and watershed lands.

Sincerely,
--The MyRWA team