Our Lady of Good Counsel School
Parent Update
December 18, 2018
Upcoming Events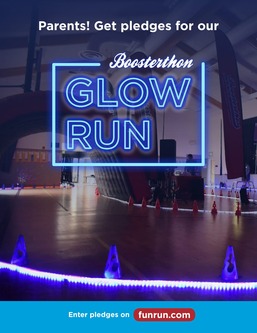 December
19 Lunch with Santa PK-2
20 CHRISTMAS DRESS DOWN!
Ugly sweaters encouraged!
10 am Christmas Mass- Church
2:15 Parties- NO AFTERCARE
21-Jan 1- CHRISTMAS BREAK
**Feb 1- GLOW RUN- COMING SOON!
FAREWELL TO MS. BRITTANY!
We want to thank Ms. Britt from our school cafeteria for all her hard work over the years! After Christmas break her replacement arrive and be ready to go. Ms. Brittany was offered a job opportunity she couldn't pass up.

I just wanted to thank you for making this school an awesome place to work. I've had a blast working at OLGC for the past 4 years and met a lot of great people! Thank you for the wonderful times and I'll miss the kids! - Ms. Brittany
Fox 29 news CLASSROOM-H TRIVIA SHOW
Our Lady of Good Counsel has been selected to participate in the game show The ClassH Room on Fox 29 in Philadelphia. We are taping on January 5th at Fox studios in Philadelphia. Three students versus 3 teachers! More information to be announced soon.
Parents! This year's CSW 2019 is hosting a GLOW Fun Run.
It's a two-week program that kicks off on January 23rd. Families will then gather pledges for every lap your student runs (30-35 laps), and we'll celebrate at the Fun Run on February 1st.

With our big goal of raising $30,000 for gym upgrades, we asked the Fun Run experts at Boosterthon to power our Fun Run and make it more profitable, easier, and fun.

Students will also experience an amazing character theme, MINDSPARK MYSTERY LAB! Boosterthon's most exciting theme yet combines S.T.E.A.M skills (Science, Technology, Engineering, Arts, and Math) with character-building. While they're teaming up with the MindSpark Kids to solve mysteries, our students will learn five 21st-century character traits that will help strengthen themselves and our world.

Please help our school by reaching out to sponsors all across the United States and the world! Thank you for your support!

DON'T FORGET!! Ugly Long Sleeve Christmas T-Shirts
YOU CAN WEAR YOUR limited edition long sleeve EVERY TUESDAY AND THURSDAY (students-in place of the polo/with the rest of the uniform) in the month of DECEMBER.
OLGC's 2nd Annual Appeal- DONATE TODAY
We reveal that our focus this year is- SECURITY FUNDING at OLGC! Our Lady of Good Counsel and the NJ Department of Education are dedicated to working to enhance the safety and security of our students and our school. Providing a school environment that permits students to feel safe and secure is a vital component of a child's education, and has become a major focus for educators across the country. Read more here…
Request for old smartphones
Christmas is a time for new smartphones and Mrs. Casey is looking for donations of old smartphones to use with our Virtual Reality goggles in the classroom. The phones should be wiped of any information or apps, & no cracked screens, please.


---
PTA News
A very special thank you to everyone who donated to the PTA Family Giving Tree. Due to the many donations received, more families will be smiling on Christmas morning. Your generosity extends not only through your giving but through the help you give. Thank you for all you have done so far this year for the PTA and looking forward to an exciting 2019 ahead!

LAST CALL | TEACHER'S GIFTS
In keeping with past tradition, you are invited to participate in a group Christmas gift for your child's teacher(s). By combining efforts, each class can give their teacher a nice gift card that he or she can use to purchase something they want for Christmas. If you wish to participate, please send in $10.00 ($15 if your class has an aide) CASH in an envelope with your child's name on it to one of your children's Room Moms by TOMORROW December 19th! PLEASE REMEMBER, THIS IS STRICTLY VOLUNTARY AND NOT INTENDED TO BE IN ADDITION TO ANOTHER INDIVIDUAL GIFT FROM YOUR CHILD.
COMMUNITY INITIATIVE | CASSEROLES NEEDED
Casseroles will continue to be collected throughout December and will be kept in the Heritage House for those in need. Frozen casseroles can be returned directly to the Heritage House. If you are in need of a pan, please contact Deena Daloisio at ddaloisio12@yahoo.com.
SOLD OUT!!! The 8th-grade students thank everyone who supported their "GOTTAHAVA WAWA" coupon fundraiser. Don't worry - they will bring it back just in time for the spring sports season craziness :) Stay tuned...
SAVE THE DATES
Mark your calendars because the Dad's favorite event is coming up! Please save the date for the "Father & Daughter Dance" which will be held on Friday, January 25th @ 6:30 pm in the Gym. Dads and Daughters - get your dancing shoes ready! More details will follow shortly.
On Friday, February 8, 2019, OLGC's PTA will host its 6th Annual Blingo: "La Dolce Vita", Italian for "The Sweet Life". Tickets go on sale in January 2019, but we are currently offering Sponsorship Opportunities and requesting some help with our "Wishlist". For general questions, please contact Linda Halpin at Lbhalpin@gmail.com. If you would like to donate a prize, please contact Kristin Glowacki at knosek@comcast.net.
OLGC's Casino Night 2019
The parish is organizing a fun-filled casino night which will take place on Saturday, March 2, 2019, at Riverton Country Club. More details to follow soon. If you are interested in helping with this event, please email Sean Higgins at sean.Higgins12@Comcast.net.
QUICK LINKS
Wishing you and yours a very Merry Christmas and a happy & healthy New Year!
Stephanie Caulder
PTA President
"Christmas is a day of meaning and traditions, a special day spent in the warm circle of family and friends." ―Margaret Thatcher
---
WEEKLY REMINDERS
Tuition assistance is available. Please see our Tuition Assistance page for more information.

OPEN: November 1, 2018

Application fee is $35

Round One deadline date is: February 22, 2019

Round Two deadline date is: May 17, 2019

Problems? Call Kathleen Golazeski at 609-403-7168 or kgolaz@dioceseoftrenton.org
AS A REMINDER: In an ongoing effort to keep your children safe, please be advised, that your child is not permitted to wait by the school entrance doors before 8:05; there is no supervision before this time. Please note temperature drops with winter season and other weather concerns. Also, documentation of names of students will be taken, that are waiting outside prior to 8:05. Parents will be receiving the necessary contacts home as warnings.
Good Counsel School uses the Honeywell Instant Alert System as our primary means of notification both for emergency school closings and also for general school announcements. Since the school intends to use the system for school announcements, it is recommended that parents revisit their alert setup and review which alert types (school closings, general) on which contact devices (home phone, work phone, mobile, cell text and/or email) they would like to receive information. Parents may want to consider using all possible devices for school closings but only the home phone and email for general school announcements. Please log on to activate or update your profile at https://instantalert.honeywell.com.
On your first visit to AmazonSmile (smile.amazon.com), you are prompted to select a charitable organization from our list of eligible organizations. You can change your selection at any time. To change your charitable organization: Sign in to smile.amazon.com on your desktop or mobile phone browser and Type in: Church of Our Lady of Good Counsel. The difference is that when you shop on AmazonSmile, the AmazonSmile Foundation will donate 0.5% of the purchase price of eligible products to the charitable organization of your choice.
Please remember that
ALL
visitors
MUST
report to the main office upon admittance to the building and sign in. At no time should visitors go directly to any classroom or other room in the school. We appreciate your adherence to this policy because it is for the safety of our students and staff.