---
OYBC Newsletter, Golden-Wings
SUMMER/FALL 2018
Thank You

for your continued support of the OYBC and for selecting the electronic delivery option for your OYBC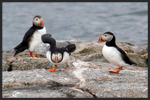 Newsletter. We're excited to share the latest edition of the OYBC eNews with you!
Included in this issue you'll find youth birding summer camp adventures, The Biggest Week In American Birding highlights, engaging stories, bird ID photo quiz, stunning artwork, a Big Sit/Big Day pledge form, and upcoming events. Enjoy!
Atlantic Puffins by Mitchell S.
The OYBC has the best young birder newsletter around because it is all about YOU!
Please send submissions to lauraguerard@bsbo.org or mail them to
Attn: Laura Guerard, BSBO, 13551 W. St. Rt. 2, Oak Harbor, OH 43449
Thank you!
OYBC BIG SIT/BIG DAY FUNDRAISER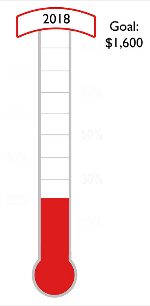 Make a pledge to support nature education with a contribution to the
OYBC Big Sit/Big Day Fundraiser! To date we have raised $225, please help us to meet our goal!

NE CHAPTER
Emerald Necklace Big Day
​Cleveland Metroparks
Saturday, October 6, 2018
​8:00 AM - 5:00 PM

NW CHAPTER
Secor Metropark
Sunday in the Park with Art Event
Sunday, October 28, 2018
​1:00 - 5:00 PM

CENTRAL CHAPTER
Clear Creek & Battelle Darby Metroparks
Saturday, October 20, 2018

SW CHAPTER
Great Outdoor Weekend
At the Cincinnati Nature Center
Saturday, September 29, 2018
​8:30 - 11:00 AM

HOLMES-WAYNE CO. CHAPTER
Saturday, October 13, 2018
To donate or make a pledge online, please visit http://www.ohioyoungbirders.org/big-sitbig-day-fundraiser.html

ANNUAL YOUNG BIRDERS CONFERENCE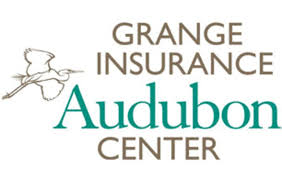 REGISTRATION IS OPEN!
12th Annual OYBC Conference
Saturday, November 3, 2018
Grange Insurance Audubon Center, Columbus, OH
​
The revolutionary OYBC Conference provides a unique opportunity for student members to address an audience of their peers with professional presentations on birding and/or conservation topics of their choosing. In addition to the student presentations, the OYBC Annual Conference includes field trips, fabulous door prizes, catered lunch, optic raffles, and a bird quiz led by noted author Kenn Kaufman with assistance from OYBC members. The OYBC conference is a great way to meet young birders from all over, and to see what unique opportunities the OYBC can provide! ​This is an event for the whole family!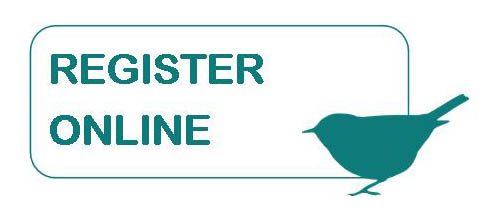 Please click here for more information and the 2018 Annual Conference Schedule!
FREE THAYER SOFTWARE!
Starting September 21, 2018 any young birder in pre-K, grade school, middle school or high school will be able to download the new version 7.7 of Thayer's Birds of North America at NO COST from www.ThayerBirding.com.
This amazing birding software, for Windows or Mac computers, features the 1007 birds that have been seen in the continental U.S. and Canada. The software includes over 6,600 color photos, 1,500 songs and calls, 550 video clips of the birds in action, 700 quizzes and much, much more!
Visit:
http://www.thayerbirding.com/
Enter this special code to download your FREE copy:
OhioYoungBirder
UPCOMING EVENTS
DATE: Saturday, September 22, 2018
42 E. Dublin Granville Rd, Westerville, Oh 43081
WINOUS POINT MARSH CONSERVANCY
STATEWIDE
DATE: Saturday, September 29, 2018
TIME: 9:00 AM - 12:00 PM
The morning will include Bird Banding, Shorebirds, a Historical Tour with John Simpson, Executive Director, and birding the grounds for early migrants. Please bring a lunch. RSVP to Liz McQuaid.
For more details on upcoming events & activities please visit:
http://www.ohioyoungbirders.org/events-and-activities-listing.html
---

WE WANT TO HEAR FROM YOU!
Submissions for the Summer/Fall 2018 issue of Golden-Wings are due by November 15, 2018

Please email or mail submissions to:
BSBO, 13551 West State Route 2, Oak Harbor, OH 43449
info@ohioyoungbirders.org, subject line: "Golden-Wings Submission"

Ohio Young Birders Club
Black Swamp Bird Observatory
13551 W. State Route 2
Oak Harbor, Ohio 43449
(419) 898-4070
www.ohioyoungbirders.org
The mission of the Black Swamp Bird Observatory is to inspire the appreciation, enjoyment,
and conservation of birds and their habitats through research, education, and outreach.