www.triangletracks.com

Introducing ...

Opening Aug. 2, 2010!
The
Triangle TRACKS Marketplace
is
for
and
about
you. The products we will sell in our new online shop have been created by Triangle TRACKS members and subscribers just like you, and reflect the creativity and originality of their inventors. We're excited to launch our online store with several unique products. Take a look at the advertisements to the left for more information about them. Do you have a product that belongs in our shop?
Email us
about it!
Now, on with the August newsletter!
PERFORMING ARTS

'Curious George Live!' Arrives Aug. 13 at the RBC Center
Don't deny your kids this opportunity to check out the inquisitive Curious George and his intriguing problem-solving adventures. During this live, on-stage world premiere musical tour, Curious George swings and flips his way through a fun-filled story that will take you all the way to Rome. Order tickets
here
.
The Wiggles Wiggly Circus 'In the Round' Arrives at Raleigh Memorial Auditorium Aug. 15
Australia's Fab Four return to Raleigh Memorial Auditorium with songs like "Hot Poppin' Popcorn", "A Big Big Show" and more during The Wiggles "Wiggly Circus Live!" tour. Join The Wiggles, Captain Feathersword, Dorothy the Dinosaur, Henry the Octopus, Wags the Dog and all the Wiggly Dancers under the big top. Shows are Aug. 15 at 12:30 and 4 p.m. Click here to order tickets.
Join Dan Zanes and Friends at the N.C. Museum of Art on Aug. 15
Dan Zanes and his merry band create the artful, raggedy, homespun, celebratory interpretation of Broadway musicals from their latest album Aug. 15 at 4 p.m. at the N.C. Museum of Art. Order tickets here.
Watch Four Cary Youth Video Project Documentaries Aug. 8 at Cary Town Hall
Don't miss the premiere of four original documentaries created by local teens at the Cary Town Hall Council Chambers Aug. 8 at 7 p.m. The Cary Youth Video Project is a summer course in documentary film held at the the Page-Walker Arts & History Center. The documentaries explore various topics in and around the Triangle. This event is free and open to the public. Call (919) 460-4963 for more information.
The Open Dream Ensemble Presents 'Peril on the Red Planet' at the N.C. Museum of Art Aug. 28
The Open Dream Ensemble's latest production, Peril on the Red Planet, will be presented at 4 p.m. on Aug. 28 at the N.C. Museum of Art. This performance tells the story of a 13-year-old whiz kid's efforts to save the planet from famine. Order tickets here.
Marbles Kids Museum Presents 'Kickoff to Kindergarten' Aug. 21

Kick off your child's successful school career at Marbles Kids Museum's annual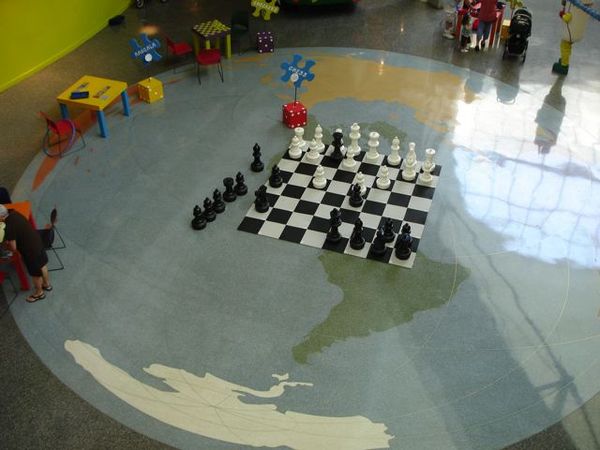 Kickoff to Kindergarten Aug. 21 from 9 to 11:30 a.m. Experts in nutrition, education, healthy living, proper immunization and other areas will be on hand to answer questions for parents and provide age-appropriate activities for the kindergartners. This event is free to rising or current kindergartners and their families. Learn more
here
.
Dayspring Home Educators Presents 'Homeschool 101 Beginning Basics' Aug. 7 in Cary

Thinking about homeschooling your children? Check out "Homeschool 101 Beginning Basics" at Whiteplains United Methodist Church in Cary Aug. 7 from 8:30 a.m. to noon, hosted by Dayspring Home Educators.
Learn more here.
N.C. Museum of Art Presents Family Movie Night:
"Sherlock Holmes" - Aug. 6, 9 p.m.
"Fantastic Mr. Fox" - Aug. 14, 8:30 p.m.
There are still a few free free and cheap summer movies showing this month at local theaters. Check out our list here.
Buffaloe Lanes Kicks Off Annual Youth Bowling Blastoff
Buffaloe Lanes will host its annual Youth Bowling Blastoff in August. The Blastoff consists of
free
events for kids to bowl, receive instruction on bowling and tour the facility (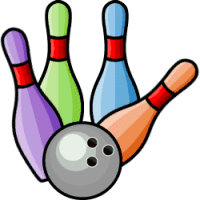 even behind the machines). Parents can learn about potential bowling scholarship opportunities for kids. Click on the following links for details specific to each Buffaloe Lanes location:
Triangle Town Center Mall Hosts Three Kids Fest Events During August
Triangle Town Center Mall in North Raleigh will host Kids Fest events Aug. 8, 22 and 29 in the Commons area from 2 to 5 p.m. There will be performances by Flow Circus, karaoke, face painting, Tai Kwan Do, crafts, games, prizes and attractions such as the "Roaring Rivers," "Screamer Slide" and "Castle Jump." Wool E. Bull from the Durham Bulls will be there as well.
Learn more here.
Family Bingo at Bass Lake Park is Aug. 13
For just $1 per card, the entire family can play bingo at
Bass Lake Park
in Holly Springs Aug. 13 from 7 to 9 p.m.
The Town of Cary Hosts a 'Hot Dog Hoe Down' Aug. 20
Come out to the Cary Senior Center from noon to 1:30 p.m. on Aug. 20 for the Town of Cary's "Hot Dog Hoe Down." No c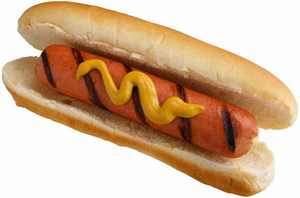 harge for the hot dogs - just bring a dish to share. All grilling services will be provided, and a selection of basic hot dog topics will be available to you. Space is limited so register by Aug. 13. Call (919) 469-4081 for more information.
The Town of Cary's 34th Annual Lazy Daze Arts & Crafts Festival is Aug. 28
Lazy Daze was first held on Aug. 27, 1977 to bring artists into the downtown Cary area and to encourage local residents to explore downtown. Today, 34 years later, the festival is a signature event for the Town of Cary, annually welcoming 50,000-plus people. Enjoy arts and crafts, food, a "Kid's World" section and two huge stages featuring live entertainment all day. For more information, click
here
or call (919) 469-4061.
N.C. Museum of History's August Family Events
History Corner: Herbs - Aug. 11, 10-11 a.m.
Second Saturdays: Wonderful Wood and Make It, Take It: Wood Work - both events Aug. 14, noon to 4 p.m.
N.C. Museum of Natural Science's 'Glow: Living Lights' Exhibit Continues Through Sept. 12
Don't miss the first-ever museum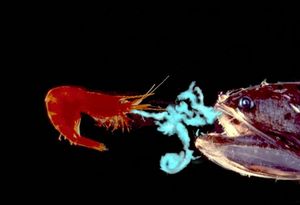 exhibition to explore the amazing phenomenon of bioluminescence — an organism's ability to produce its own light. Click here to order tickets.
Museum of Life and Science Presents 'Engineers Day' Aug. 14
Discover the fascinating world of engineering and let the Museum of Life and Science's experts, volunteers and engineering students from the Triangle area intrigue you with the science of engineering. Take part in a variety of hands-on activities throughout the day. Free with admission. Learn more here.
Marbles Kids Museum June Events
Home Depot Kids Workshop: Aug. 14, 10 a.m.-noon.
Target $2 Tuesday Night: Aug. 17, 5-8 p.m.
Garden Gourmet: Aug. 18, 10 a.m.
Family Fit Series - Cary YMCA Super Skippers: Aug. 28, 2 p.m.