Letter from the chair

Dear Professional Educators' Common Interest Group (PE-CIG) Community:

I am excited about our upcoming symposia at the AOCS conference in early May, in San Antonio. The oral session, "Lipid Communication Strategies to Various Audiences", contains some outstanding speakers: Alan McHughen, Richard Hartel, Michael Dowd, and Eric Murphy, discussing how to relate our scientific expertise to several different diverse audiences: the scientific community (via preparation of outstanding manuscripts for publication that follow ethical guidelines; Drs. Dowd and Murphy) and nontechnical groups (Dr. Hartel). Dr. McHughen will address how to communicate regarding genetically modified organisms (GMOs), a topic that is poorly understood by technical and nontechnical audiences alike. Dr. Murphy will discuss professional ethics. A roundtable discussion will follow the oral presentations.

We will also be holding a poster session, organized by Amanda Wright, related to the same topic covered by the orals. Dr. Eskin's rap is a 'must see'!

Please attend our PE-CIG Meeting on Monday May 5 at 4 p.m. We will discuss activities and events related to the 2015 AOCS Annual Meeting and to future endeavors of our community.

I also would like to thank Nuria Acevedo for preparing the Newsletter; Randy Weselake, Nurhan Dunford, and Amanda Wright for their help in preparing the oral and poster sessions, and for our oral and poster presenters.

I look forward to seeing you in a few weeks in San Antonio.

Kind regards,

Doug Hayes (Chair)
---
105th AOCS Annual Meeting & Expo
May 4-7, 2014 | Henry B. Gonzalez Convention Center | San Antonio, Texas, USA

We are pleased to welcome you back to the Professional Educators session at the 105th AOCS Annual Meeting & Expo this year. As one of the PE-CIG's signature events, the oral session entitled "Lipid Communication Strategies to Various Audiences" affords a unique opportunity to gain knowledge and discuss significant matters related to the challenge of communicating science. This year's oral session will be co-chaired by Douglas Hayes, University of Tennessee, USA; and Randall Weselake, University of Alberta, Canada. The session will take place Monday, May 5 from 8:25 to 11:00 a.m. in Room 006C and will include internationally distinguished speakers.

Oral Session Schedule: Monday, May 5, 8:25–11:00 a.m. | Room 006C

PE-CIG 1: Lipid Communication Strategies to Various Audiences
Organizers: Douglas G. Hayes, University of Tennessee, USA; and Randall J. Weselake, University of Alberta, Canada
8:25 Introduction.

8:30 GMOs—Dispelling Popular Misconceptions. Alan McHughen, University of California-Riverside, USA.

9:00 Preparation of Manuscripts for the Journal of the American Oil Chemists' Society. Michael K. Dowd, SRRC, ARS, USDA, New Orleans, LA, USA.

9:30 Talking Technical to a Nontechnical Audience. Richard W. Hartel, University of Wisconsin-Madison, USA.

10:00 Ethical Publishing and You: What to Do and What Not to Do. Eric J. Murphy, University of North Dakota, USA.

10:30 Panel Discussion.
---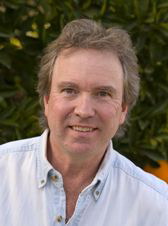 We are very excited about our invited speaker Dr. Alan McHughen who will deliver some remarks on GMOs. Dr. McHughen is a public sector educator, scientist and consumer advocate. After earning his doctorate at Oxford University, Dr. McHughen worked at Yale University and the University of Saskatchewan before joining the University of California, Riverside. A molecular geneticist with an interest in crop improvement and environmental sustainability, he helped develop US and Canadian regulations testing the safety of genetically engineered crops and foods. He served on US National Academy of Sciences panels investigating the environmental effects of transgenic plants, a second investigating the health effects of genetically modified foods and helped review a third looking at sustainability and economic impacts of biotechnology on US agriculture. Having developed internationally approved commercial crop varieties using both conventional breeding and genetic engineering techniques, he has firsthand experience with the relevant biosafety and policy issues from both sides of the regulatory process. As an educator and consumer advocate, he helps non-scientists understand the environmental and health impacts of both modern and traditional methods of food production. His award winning book, 'Pandora's Picnic Basket; The Potential and Hazards of Genetically Modified Foods' uses understandable, consumer-friendly language to explode the myths and explore the genuine risks of genetic modification (GM) technology.
---
PE-CIG Business Meeting

Please mark your calendars for an afternoon business meeting with our leadership team. Seize this opportunity to help shape the future of the PE-CIG by participating in the discussions; your input will be welcomed. Plus, meet the chair and group members supporting the important work of the PE-CIG.

Day: Monday, May 5
Time: 4:00 – 5:00 pm.
Location: Room 101B
---
PE-CIG Poster Session

We are also glad to host a PE-CIG Poster Session "Lipid Communication Strategies to Various Audiences" that will be held in Hall A from 5:30 to 6:30 pm. Please join us for a beverage at the Monday Poster Session, it will be a fantastic opportunity for professionals and students to exchange ideas as well as to build a professional network.

Updates and other conference information can be found at the official Annual Meeting webpage, including Emerging Topics Symposia, short courses, and a complete schedule. Check back often; the websites are regularly updated as new information becomes available.
---
Free AOCS Membership for Students

The AOCS has long advocated providing students the opportunity to stay connected and current with the latest news in the oils and fats industry. In this spirit the AOCS allows students to become a member without any cost. Please encourage your students to apply for a free membership and explore the benefits of having access to a network of over 4,300 members in 90 countries with expertise in fats, oils, surfactants, and related-materials. Getting involved, obtaining valuable experiences, and networking with peers and leading industry professionals worldwide are all part of being an AOCS Student Member.
Student membership comes with:
FREE Inform – Digital Edition and app
FREE Division Membership for Primary Interest Area
FREE access to the Online Member Directory
FREE Student Common Interest Group membership
FREE Full AOCS Membership for the first year after graduation

---
We hope this month's Newsletter continues to be a source of timely information on PE-CIG and other AOCS related activities and, as always, we welcome your comments and suggestions at any time. Contact Nuria Acevedo or Barb Semeraro with your comments.

For more information visit the PE-CIG webpage.