GUESS WHERE WE'VE BEEN?
RockStarMoms was featured in the August 2010 issue of Pregnancy & Newborn Magazine.
The feature aimed to capture the signature styles of 3 popular celebrity moms.
We love that the magazine paired us with Gwen Stefani and featured our Bob Marley Tube Top. 
---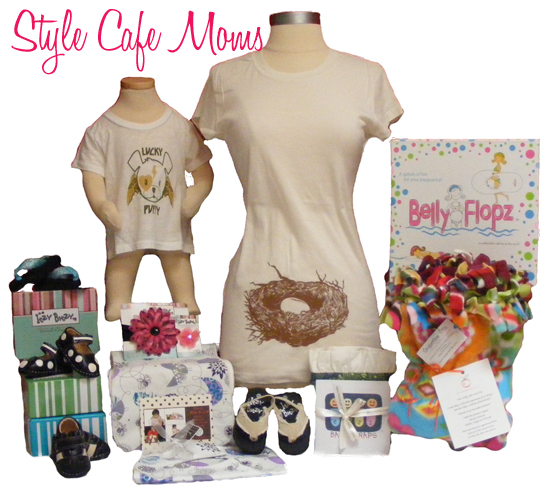 And...speaking of celebrities, last month expectant mom Kelly Preston, (wife of John Travolta)
received a gift basket from Style Cafe Moms that included two of our best selling tops!-
We hope Kelly is enjoying her Floating Baby Hippie© Tank and her Nest Egg Tee.
Let us know if you see Kelly wearing RockstarMoms!elly
---

AND THE WINNER IS...

Last month we congratulated Harvey Z., & Jennifer D. who each won a signed copy of one of
the award winning children's book from Think...Then Jump, along with one of their cool inspirational kid tees!


This month YOU can win one of 50 Floating Baby Yoga© Tees!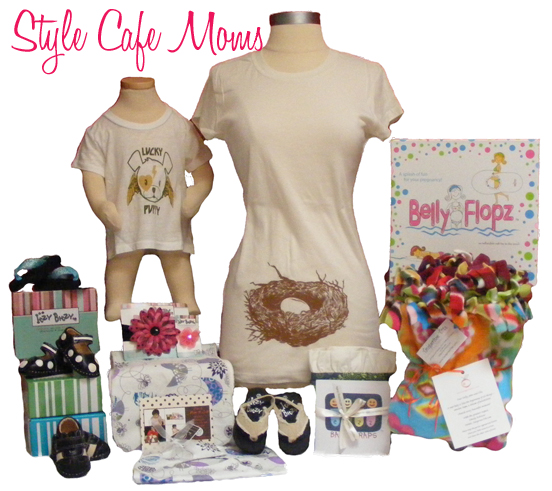 . If you spot Kelly.. Rockstarmoms LOVES giving away FREE STUFF! AND THE
---
FLOATING BABY©

YOGA GIVEAWAY!
WIN A
TEE or TANK!
---
Did you know that September
is National Yoga Month?

National Yoga Month started in 2009 as an awareness campaign designed to educate folks about the many benefits of yoga and inspire all to live healthier, happier lives.

Yoga is an ideal way to stay in shape during pregnancy and is beneficial because it helps
moms-to-be learn to breathe deeply and relax, which comes in handy as they face the physical demands of labor, birth, and motherhood.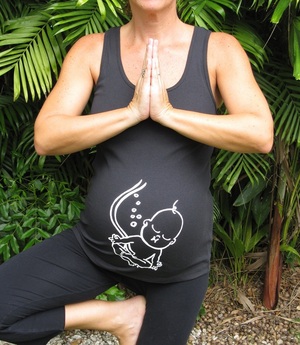 To kick-off National Yoga Month & all of its festivities, we are giving away a free Floating Baby Yoga© Tee or Tank to one lucky
mom-to-be in
each of the 50 states.

So what's the catch?
You must be enrolled in a prenatal yoga class AND be the first from your state to submit your information.
Once you receive your shirt, wear it to your favorite prenatal yoga class and have your photo taken. Email us your photo and you'll be entered in a drawing for
a $100 Gift Certificate to www.RockStarMoms.com
ENTER HERE
or
Forward this message to a friend

---