How many times have you handed spare change to a total stranger? Or donated something toward a cause thousands of miles away? We never know which of our small actions make an impact. But what if one small act can change a life? What if that person goes on to change another life?

The documentary A SMALL ACT reveals just how powerful a gesture of kindness and generosity can be, and that an education is perhaps the most generous gift of all.

ABOUT THE FILM
Chris Mburu was a child living in a village in Kenya when he first received a $15 scholarship from a Swedish woman named Hilde Back. Her humble but steady sponsorship put Chris through school and eventually launched him into Harvard Law, paving the way to his job as a United Nations attorney. Now in her eighties, Hilde meets Chris for the first time as he launches his own small act of benevolence: the Hilde Back Education Fund for the children of his village. Hilde's surprise at the potency of her long-ago gift is matched in scale by the young Kenyans' enormous drive to learn.

Hilde Back and Chris Mburu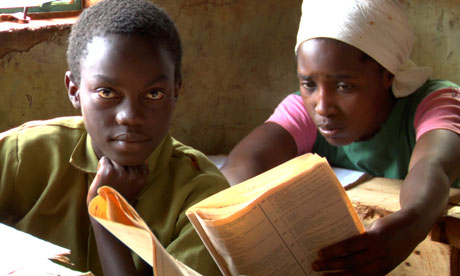 Kenyan children study to earn scholarships from the Foundation