Aquaponics Nugget #156, Part 4: Seeding, Germination, and Sprouting


In Part 3 of this series we talked about all the things that don't work for starting and sprouting seeds, but we got lots of requests for more photos. So this Part 4 is mostly photos; if there's anything that's still less than totally clear, please email us and ask about it.

Blocks of coir (coconut fiber) soaking in aquaponics water in a bucket overnight before being mixed 60%/40% with vermiculite for use as a potting mix. It's IMPOSSIBLE to break up easily unless you soak it overnight first!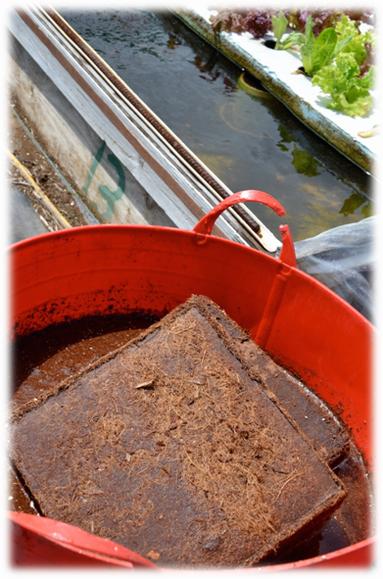 Green onions growing in 2-foot by 2-foot rafts with 55 holes each. We plant ten seeds per pot to maximize harvest weight per square foot of raft area. This puts 1,100 plants into a 2-foot by 4-foot area, and is how you make money with onions! Little bit of lettuce going to seed in the background; we are experimenting with saving our own seeds too.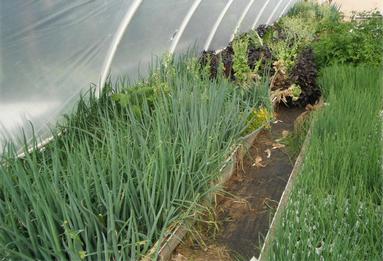 Putting potting mix into "98"s", which are standard 98-hole potting trays. We just smooth it in, we don't pack it in or compact it down.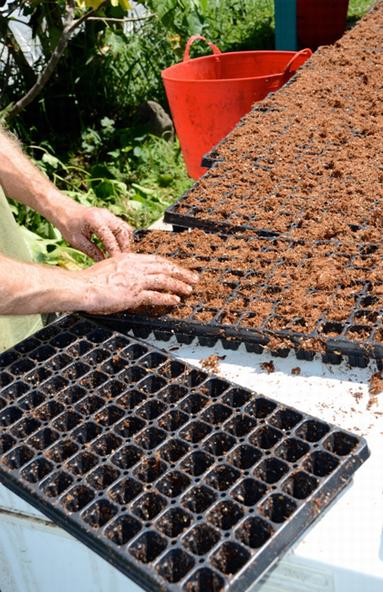 We use pelleted seed whenever possible, because with the volume we do, it saves a LOT of labor time in seeding.

We tried vacuum seeders for awhile, and found that us humans could seed far faster by hand.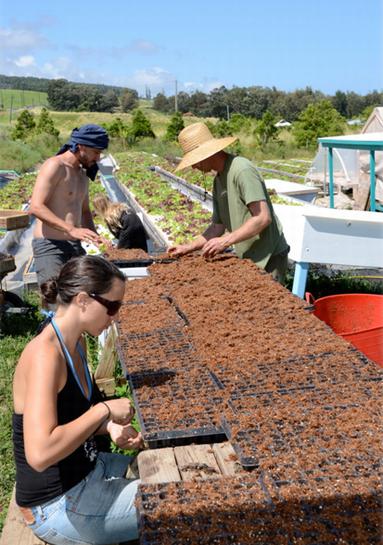 The "babies" spend a couple of weeks in the sprouting table, where we water them once a day for ten minutes or so; the water comes in over the top at the far end, then flows about 1/2 inch deep the whole length of the 24-foot long table, soaking up from the bottom through the entire trayful of sprouts. The table is slanted 1 inch over the 24 feet of length, so it will drain completely out through the flush drain at the far end; and the sprouts will not be left sitting in standing water, which will rot them and cause "damping off".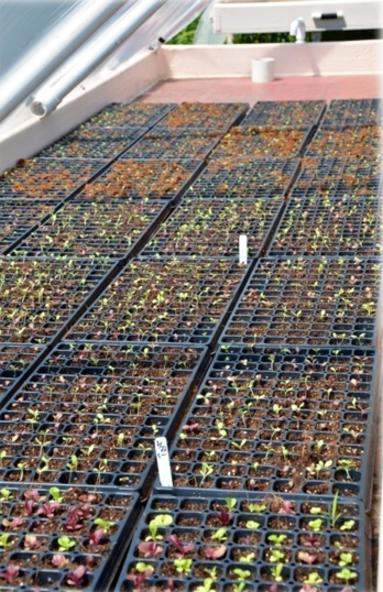 In the nursery system: the poly film keeps cold winter rain (even in Hawaii) off our babies for two weeks; then they're big enough to do without it.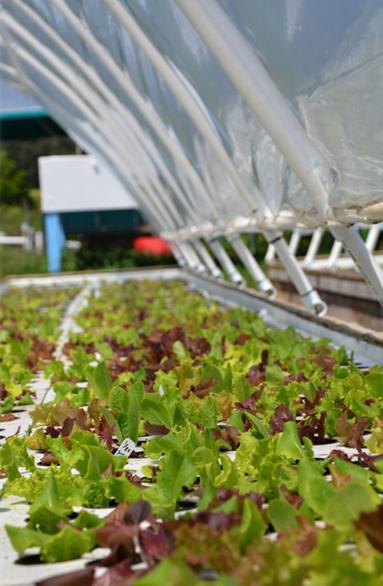 In the "grow out" troughs; another two weeks here and the greens will be harvested from the far end of the troughs. The young plants on the rafts go in on the nearer end, then the rafts float down to the far end, reducing the amount of walking required to harvest.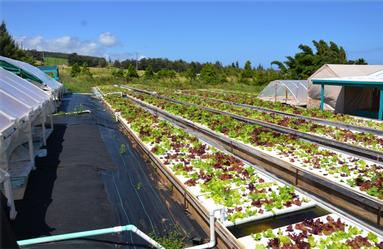 We have no idea what we're going to do for our next newsletter! We've got four kids and it's almost New Year's, so we're going to take some time off and spend it with them. You all have a wonderful New Year's, we'll be back next Monday with something valuable and interesting aquaponic. Thanks for listening!.