Aloha Friendly Aquaponics Supporter!

In our last two Newsletters, sent we shared our student Zac Hosler's income and expense numbers for his first 15 months as a new farmer, and what Zac did right that set him up to succeed.

In this Newsletter, I am printing in its entirety the email Zac sent to me on June 20, 2013, when I asked him for an update to be published in our Commercial Manual. We'll look at the two years between April of 2011, when he gave us his first year's income numbers, and June of 2013, when he'd been a farmer for three years. As you will see, Life has a way of intervening in utterly unexpected and sometimes tragic ways, and Zac and his family faced a huge challenge during that time period, and that challenge continues today.

*********************************
This Newsletter, and our courses, are designed to remove as many of the barriers as possible between you and your ability to start up a successful new aquaponics business.

There are quite a few teaching "commercial aquaponics". We suggest you ask for verifiable income, expense, and profit numbers from whomever you're considering taking a course from or purchasing a "commercial" aquaponics system kit from. If they can provide them, that is. We gave you these numbers for Zac's farm in Monday's newsletter (click here to read it).
If the teacher you're considering can't provide numbers for their economically successful students, we'd love to meet you in person at one of our live trainings (dates and schedules to be announced very soon). For those of you who can't free up the time to come to a live training, our Commercial DIY Training has all the information we've learned in eight years of Commercial Aquaponics, and also includes priceless information that we've learned from the hundreds of successful students we've taught in seven years of training and DIY Manual sales. This 340-page manual allows you to duplicate our success anywhere.
*************************
On Jun 20, 2013, at 7:22 PM, Zac Hosler <zhosler@gmail.com> wrote:

Aloha Tim and Susanne,

I wanted to give you an update on what's happened with my farm since 2011. In the newsletter you guys did on my farm, you stated that I was averaging around $2,000 per week with some weeks being as low as $1,500 and some weeks being higher. These were current numbers at the time. You also gave numbers for expansion as I had planned to get to 20 troughs quickly, however, I am still at 12 troughs at this point. I have expansion planned but some times life gets in the way. I will explain more below.

I have answered lots of emails over the last several months with people emailing me to ask if these numbers are true. I have answered them honestly and with great detail in most. I have things going on in my life that effect the farm and I will explain them here.

I've been averaging around $1500.00 per week over the course of the year with of $2400.00/week week and lows of 1,000/week with the fluctuation being do to peak/low growing seasons and peak/low demand (sales) seasons. For the products that I grow in the summer months produce fewer pounds due to each plant weighing less (I have to harvest early due to heat/bolting issues). Also, summer is the slow season, as there are not as many tourists on the island. Demand in the winter is much higher, as it is the height of the tourism season. So, I produce fewer pounds because of the heat AND sell less in the summer. In the winter, I produce more pounds AND sell more.

My numbers are a little lower than the $2,000 weekly that you guys put in your newsletter, due to losses from pest, weather, and other factors which have kept me away from the farm a lot over the past year. I am gone from my farm a lot due to taking my 5 year old son Noah from our island to Oahu regularly for chemotherapy treatments.

As you know, Noah was diagnosed with leukemia in 2012, and I've been gone a lot. My losses due to pest and weather etc. went from 5 or 6% to upwards of 15 to 20%, mostly because I was not on the farm, providing the "farmer's shadow" as you guys say. For example, I was gone on Oahu for an entire month a while back. While gone my guy kept things afloat but let bug infestation happen with several crops. By the time I got home all of my Bok Choi (one of the 4 or 5 crops I normally grow) was trashed. Not only that week's harvest, but all of the weeks to be harvested to follow. I literally had 95% loss on that crop for several weeks in a row. That alone translates to 20 to 25% loss of income overall. I quickly got it under control by trying a new organic spray (a garlic based spray!!). With in several weeks we are now back to almost 100% on Bok Choi.

Another example is that my guy kept having large losses in the top trough, losing large amounts of the baby plants being put into the system. He'd put in new ones and come out the next day and lots would be gone. Instead of calling me, he ignored it. As soon as I got home and heard about it, I waited until dark and went out with a flash flight. Slugs from the grass above the top trough were doing night evasions and eating all the seedlings that were newly put into the system. I killed the 4 or 5 slugs and went out every night for the next few nights and killed some more, also put Sluggo out along the outside of the trough. This fixed the situation, but a lot of damage was done.

What I am saying is that my not always being here to manage the farm has cost me and affected my weekly averages a lot. Normally my $2000 potential gross would average to around $1750 weekly with normal loss, but right now and for the last 9 months things have been a lot worse. This is not the system's fault, of course, as all the potential is still there. I just can't be there – I have to be with Noah as we fight for his life.

With all of that said, I also have to update on something else: We are in the middle of the slow season right now. This year's slow season, even with my issues of not being around as much and larger loss issues, is looking better than last year. I am doing $1500 a week right now in the middle of the slow season. Some weeks are better and some weeks are a little less. If we have a good busy season this winter my yearly average should be more like $1750 to $1850 per week average.

So in closing, my numbers are down due to personal reasons. The potential is there to meet the numbers given by you guys and I have before. Always assume a little bit of loss to be safe though. Also, things are getting better despite my situation. This slow season is looking to be the best so far and I think the overall annual weekly average is going up again. My best guess looking over my last three years is that my current system could sustain between $1750 and $2000 per week average throughout the year.

Please feel free to share this email up with your students. Hopefully this is all clear.

Much love to you and your family,

Zac

*********************************

One sentence in particular jumped out at me, in rereading Zac's words again:
"I have to be with Noah as we fight for his life."
This is what our friend Zac was going through, while we were facing the threat of five years in prison, due to our marijuana grow (read the story here, if you're not already familiar with it). Our farm suffered as well, as we struggled to manage the stress of being under Federal indictment, but I have always realized that what we were going though was NOTHING compared to what Zac was going through. And not only was Zac facing the fight of his life, with and for his small son, and not only did he bear it all with a postive attitude that was a true inspiration - he tried to help us, whenever he could!

So far, Noah is doing well. When Noah was diagnosed, in October, 2012, Zac was told that Noah had contracted a kind of leukemia (ALL, or Acute Lyphoblastic Leukemia) that he would have an excellent chance of surviving, as it has a post-treatment survival rate of 80-90%, after undergoing a three-year course of chemotherapy. However, if there is a recurrance of the leukemia in the first five years after the completion of treatment, the survival rate would go down to around 15%. They're now two and a half years into this challenge, and Noah is doing very well. His immune system is severely compromised, because of his ongoing daily chemotherapy treatments, but otherwise, he's a happy little seven-year old boy. He is scheduled to complete chemo on 27 December, just after his 8th birthday.

In Zac's words, about Noah's progress through treatment:

"Noah takes oral chemo meds daily and once a month he and I go to Oahu for IV chemo and steroids. Once every three months he gets a spinal tap to put chemo into his spinal column and brain. He is a tough little guy and manages pretty well. We are very thankful to be at this point in treatment as the first year was really harsh. Not to down play what he is going through today, but it is sure better than the beginning of treatment! Each day that ends with our kids still alive and well is a win in our books. Today is win, and for that we are thankful."

If you'd like to read about their entire journey (and please read at least the first blog post, about the day Noah was diagnosed - it's heartwrenching and amazingly inspirational to read Zac's words), read Zac's blog, here.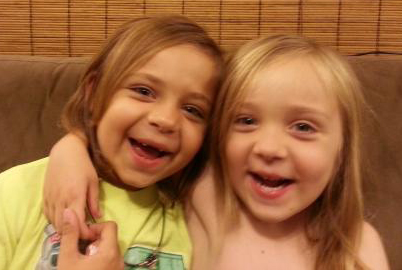 Above is a recent photo of Noah (left), and his little brother, Isaac. He's just lost his front teeth, and so has a rather toothless - but huge - smile.

Thank you Zac, for sharing so freely what you have found to be true in your first three years of being a Primary Food Producer, and the challenges you have faced in your personal life. We are impressed by you, and honored to know you, and we thank you for being our ohana. Thank you for your hard work, and everything you have achieved. Thank you for standing and enduring what Life has thrown at you, with such grace and dignity.

With Aloha,

Susanne and Tim
*************************
We hope this has been useful, and perhaps even inspirational to you. Hopefully**, we'll be able to get out another Commercial Aquaponics Newsletter tomorrow, where we will tell you what Zac has managed to accomplish with his farm, even in the face of extreme personal adversity.

We'll tell you about the incredible efficiencies that Zac has implemented, so that his entire 4200 sq. ft. commercial farm is now able to be run with a total of 40 person-hours per week, while earning over $12,000 per month throughout the winter season! That's over $3000 per week, so in spite of all the challenges in Zac's personal life, he has managed to almost double his income, while working far fewer hours!



**If we don't manage to get this information out to you tomorrow, please look for it no later than next Monday! We're hoping Zac will have time to be interviewed, but due to his schedule, that might not happen until the weekend.

If you have any additional questions you would like us to answer in this continuing series of Special newsletters, please email them to Tim.
*************************
New! On our website, we have three new Photo Galleries, and we are opening a "photo sharing event" with awards you to help us improve them even more. We have tons of our own photos, but they're so familiar to us they are not nearly as interesting as are your photos! We'd REALLY love to see what you and your friends have done with aquaponics and greenhouses. Here's how it works:

Send us photos of your tabletop, backyard, or commercial-sized aquaponics system with mature vegetables in it, and for every photo we select, we will send you an electronic copy of "Aquaponics The EASY Way", a $29.95 e-book that explains everything about affordable tabletop aquaponics. They do not have to be professional quality photos; and we'd love it if there were people in them having fun! Also, please include a short sentence telling us what each photo is.

Send us videos of your tabletop, backyard, or commercial-sized aquaponics system with mature vegetables in it. For every video we select, we will send you an electronic copy of "Aquaponics The EASY Way", plus a printed copy of this book (include your mailing address when you email or DropBox us the video(s), please), a $59.95 value. They do not have to be professional quality videos or fancy; and we'd love it if there were people in them having fun! Also, please include a sentence telling us what is happening in each video, and what the people are doing.

Note: By sending us photos or videos you grant us permission to use these for posting on our website, in our manuals and other publications, and/or for advertising purposes. We promise not to sell the photos or videos directly, AND to give you full credit as the source of the photos or videos.

Here are the new photo galleries your photos and videos will be included in:

The Micro System Gallery
The Family System Gallery
The Commercial Gallery

In the future we will be adding small, medium, and large greenhouse galleries, plus others as you may suggest. Suggestions please??

Continuing Plug For Our Patreon Page:


.




We've spent a large portion of the last six years supporting the aquaponics community by developing and sharing new ways to build and operate aquaponics systems at a lower cost, and with less labor, from

small tabletop systems

up to

large commercial installations. We've written you a weekly or biweekly newsletter with aquaponics tips and tricks for the last five years (just like this one!).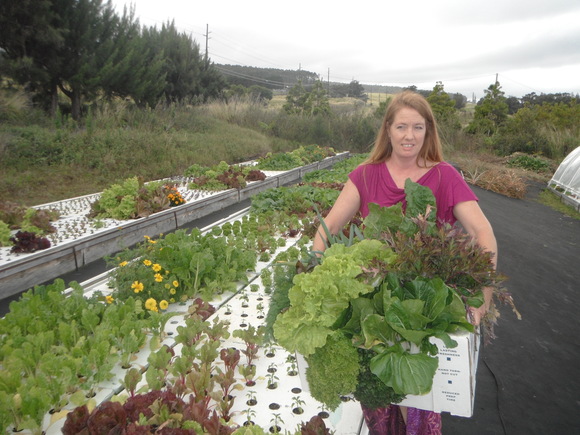 Today we are asking you to help us. We have three ongoing research projects that we need to fund that will benefit almost everyone in the aquaponic community. In addition, we want to continue improving this newsletter with more and better information for you, the modern aquaponic enthusiast and grower. We have created the
Friendly Aquaponics Patreon Page
to help with this need.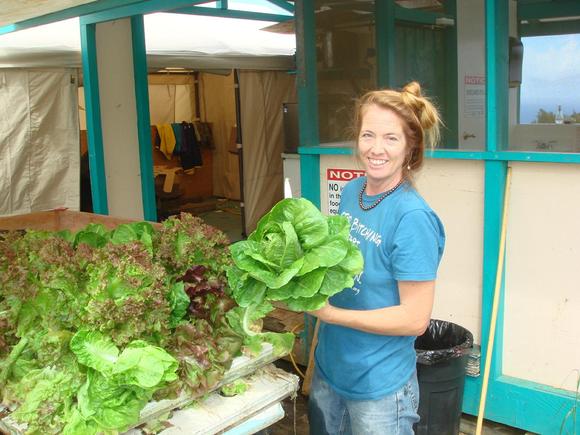 Patreon is a crowd-funding site that allows you to be our "patron", and support our work with small donations you can easily afford, of as little as one dollar. If you visit our
Patreon Page
, you will see the different levels of rewards we've set up for our patrons, from copies of "Aquaponics The EASY Way" all the way up to our $995 Commercial DIY package and larger greenhouse packages. We've also included descriptions of the research projects that we are starting now, so you will see what your funding will support.


We live by the kindness of others; and we thank you for your kindness to us!
Besides completing our goals, your gift also allows us to spend more time doing non-paid work, such as teaching aquaponics in schools and in non-profit settings.
Aloha, Susanne Friend and Tim Mann
.
Get started in aquaponics The EASY Way!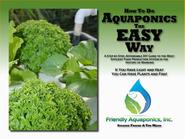 Our new book is complete and easy to understand; it will make you a success with indoor or small scale aquaponics, even if you've had difficulty before! Also, these small systems are great for schools!
This is an EASY Way System up close: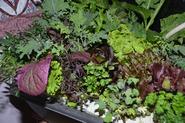 Check this out
;
it's a free 87-page download of the Introduction, plus chapters 1, 3, 12, and 19; you can get a feel for the information the book contains before you buy it.
You will successfully build and operate tabletop aquaponics gardens using materials and equipment you buy locally at Home Depot, Lowe's, and Petco.

The 3.5 square foot garden costs under $100, and the "18" costs $320.30.
Click here to get our free "System Cost Calculator"
, that you can put your own local numbers into (for parts) to find out what your system will cost you.
Purchase this E-book for only $29.95.
More production from aquaponics by going "Micro"!
A Micro System with 17 varieties of vegetables growing: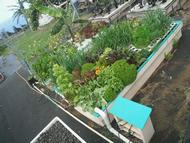 And yes, that IS a banana and a pineapple plant!

The Micro Systerm is our "next size up", and is the perfect backyard system for those who need more production from their aquaponic system. We have MANY friends who have put Micro Systems indoors with artificial lighting; works great!
Purchase the Micro System package for only $99.95.
Click for profitable commercial systems and energy-efficient greenhouses!
We also offer complete DIY packages with unlimited technical support for you to get started growing commercially. Get this information from those who are doing it for a living!
Forward this message to a friend
This email, our manuals and construction plans are all copyrighted by Friendly Aquaponics, Inc, Susanne Friend and Tim Mann, 2008-2014