Greetings Tanya,

Every third Sunday of each month we host an informal educational series called, "Home Health Made Easy". This series is designed to demonstrate simple ideas and tools you can use at home to improve your life and the lives of those around you.

Sunday - August 18th!
Home Health Made Easy Workshop
Workshops are FREE!
2:00 - 4:00 pm
Gratitude Offerings Accepted

INFINITE U Morsels
NEWS U Can Use
pH - What is it and why is it important?
Essential Oils Fun!

We will resume this month with an informative discussion on how you can gain insight to your level of health without guessing, crystal balls, invasive examinations or a wheel barrel full of money!

pH - What is it and why is it so important?
During this workshop, we will discuss the benefits of monitoring your pH in the comfort of your own home. We will discuss not only what pH is, what it means, as well as, the role it plays in your health and into the future. We will discuss how the decisions you make everyday play a vital role in affecting the results of your pH. Once you understand what causes the swings from high to low, we will then move on to illustrate a few methods of control.

The format of our third Sunday workshops vary to induce the maximum amount of learning with the highest amount of fun!

Open to all that are seeking ways to improve their own lives, as well as, health educators seeking to assist others.


Inform. Engage. Electrify.
Kick "Fun" into Health!
Join Us!



Are you feeling drained by the heat?

Wouldn't you like to take advantage of the heat and shed a few pounds by detoxing your body without losing your your "get up and go"?

We have a fabulous solution!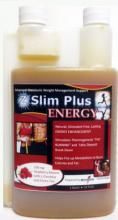 Z Slim Plus is a truly amazing 100% All Natural product that supports balanced metabolism. It will not only help you with weight management, but the "Plus" means improved ENERGY!

Click on the image above or here to find out more!


The foundation of improving your health is built on superior nutrition.

How do your current supplements compare?
Humic and Fulvic are "The Gift" from Mother Earth!

If thoughts of activity in the sun cause an automatic reaction of stress or anxiety, don't worry!

When the body is not supplied with the essential building blocks to function optimally under extreme conditions, how you handle that condition will be greatly degraded.

You won't be able to function gracefully in extreme heat any better than your car could drive across the desert with a plugged radiator. All body systems have to be functioning ideally for the body to operate in a harsh environment.

One of the most important functions of a healthy body is to take in nutrition and expel waste. If there are systems performing nominally, that stress will cascade throughout the body.

How can you correct this and slow the cascade of stress throughout the body? Glad you asked!

There are two things your body needs at all times.
1. Clean pure non-chlorinated water.
2. Superior "cell ready" organic nutrition

In my many years of research and practical experience I have found the nutrition supplied by Mother Earth Labs products to be superior in every way. Not only in the nutrition and energy they deliver immediately to the body, without "work" (the body does not have to convert it to be able to use it), they also greatly reduce the stress on my wallet!

If you haven't tried them, you and your body are really missing out! These products based on Fulvic, "the spark of life" and Humic provide all the Vitamins, Over 74+ Minerals, 18 Amino Acids and other elements our body need in their ionic form, cell ready! Fulvic charges the cell membrane allowing the ionic minerals and nutrients in while releasing toxins and waste. This action occurs in every cell!
Clean out, energize and power up your cells and you will glide through summer wishing it would never end!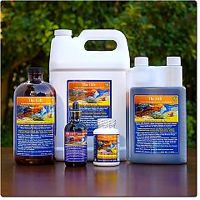 Call, email, or stop by, we can show you how to re-ignite the spark. We have fabulous ways to help de-frazzle the stress, manage the pain, rebuild the body, and kick in the old gray cells. Life is all about living the fabulous dream of the Extraordinary life!
It is time to dream a new dream! Learn how to see the Joy that is all around you everyday.

Get started today! What are you waiting for?
Are you planning to attend our Sunday Home Health Made Easy Workshop?

1. Please RSVP to info@loveofearth.com with "Sunday" as the subject. We would really appreciate it as we have some special things planned.

2. Essential Oil Recipe Challenge - Do you have a favorite side dish, dip, or dessert that you make using essential oils? If you will make up your favorite and bring it on Sunday we will have a taste contest! The winning recipe will be used in next months newsletter (that is if you are willing to share) and receive a great prize.

Don't have a favorite recipe that uses essential oils? Make up your favorite side dish, dip or dessert and bring it along, we may be able to enhance it with an essential oil. It will make a great discussion for sure!

Join in the fun and learn something new at the same time!
Dust off that Super hero cape and just eat some of this!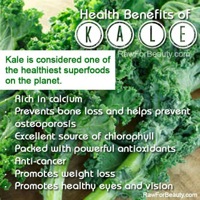 Find more fabulous recipes and ideas at: rawforbeauty.com
*******
Trinity Kale Salad
serves 2-4 people
Ingredients
8 leaves each of curly kale, russian kale and dino kale (shredded)
1 tomato (diced)
1 avocado (diced)
3 tbs. onion (diced
2-3 tbs. olive oil
2 tbs. agave nectar
4 tbs. lemon juice
Sea salt to taste

Mix everthing in a bowl. With your hands, massage the salad about 5 minutes. Let the salad marinate for about 2-3 hrs. before serving. Garnish with cherry tomatoes.
Note: Use your favorite kale they are all great in this salad! Experiment!
Find more fabulous recipes and ideas at: rawguru.com
*******
Essential Oil Corner
Use your favorite EO Brand!
The point is to use them!

dōTERRA
Wild Orange


Cold pressed from orange peel, Wild Orange is excellent for energizing and revitalizing. It is also used as an effective tool for uplifting mood!
Click here for more ideas and uses!

The aroma of Wild Orange essential oil was shown to elevate mood.
Read all about the study here:
http://www.sciencedirect.com/
science/article/pii/
S0031938400003085

Wild Orange Essential Oil
15 ml - $14.00

*******
MOTHER EARTH LABS, INC.
Lugol's Iodine Plus
Fulvic-based Lugol's Iodine solution that contains ingredients such as Selenium, Zinc, and Vitamin B's that are necessary to support Iodine Metabolism.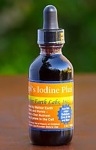 And because it is powered by Fulvic, Iodine is delivered to the cells of the body where it needs to go to support all of it's important physiological functions.
Lugol's Iodine Plus
2 oz dropper bottle - $15.95