In our wildest dreams,
we would never believed that an opportunity like this could come our way. It is entirely possible that viewing
audiences across the U.S.
will have the opportunity to watch our newly-enhanced acclaimed documentary,
on the edge: Family Homelessness in America,
on
PBS on Mothers' Day!

We need your help to make this happen! It's as easy as 1-2-3!
Find your PBS affiliate by going to this link, type in your zip code, and VIOLA!
Email or call to urge them to schedule OTE for Mothers' Day. (It's pre-approved by our PBS film distributor, NETA)
Get lots of others to do the same. (Good use of social networking tools!)
Then, organize viewing "parties" in your communities or spread the word so lots of folks watch it. This award-winning film features 7 women's powerful stories about their homelessness (a segment of the homeless population rarely acknowledged).
Review, Booklist, American Library Association
This opportunity can alter the way homelessness is viewed in America...a change long overdue. We need your help to make this happen. Just a few more weeks to make this happen! Please let me know if you have any questions.

Greetings~

This special edition of the HEAR US newsletter contains 2 simple, urgent items that need attention.

I'm reaching out to everyone on our email list to urge you to help with these 2 simple, but profoundly important, actions.

And, Do We Have Your Correct Email Address?

The image on the right is our usual header for our monthly newsletter. We strive to give you a quick look at what
HEAR US
is up to, what's happening around the country (re: homeless kids), and what we can do to help you in your efforts. You can now
LIKE
the newsletter on
Facebook
and circulate it far and wide!
LINK: Newsletter sign-up page
You will, if you get our regular (free!) March newsletter later this month, learn that our latest version of
on the edge: Family Homelessness in America
is available for distribution. You'll learn about the new features on this DVD (same price! $30). And so much more....
This link
will take you to the spot to easily subscribe (FREE!) for future issues (and get past ones). Make sure we have your
email address for summer communications
. We don't share your info with anyone. And we try not to bug you more than once a month...but
this call-to-action is special...so are you!
Join our HEAR US family!


Do It For the Kids!
We need to seriously rachet up the efforts to address kids who are homeless--families and youth on their own.
A strong grassroots effort has been launched to make that happen!
Link to the website
Bipartisan legislation,
HR 32, The Homeless Children and Youth Act
, will simplify the way communities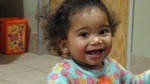 can help families and youth. The website has all the information you need, plus a link to urge your Member of Congress to co-sponsor this bill.
Improvements, and increased funding, will only happen AFTER we show a strong grassroots movement to do so.
Easy as 1-2-3!
Please circulate the link, http://helphomelesskidsnow.org,
Ask your legislator to co-sponsor HR 32.
Get others to do the same.
Get the truth about this important effort to


Make Homeless Kids Count!



Thanks!